Currently, I never feel the Monday blues as much as most – as I rarely have weekends off and my work life pattern is just a blur of continual work/overtime and juggling between my vanilla work and blogging/site updates – so to be honest I am unaware or apathetic (if I'm honest) – and have little sympathy for those that moan and cry about the start to the week after they have regularly enjoyed nice relaxing weekends. In particular, those on my Facebook timeline are guilty of posting pics of sad animals and deploring how miserable they are to have to wait until Friday again… FFS! Now I'm not bitching about it (well, maybe a little), but I chose my lifestyle and that's how it is, I just don't "get it", personally. However, as I am preparing to leave my current job/partner/life – and start anew… these things may become more of a focus as I intend to give myself more time at weekends, solely because so many of my friends back in my hometown where I will be for the most part to start with have that time or make time around this specific period and I am still a social animal so it will be great to start watching football matches again (even if my team are shit), getting drunk with mates and other weekend shenanigans that immature grown men like myself get up to… however, I am probably just all "talk" and none of this will happen – however, I do intend to get a transfer if that is possible with my current employers (which I am now thinking is not such a great idea as I have time planned off in February, April and May to start with, all with Sarah) or I can take a "career break" and focus on what is important to me (Sarah) and my sites/blogs and other non vanilla stuff I am involved with. I much prefer the 2nd option even if it will mean I'm gonna be broke in the short term… but I have to try, right?
As Mondays generally feel more depressing to many, I was wondering if the thought of a punishment on such a day would be felt more, perhaps as a result of some weekend frivolity catching up with said punishee? I shall no doubt be investigating such matters personally and filming the results at a later date… so on that thought, let's just find some excuse for you to gawp at and admire beautiful ladies getting much needed spankings, whether they be "at play" or in a more severe and austere punishment environment… the results are the same – red bottoms!
First up is a girl I am rather excited about working with next month, Miss Casey Calvert, in what is her first appearance over Chelsea Pfeiffer's knee and whatever else she can get from this gorgeous young lady into more compromising spanking positions at GoodSpanking.com
Casey smiles slyly as she makes mischief. Her mischief soon pays off & Casey goes over Chelsea's knee!
Chelsea commands Casey to undress for her spanking then sets about spanking a naughty naked girl! Casey wriggles and kicks as Chelsea quickly moves on to a well-earned paddling and flogging of her pert tight bottom!
Check out the full film now available from Goodspanking.com
**************************************************
Naughtiness abounds aplenty at SarahGregorySpanking.com as she shows us what she got up to at a typical Fetishcon with a girl I have loved seeing elsewhere, Candle Boxxx… both she and Sarah got up to all manner of horny girl play and of course spank each others bottoms red raw in the process… this was amazingly hot and is a full film available as part of Sarah Gregory's archives! WARNING, if you haven't already got the dreaded "TA" then I do warn you to proceed with caution!
Candle Boxxx has three squirting orgasms in this super HOT spanking film!!! Candle and Sarah finally met at Fetish Con 2012 after being fans of each other for some time. Sarah knew that Candle was more into the porn side of fetish and wanted to shoot a video that included some more erotic girl-girl action. Who better to do this with than super hot and sexy Candle? Right away they had great sexual chemistry. After some kissing and touching, they got right to business. Sarah spanked Candle, Candle spanked Sarah, then while Candle uses her Hitachi, she is spanked to squirting orgasm, THREE TIMES!!!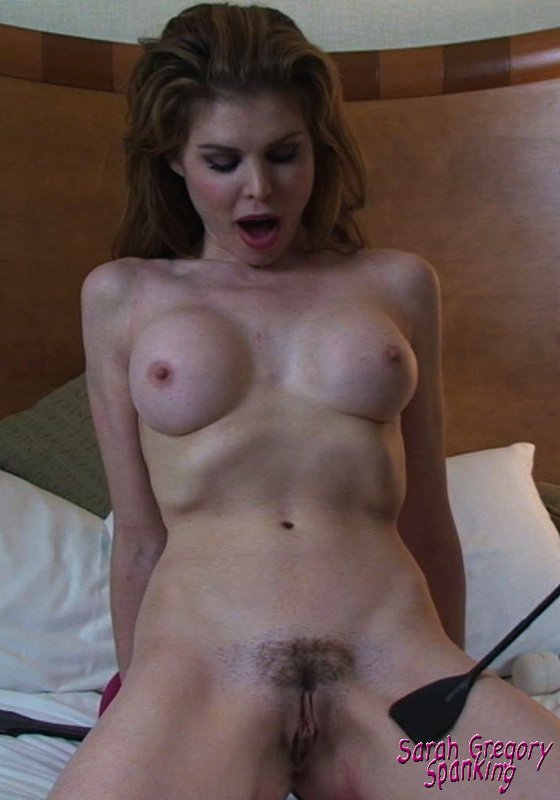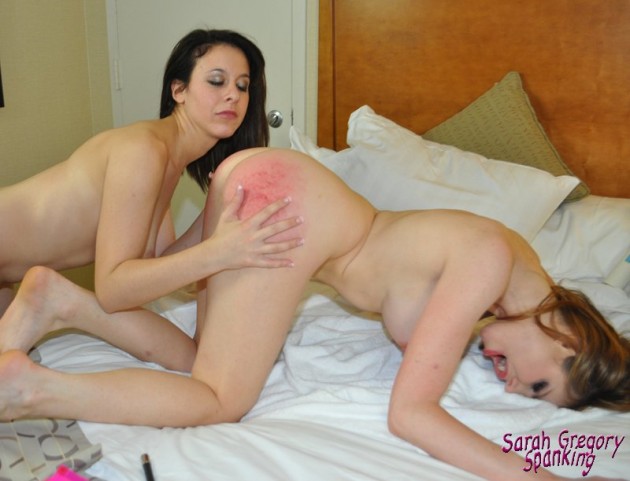 Achingly hot spanking films await at SarahGregorySpanking.com
This site is available via the Sarah Gregory Pass giving you cheaper access to 2 sites!
**************************************************
Finally for now a fantastic preview of what you can see at Spanking Server – with pretty girls given short sharp shock type punishments, with the help of their infamous contraptions and benches, this beauty… Claudie, suffers the indignity of her bared exposed anus given a caning that must surely sting like hell!
See more anus caning punishments unique to Spanking Server
want to see other embarrassing positions of Claudie's spanking punishments?
*************************************************