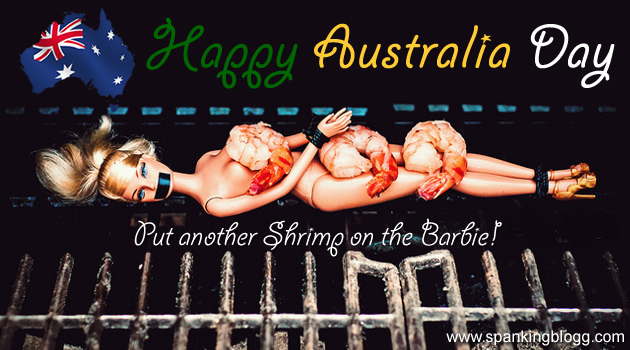 "G'daaay!" To my colonial cousins "Da'aaan Under"… I hope you're having a riotous celebration… and I won't mention you lucky ex cons white washing us lousy piss poor Poms in the Ashes Test either! Sadly, I can't find any Australian based spanking sites to celebrate today and it would take too long to go through some of the lovely Aussie spanking stars I know of and locate their data on my hard drive and place it up… so you'll have to do with this delightful hotch-potch mix of spanky naughtiness instead… so throw another shrimp on the Barbie, mate… and let's check out some hot Sheila Spanking updates past and present! "Strewth!"
*****************************************
 Those of you who know me will smile when I say I "have a thing" for cheerleader spankings… I am rather excited about visiting a store in LA next month that has loads of thrift cheerleader costumes, I will be in Cheer Heaven… but until then, I have just watched the full film (below) from the excellent punishedbrats.com which features a "Daddy's Home" cheergirl "spankingtravoganza" #yay
Adriana made the mistake of being disrespectful to her mother during her punishment and now must face her father. She is spanked on her already sore bare bottom. As her father's hands rain down upon her bare bottom, Adriana tearfully promises to always be respectful of her mother. CLICK HERE to view this latest film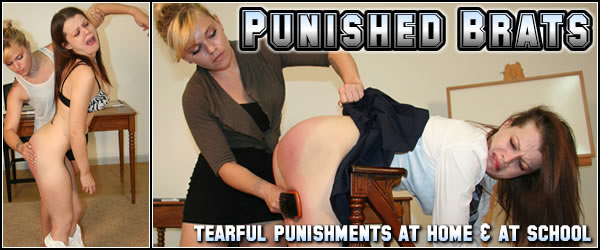 ***********************************************************
Next up is a warning to all those (many bored) horny office secretaries in Russia! Perhaps you should remember that when you saunter off to the storeroom (to masturbate… as you do, lol) then perhaps try to remember that your boss may have surveillance cameras in there that reveals your filthy interlude – whilst on HIS time! This young girl, Julia, discovers this to her cost when she is caught and summoned to the Boss' Office: What follows is an embarrassing and humiliating spanking punishment with her having to show him exactly what she got up to… naked! Mad storylines as always, but I do love these girls and their insane boss abusing his power of authority! Images and clip below are courtesy of SpankingThem.com for your perusal: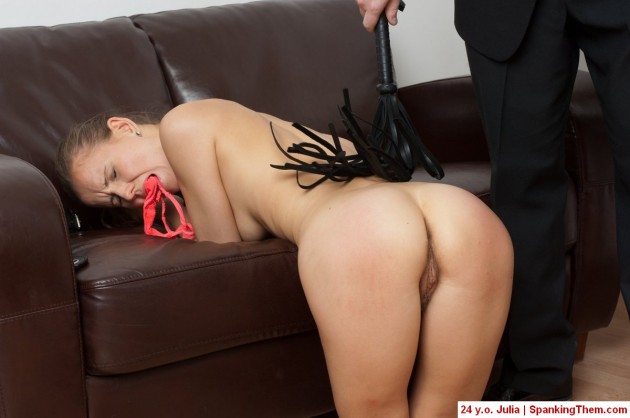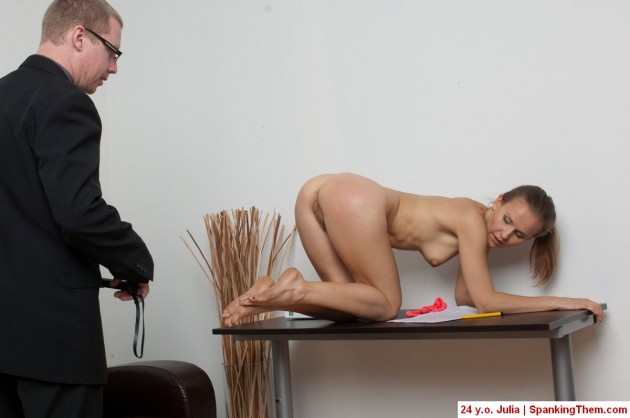 *****************************************************************
Another in the series of stunning blonde Briella Jaden as she recalls how she got spanked at home by mom, dad and her granny… in this case they enacted out a scene from her past where it also involved a rather attractive friend of hers getting a double spanking… of course the amazing Veronica Ricci plays Briella's good looking friend… my #TrouserArousal was provided thanks to SpankedSweeties.com

**************************************
I wanted to remind you about a really hot bath tub scene that I just watched prior to this blog post again, I don't think I featured it last year, it's from SpankingSororityGirls.com and has a very sexy girl/girl making out scene between kissing cousins Veronica Ricci and Pheonix Askani (they really do look alike and both have amazing asses that speckle beautifully!) Check out what got the ol' #TrouserArousal ratings bumped up yet another notch!!! (below)
Both these sites are massive in their own right but you can also view them as part of the 5 site Clare Fonda Pass giving you 100s of Gigs of fine spanking erotica from some of America's Hottest girl on girl spankings for a fraction of the combined cost! Click HERE or check out more info on how much it costs at the banner below:
*********************************************************
Finally… Staying in America… did you know that you can now become a member of Shadowlane.com – it has a membership section and you can download all their films rather than pay per view… this gives you incredible value as you'll see an example of 2 spanking stars I have never seen together (until now) getting really hot 'n raunchy…OMG, I will just let you see some special preview images, these are reduced in size from the originals and of course compliment the films they did together! See how petite redhead, Paris Kennedy and blonde stunner, Dia Zerva… spank and fuck each other in front of the cams! #TrouserArousal #MaximusErectus – Please do check out these films as part of your Shadow Lane membership!
Paris spanks Dia
Paris punishes her lover Dia for cheating on her with a boy. Over the knee spanking with hand, wooden hairbrush and a leather paddle.
& here is a hot clip of Dia Fucking Paris after she got a spanking… with some images too!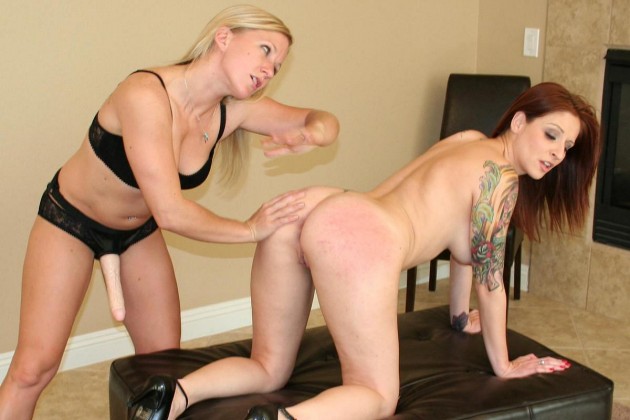 See MORE clips of spanking and very sexy erotic punishments and revenge at Shadowlane.com
Next time I will feature the reverse,  Paris gets spanked and Dia gets fucked! (equally HOT!)
**********************************************************
Back soon! On your marks… get set… SPANK!