Apparently, today is supposed to be the most miserable and depressing day of the year (at least in the northern hemisphere). Why? Studies show that after a long (ish) break, for most people, it's back to work today… obviously, this wasn't polled for the poor schmucks like me who happen to have a job in the retail sector which sucks BIG TIME as I had Xmas Day and the following day off and have been back at work on and off since then (sigh) in between hellish busy periods with lowered staffing levels. However, I'm glad the general population are feeling my working anguish again… so with that in mind, I have trawled The Interwebs and a few of my lovely archives to bring you some cracking updates today to cheer you miserable depressed legions up! Only another 353 shopping days until Christmas 2014! & only just over 6 weeks until I fly back to Vegas (& LA too) – I can not wait!!!
A New Year brings in a new girl at Firmhandspanking.com – and I have to say, Frank Reed is a darned lucky guy to have had this beauty perched over his lap for a good hard introductory spanking (her first, by the way) …. I know members of this site will LOVE this girl's continuing series, as I do already after viewing this! Welcome Tara Somerville, as "The Intern"
Blonde stunner, Tara Somerville, gets her first-ever spanking! Huge grey-green eyes don't stop boss Frank Reed from spanking her delicious, jiggling bare booty cheeks for inappropriate comments to a male colleague in The Intern. CLICK HERE to see more of this new series!
***************************************************************
Here's a great 2 parter you'll see here and the next installment in my next blog post… if you can't wait then go check out MommaSpankings.com as this is in their archives… why did I like this scene so much, you wonder? Check out the images below and I think you'll know why… heh heh! (This has given me an idea for my Vegas trip, ehem!)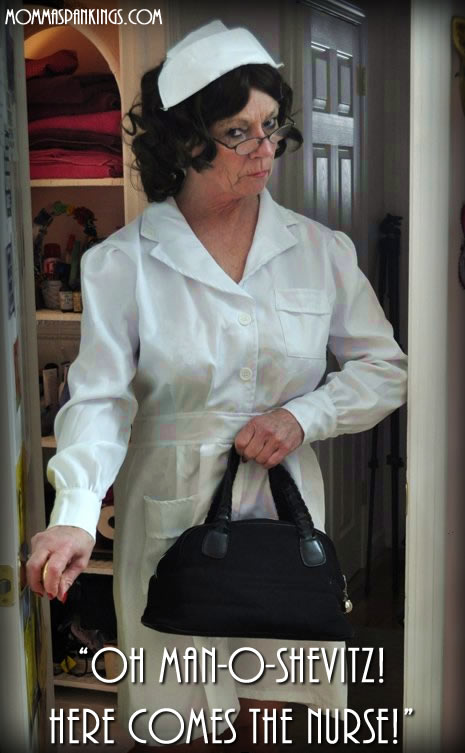 Sarah tried to skip school and when Nurse Dana comes to her house to check on her, Sarah realizes having her temperature taken isn't much fun and she'd rather be in school. Nurse Dana spanks her for lying and pretending she's sick, then informs her that Sarah's mother will be notified. The nurse sends her to school to finish her afternoon classes.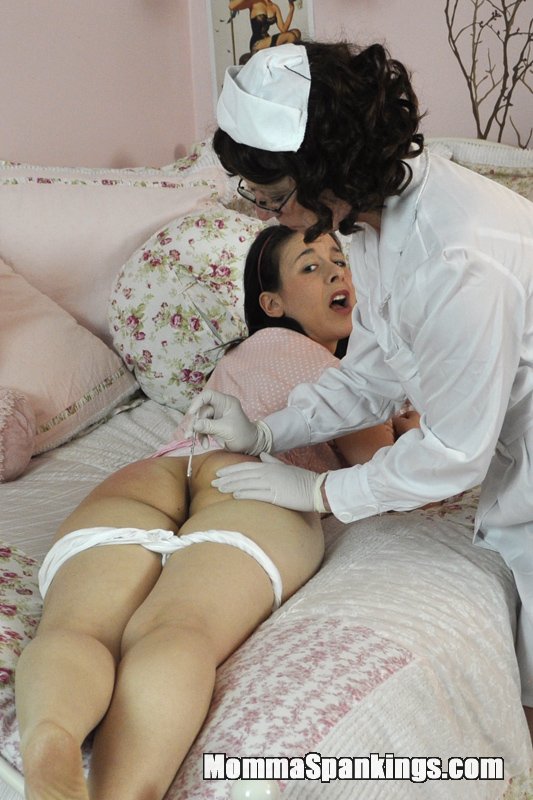 Check out MORE of this film HERE or via the Sarah Gregory Pass (saving you money on both sites)
***************************************************
Coming to the stage next today is a new film update with a very naughty slutty young madam called Charlie – courtesy of English-Spankers.com – I have done a few of these delightfully mucky movies myself and enjoy seeing some other naughtiness from time to time (ahem) and what better way to thrash a filthy rude girl than catching her in the act of making money whilst doing some porno stuff in the home of her strict aunt (in this case, Miss Bright… oops!) Check out the stoyline and images below!
Young Charlie wants to earn some extra money and so she models for sexy film makers and photographers. She is well into a real dirty scene involving her wet open pussy, a vibrator and a photographer when her Aunt returns home. After kicking out the photographer Charlie has to take her punishment and it is a real hard long one. First she is spanked on her tiny bare bottom and then she has to bend over for a severe whacking with a four stranded cane, very painful and she does not like it one little bit!
See the special FREE preview of Charlie's lewd behaviour and punishment HERE
*********************************************************
Meanwhile… you will be able to check out what Miss Bright is up to this week with a fantastic girl on girl punishment film starring Belle, who certainly doesn't fool Sarah at all, and it has dire consequences for Belle's rounded bottom!!!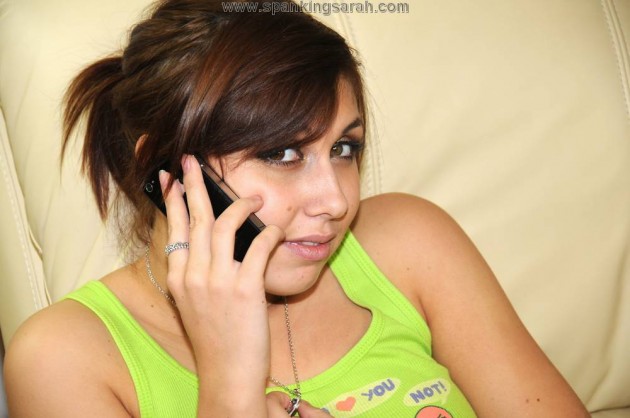 Belle is on the phone boasting to her friend how she has faked an illness to get her out of going to school. Unfortunately her conversation is overheard and retribution is not long in coming. She goes over Sarah's knee for a spanking on her tight shorts before these are removed and her bare bottom gets turned red. Then she kneels in the chair as Sarah lays into her bare bottom with a nasty and pain giving leather paddle. This young lady comes to the stage as a new spankee but that does not stop Sarah giving her a real punishment.
You can see naughty this girl next door, Belle, punished severely HERE
**************************************************
I have been fascinated by Dropseats (or dropsies) and Onesies recently thanks to the fashion trend for them over here in the UK – so the following is from my archives from a site STILL updated with cute "ageless" Jessica's punishments even though she retired years ago – fear not though, as it is well worth the entrance fee largely for the fact you get 4 sites that includes the Bailey and Brandi "RSN Teen franchises" too which are also updated and contain some awesome remastered films and imagery – as you'll discover with this fantastic trip down memory lane seeing redhead Teen Jessica spanked in her dropsies in the humiliating diaper position then given an almighty wooden paddling that brought real tears to her eyes! It's still one of my fave movies to this day and never far from my mind as you will see below!
Click Here to view more of Teen Jessica & 3 more vast content sites & see how cheap it really is!
************************************************************
Finally today from Eastern Europe some outstanding filmwork from Spanking Server as this gorgeous new girl, Ally, undergoes the rigours of the various contraptions and devices and also takes a caning to her delicate rear as you'll see from the latest film now showing of her!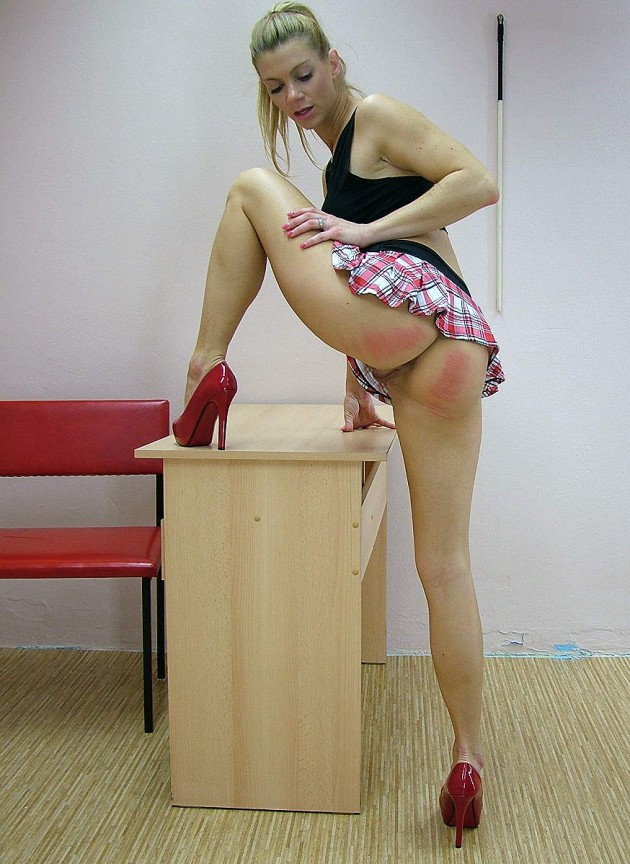 More work of Ally can be seen below at SpankingServer.com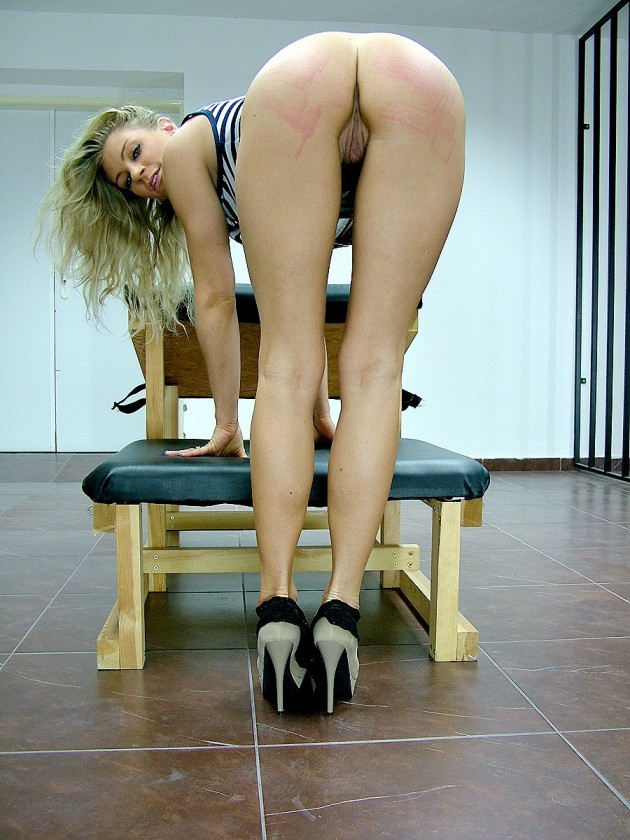 **************************************************************
COMING OUT THIS WEEK AT AAA SPANKING
Girl Guide Kami Robertson gets a good whacking in private for cheating!!!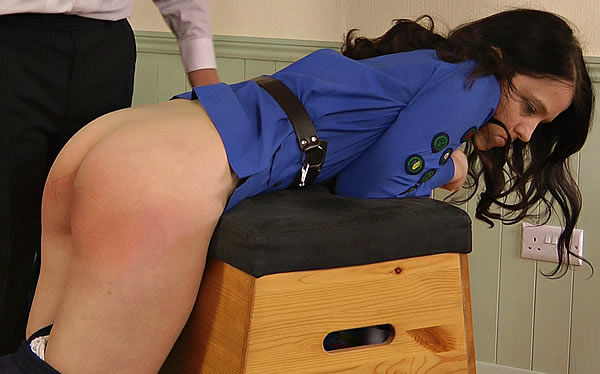 Triple A Spanking – the real home of specialist Girl Guide Uniform spankings!