Christ knows what has got into me… maybe it's because I'm in love or some such nonsense… (lol) but I am feeling unseasonably generous, I just hope this doesn't come back to bite me on the bum! As you can probably see from the Ads on the blog pages… or if you visit my site AAA Spanking – you will currently see a banner advertising a very reasonable offer – access to the site for 5 days for the reduced fee of exactly $12… also, if you decide to stay you are getting what is basically a $5 reduction per month off the already discounted rebill price, paying just $20/month for the life of your membership. Cancelling is easy-peasy… or just contact me if you have any problems, I pride myself on trying to answer mails as fast as I can and you can always talk to me here if there is a problem, as some of you do! Anyway, this offer is only available over the long holiday weekend and ends close of business on Monday 17th on President's Day (in the US). All in time for the glorious Wheelbarrow Festival and if you stay at the discounted fee then you'll get another month for just $5 a week and you'll be able to see the updates shown HERE!
Later today… the conclusion of Cheeky Cheerleader!
***********************************************************
Another site that is running a special Valentine's promotion is SpankAmber.com – and if you haven't been there for a while, then the internal design of the site has changed vastly… I think in part because Amber now has so many films, she started this site exactly 7 years ago today (happy 7th anniversary, Amber!) and it is still going strong.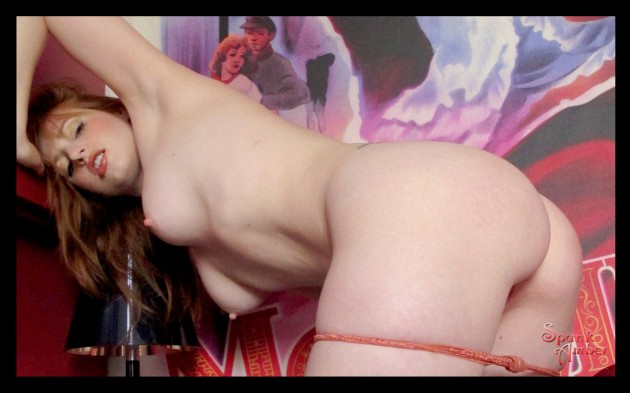 Being a member there you get to access the "Amber Spanks" section, the 2 sites have been amalgamated into one, with her nude vanilla site, chances to catch her webcamming and more bonuses thrown in for free making this an engaging experience. Also, Amber happens to be the hottest spankable redhead out there with a huge magnificent bubble butt now measuring in at 42″… and with a trim waist, you won't want to miss Amber getting all naughty and submissive to her lucky Daddy… sucking and fucking him as she is told, or doing it for her pleasure…. just as the spankings are very real, good girl spankings, and of course the tearful ones when she really is being punished! Then of course there are the other girls Amber has worked with… almost all are totally unique and most come from the SF Bay area, showing us all that the scene up that way is well and truly "buzzing" with hot female talent! You'll see Amber spank and be spanked by these girls, and of course, Amber is bisexual, so she gets her cake and eats it (and the girls out) which is highly addictive viewing! Don't take my word for it, check out a couple of films I have for you, Amber being spanked and Amber having her way with a pretty girl  #NomNomNom!
Amber spanks and plays with Crystal Cat – some great split screen action too!
& of course here is the latest good girl spanking and resolution video for this year as she tells us in a POV style movie what she'd like to do and have done to her… features some of Amber's fave pastimes… sucking cock and getting her bubble butt spanked a beautiful red colour!
See MORE of Amber for LESS whilst you can! CLICK HERE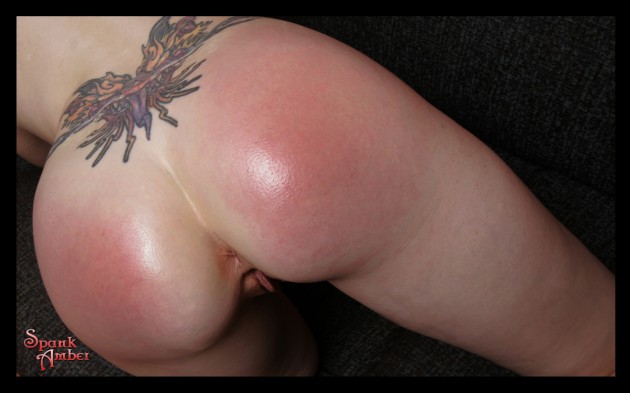 **************************************************
See what's going on at Sarah Gregory Spanking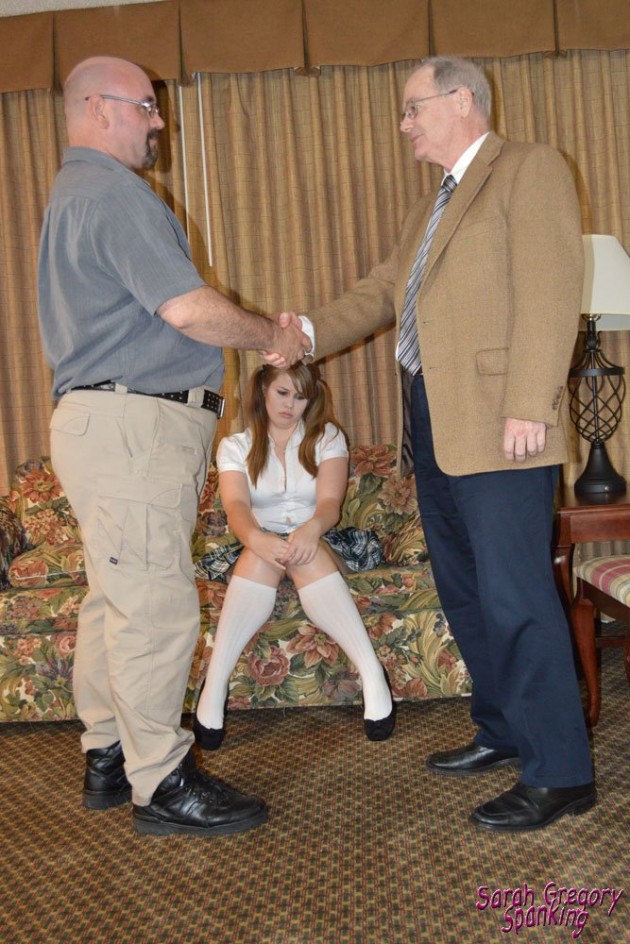 Christy Cutie is the latest feature at SarahGregorySpanking.com – and of course Christy has made a few films here which are all utterly adorable and hot. Sarah filmed this with her delightfully pervy take on what happens to a girl who has crossed the line and gets a deserved punishment… in the Principal's Office!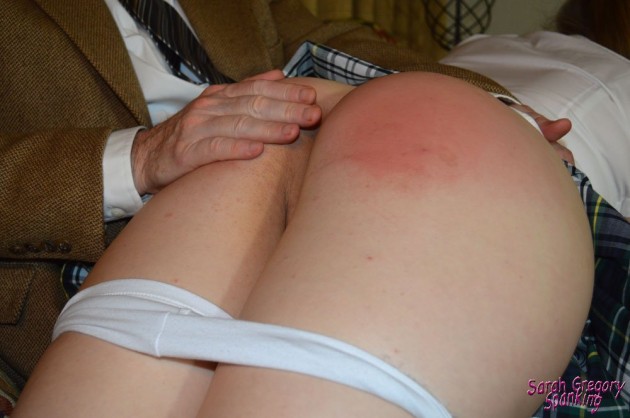 Principal Rogers has had it with Christy and her poor behavior. After giving her a good scolding in his office he calls in her dad to witness her punishment. Christy is soundly spanked over her panties and on her bare bottom by the principal and daddy. Her punishment ends with a hard paddling bringing her close to tears… you can see the whole film HERE

*********************************************************************