I thought you deserved to check out something current and also a few films I have been watching which I know you will also enjoy! So without any waffle, let's just get down to what is out there and what has been causing me uncomfortable #TrouserArousal ™ Chief.
Here is a fantastic reminder of what you can find in the archives of SarahGregorySpanking.com – since I shall be going to Fetishcon later this year and will be filming Candle Boxxx (amongst others) here is possibly what I could expect… I can't wait!
Sexy Adventures at Fetishcon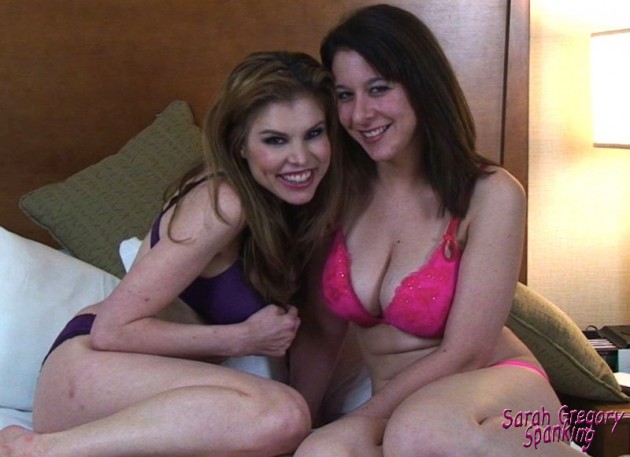 Candle Boxxx has three squirting orgasms in this super HOT spanking film!!! Candle and Sarah finally met at Fetish Con 2012 after being fans of each other for some time. Sarah knew that Candle was more into the porn side of fetish and wanted to shoot a video that included some more erotic girl-girl action. Who better to do this with than super hot and sexy Candle? Right away they had great sexual chemistry. After some kissing and touching, they got right to business. Sarah spanked Candle, Candle spanked Sarah, then while Candle uses her Hitachi, she is spanked to squirting orgasm, THREE TIMES!!!
You can see much more of this and similar naughty erotic spankings HERE
Or via the great value Sarah Gregory Pass giving access to 2 sites for less than the combined cost
***********************************************************
The next is one of the new film and photo updates from a filmshoot I attended in Los Angeles… Sarah Gregory makes a return to Naughty Diaper Girls – she and Clare love working together and as always they produce great stuff… there's no actual spanking in this, but if you fancy seeing Clare play a pervy Aunt finding some excuse to strip search her niece (Sarah) with some rather intimate inspections… everywhere, then you will see what I mean below… this was filmed at Clare's place and was a lot of fun to watch, I was holding my breath and keeping very quiet in the corner as I know not all producers like to have the model's partners present, so it's a lot of trust for Clare to let me watch this in person, for which I am rather grateful – oh and of course Sarah gets diapered in the end!!  🙂
You can more of what is showing at NaughtyDiaperGirls.com

******************************************************
The 2 most recent updates from Punishedbrats.com are contrasting and excellent punishment videos… including the long awaited upgraded film quality in 1280×720 resolution. I'm hoping to film a few scenes with tearful Mandie Rae at the BBW party, I've really liked her footage I've watched so far! & another PB lady, Audrey should be there too so I am hoping I get to meet her too, she has possibly one of the most spankable bubble butts anywhere on film…I'll let you decide as she is currently appearing in a more severe spanking film with Pixie.
Concerned Father, Little Anarchist
Mandie had just been arrested for underage drinking and the theft of the alcohol in question. This was her third offense . In the past she had gotten away with her misdeeds, using her innocent looks and cuteness as her defense. Her father confronted her about her behavior but she felt that he was overreacting. ' Your lawyer's will get me off again silly', she quipped. Her exasperated father explained that as this is her third strike and that under the edicts of the newly formed government she is facing Discipline Camp. She responded that she wasn't afraid of Discipline camp. Her father then took her over his lap and spanked her bare bottom to give her but a sample of the punishment yet to come.
Math Tutor (with Audrey & Pixie)
Audrey was doing poorly in calculus and enlisted the services of the best math tutor at the university. Miss Wells will not tolerate anything less than her students best efforts. When Audrey failed to do her assignment , she found herself over her tutor's lap for a hard spanking with a hairbrush over the seat of her tight jeans, panties and then, bare bottom. As she was being spanked, Audrey was required to keep her eyes on the paper containing her undone assignments
Pixie instructs Audrey in the basic laws of mathematics as the hairbrush falls upon Audrey's bottom in intervals of 2.3725 seconds. Audrey promised her stern instructor that from here on she will be putting forth more effort. Upon completion of her punishment , Audrey is left to stand by the chair upon which she was punished and work on math problems with her bare spanked bottom exposed.
CLICK HERE FOR THE FREE MOVIE PREVIEWS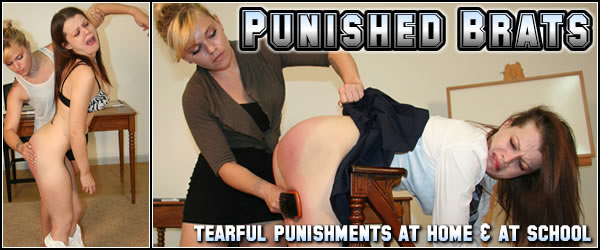 ********************************************************
From Firm Hand Spanking comes the next installment of the new Intern Series with new girl Tara Somerville and coach Frank Reed (Ralph Marvel)
Hot butt-rippling strapping for beautiful blonde Tara turns up the heat!
A perfect bubble butt, 31 with a stinging leather strap on dress, panties and bare for blonde hottie Tara Somerville, The Intern! Her cheeks bounce and ripple spectacularly as Frank Reed spanks her for a late project. Awesome, hot as hell slow-motion replays!
You can check out MORE of new girl Tara's punishment HERE

*************************************************
Remember.. for us in the UK, the clocks have finally gone forward and now it is officially British Summertime (ha!) – the rain gets ever so slightly warmer.