I have had a few incredible days shooting some great content for my site and Sarah's the past few days, I'm shattered… I don't have any images as of yet, and will probably only do this once I am back in the UK early next month… time schedules here are so tight, with the impending BBW party looming I am running out of time to get things organized and my site updated on time too… I am also vending there this year alongside Sarah and am quite nervous about it as she is such a well known cool vendor of merchandise that people love… I'm scared my stuff will look shite alongside, lol! However, on my table I will be selling not just my DVDs (which is new for me… finally!!!) but a selection of very cute onesies perfect for the party (1st come 1st served!) – a really cool spanking tee shirt in various sizes (some of the designs I had printed have not come through in time, unfortunately) and what I really know WILL sell… I have a vast collection of classic spanking lierature and magazines from the US AND UK including first issues which I will be offering for sale on my stand… come say hello, browse and wonder at how we used to check up on all our spanking requirements… I have issues of Janus, issues 2 thru 6 of Blushes and other well known English spanking erotica magazines as well as many American titles including Bizarre Life and the femdom Whap from the 1960's and 70's! I wanted to offer something special at the party vending night so I hope this helps!
Some pics of the day AWAY from spanking with Adriana & her man, DK (they're a cute couple), Sarah & myself!
Filming at Sarah's amazing new shed studio… having a sub lunch and well earned break…
"Welcome to Moe's" – Moe Monday after filming – burrito, chips & a drink for $6.99 plus tax! #bargain
Below is a brief update of some spanking erotica you should be checking out this week, alongside what will be appearing at my site tomorrow as I finish this post with a new film from stunning Lola Marie…
Nurse Spanking (pt1) – NEW from the Disciplinary Section of GirlSpanksGirl.com
In this traditional spanking scene, Jenna Rose (Penthouse Pet of the Year) plays a nurse who disciplines her bratty patients with a sound spanking with hand and paddle, right over her knee. And she gives them a shot right on their bottom. Maddy Marks learns a painful lesson, not only from the shot but from the hard spanking she got across her sore red bottom! This 1st part is over 14 minutes in length and will more than appeal to lovers of girl on girl discipline!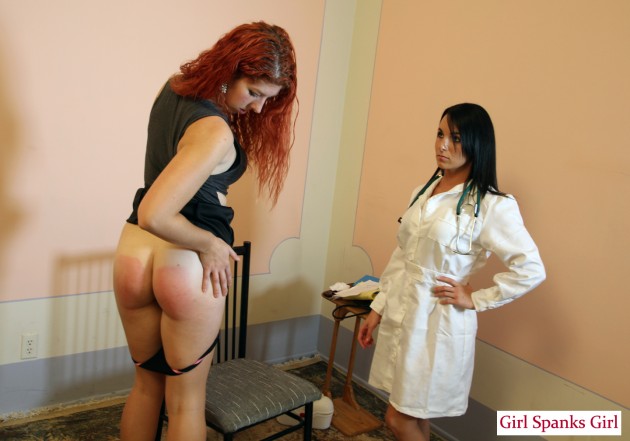 CHECK OUT THE FULL FILM PREVIEW HERE
***************************************************
Caned by the Madam – starring Amelia Jane Rutherford & Sarah Bright at English Spankers #HOT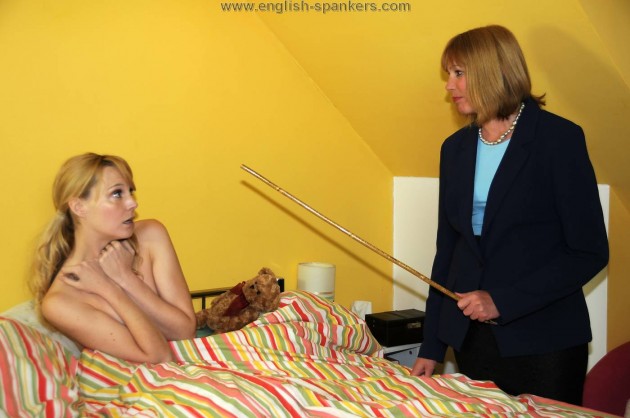 Amelia Jane Rutherford is not getting on too well with her new job in the massage parlour, she still has not quite realised what  her job entails. Now she is in more trouble, she refused to let a client cane her and so she has to be taught how to take a good caning. The madam is eager to teach her and wakes her early in the morning brandishing a wicked cane. Once in position poor Amelia's bottom really does suffer some swishing pain from the strong arm of the madam.
CHECK OUT THE FULL FREE HD PREVIEW OF THIS FILM HERE
**********************************************************
Oh, if you're interested in locating MORE Amelia content currently… then also look no further than a fantastic new series written and performed by Amelia at Firmhandspanking.com – this is the 4th installment just released of "Rogue Model"… which is on top of the massive amount of data starring Amelia at this website!
Wow! Amelia Rutherford's agent Christian Fennington says she needs aversion therapy – with a birch rod! in Rogue Model. "You'll never forget this day," he says, pushing a bar of soap in her mouth before lashing her juicy bare rear 34 times. Super-hot scene!
CLICK HERE FOR A FREE PREVIEW OF AMELIA'S FILM
**************************************************************
The next update is brand new and is from Sarah Gregory's great site – yes I am naturally biased, but since she had not edited this until recently, this movie, originally filmed nearly 3 years ago on her 1st UK trip in  2011 has been edited at full 1920×1080 HD as her standard and there are 3 available film formats to choose from! I have cut a screen grab at actual size from the film so you can see for yourself. It also co stars Leia Ann Woods and this is a great F/F bitchy topping film from Sarah… the next parts include some cool caning scenes which I have already watched… they are awesome! 🙂
Below is the actual size screen shot I have taken from this movie, just click it to enlarge and view, that's what you get to view… all my new films are also shown in this larger format but since I edit my stuff almost straight away, it is only from actual film shoots that I have done since the end of last year! 🙂
Sarah and Leia Ann are roommates. Leia is visiting from England and uses Sarah's cell phone to make some long distance calls without Sarah knowing. When Sarah gets a bill for $500 from her mobile company, to say she is pissed off is an understatement. Not only will Leia pay back the money, she will also pay Sarah back by taking a hard spanking and caning.
Check out more of this new film HERE
***************************************************
David at Punishedbrats.com admitted they had messed up on their images from one of their latest films, well, I will be meeting him at the BBW party so will let him know exactly how to take great screen grabs as the film with Mandie Rae and sadistic doctor Audrey was quite pervy and intense… the way I like my F/F films… as you will see, these screen grabs show off the new style editing (finally) at this site. I think these screen grabs alone do it justice, don't you think? It showcases the short sharp shock movie perfectly, I think! I am looking forward to meeting Mandie Rae, who will be at BBW! Am I filming with her and several other ladies? Oh, now that would be telling… wouldn't it? I do actually want to have some fun at this party, you know! *wink wink*
You can see all of this film in full right HERE
**************************************************
& Finally for you today… an early preview of my film coming out tomorrow starring the gorgeous Lola Marie in a bedtime pyjama punishment she won't forget in a hurry! Doesn't Lola look irresistible in her cute PJs?
I will make this film available as a full download at the the CLIPS STORE later today (in advance of the website update) in the excellent HD-MP4 version – below are some special 1st show images before the movie goes live tomorrow, these are just the screen grabs… I haven't gotten round to editing the stills yet… these are fantastic too and I will try to make them available for members at the same time as well as the movie and the usual abundant screen grab gallery that I provide in zipped form – as usual 🙂
Lola Marie knew she had a bedtime punishment coming and decided to hide the promised 3 tailed strap she was getting. This foolish notion only made things worse as the strapping turned into a more severe bedtime punishment with the aid of a couple of hairbrushes as well as the dreaded strap which had been quickly found! You will watch her receive dozens of strokes of the leather implement with some solid use of 2 types of hairbrush that kept this naughty girl in check! A beautiful girl in cute pyjamas punished at bedtime is what AAA does best! See why in this latest no nonsense spanking film!
CHECK OUT THIS FILM AVAILABLE IN FULL TOMORROW!
*****************************************************
Okay, I will keep you all up to date on what is happening at BBW when I am there as well as some images and news… I'm looking forward to it! Only a few days to go until my trip to Atlantic City! #yay