There are only 2 people that I rate very highly when it comes to scoldings and spankings… just two. (Well maybe another who Sarah has worked with too… sorry Miss Chris… you are awesome too) – Right, as I was saying… No-one else comes close, trust me. I have seen a lot of material out there and if you are ever unfortunate to get Sarah Gregory AND Dana Specht together (they sometimes do sessions at spanking parties or custom shoots etc) then you guys are in for a treat! Or is that a living hell? Either way, I am proud to have seen these ladies working together… of course, Dana is Sarah's "scene Mommy" and they look and help each other and are the main characters behind MommaSpankings.com – for example. In fact, Sarah is on a flight to sunny California right now… and at some point soon she will be visiting Dana. I must admit to feeling rather jealous that I can not be there… she is flying into LA first of all… I loved LA when I spent just a week or so there earlier this year. I am sure the weather will be glorious, better than here at least, temperatures still stuck at 16c ( 61f) it's terrible. Today's overall colour again? Grey!
Anyway, enough of my rambling… you are here for some spanking news and updates and that is what you will get as I first bring you a cool Scolding and Discipline style movie courtesy of POVspanking.com – Sarah featured in this as a scary disciplinarian to come in and teach YOU a lesson… I have cut a small clip, since the Clips4sale site still has shitty previews…. this is in original wmv 1920x1080HD and the full clip is around 8 minutes of non stop scolding and humiliation as YOU furtively try to look away in the POV style it is filmed from YOUR perspective when she is talking to you and she even catches you looking at her magnificent cleavage, you naughty thing! Check out the screen images and free clip… it will be available in 3 HD formats, the 1st is already up in MP4, which will be followed by WMV and MOV-Quicktime within the next 24 hours so you can choose the format you prefer!
Notice of Discipline – with Sarah Gregory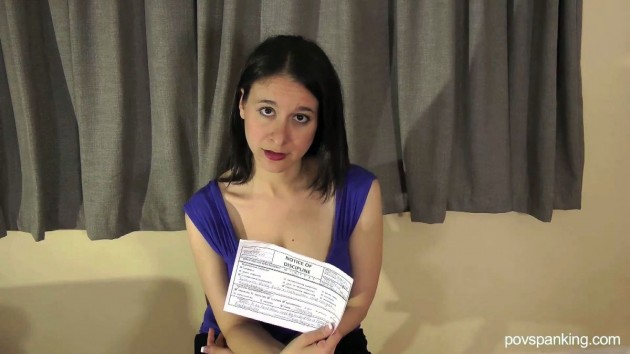 Your folks are fed up with you and they've brought in an outside disciplinarian. You were summoned to meet Miss Sarah Gregory but you are already an hour late and she is not pleased! Mistress Gregory gives you a humiliating scolding and reviews your "Notice of Discipline" letting you know exactly what she is going to do to you with the hairbrush and her special thick wooden paddle that she will use against your bare bottom! You also notice that Sarah's top is rather low cut… revealing the shape of her magnificent breasts and this only infuriates her further when she catches you gawping at her breasts and legs! But you are so nervous, she has already made you admit that what you've done is wrong – What were you thinking when you stole the babysitter's panties, wore them and masturbated in them? This is the latest in a series of ever more perverted acts that needs to be addressed! Well, the female babysitter has been invited to watch Sarah punish you too at some point, how humiliating is that??? You really do deserve this latest punishment, don't you? & it WILL be quite severe! Mistress sends you to the corner whilst she decides exactly what to do with you! – – – All versions are in glorious 1920×1080 HD playback and features top scolding from Mistress Gregory with the promise and discussion of your bare bottom spanking punishment!
Click below for the FREE clip – Sarah is only starting to get warmed up!
See more of the POV spankings scoldings and other POV-esque sub/dom styles HERE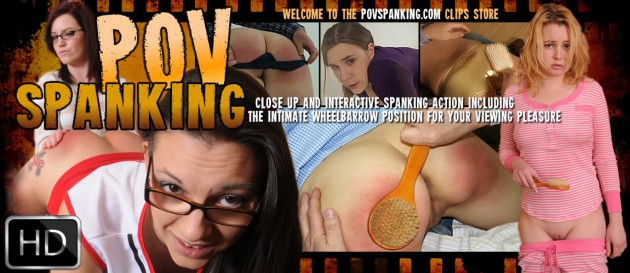 ***************************************************************
Yesterday's update at AAAspanking.com featured a wonderful set of images which compliments the 3 girl Cheerleader Paddling film I made with Maddy Marks, Alex Reynolds and Christy Cutie… I still have some outstanding films made by these girls to come at some point… but feast your eyes on these actual size images (there's over 90 for members) – and it's a great reminder to newer members to view and download this awesome multi girl punishment film!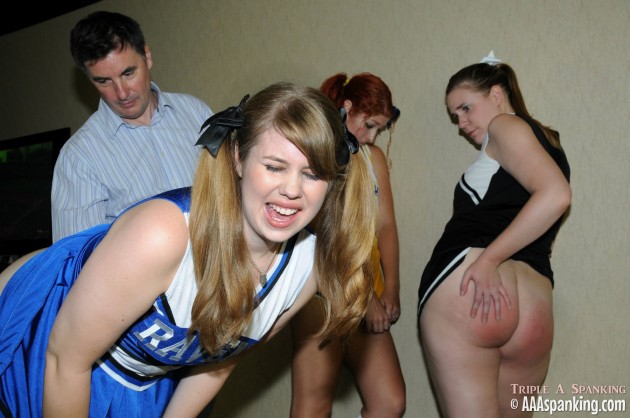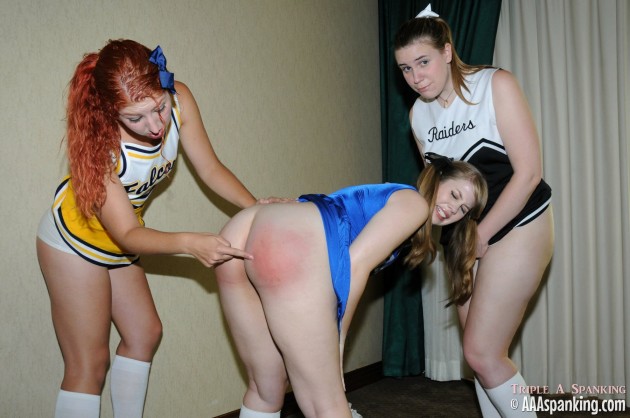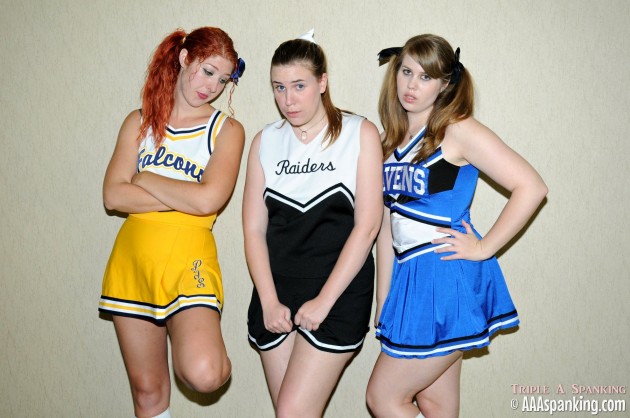 & also as promised here are the 1st images seen anywhere of the new film coming out on Friday of Amelia Jane Rutherford and Sarah Gregory in "The Music Teacher's Detention" – The girls are waiting together in Mr Osborne's Music Room. As Deputy of the school, he also has the right to punish the girls and there is a double discipline session awaiting them… Amelia thought she had got away with breaking into the school's IT system (again) and callously changed grades of the girls she didn't like, including Sarah… the girls fight and  Sarah overpowers Amelia, spanking her hard until being caught by Mr Osborne who then teaches Sarah (of previously good character) a lesson in humility before sending her on her way and saving the best, most humiliating punishment for naughty geek, Amelia, who just can't help herself! Maybe this time she'll learn to avoid such embarrassing bare bottom punishments in future by behaving? It's a novel idea… almost as novel and twisted as the punishment Mr O. has planned for her!!!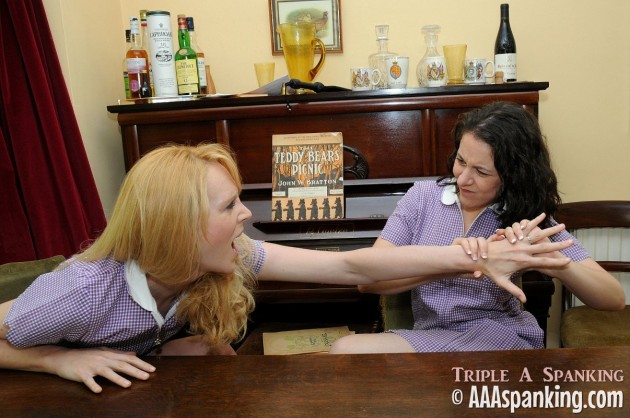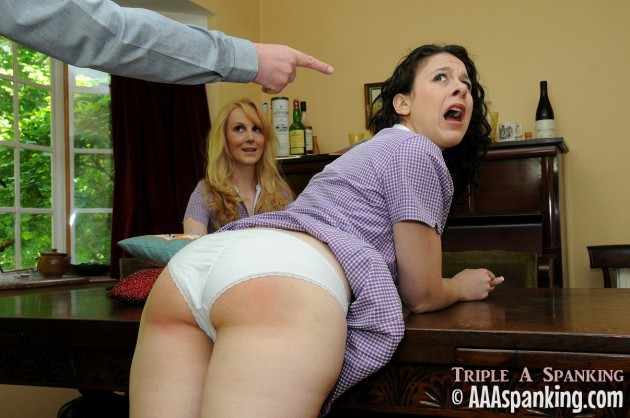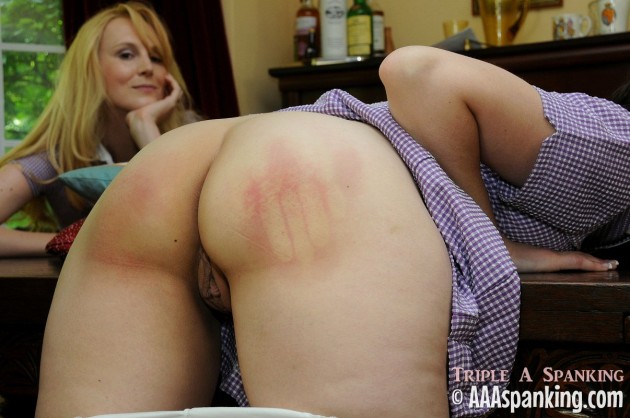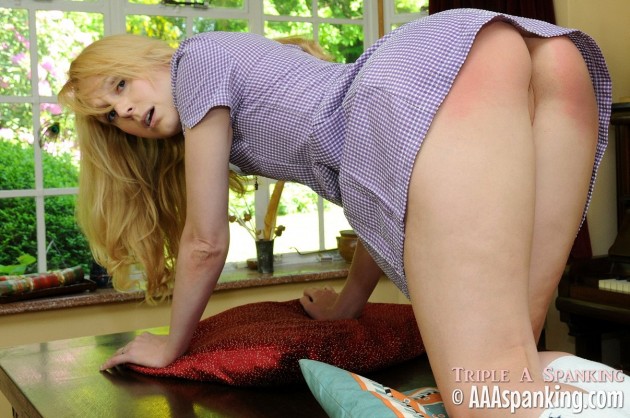 These images will compliment the HD1080 movie as well as the crystal clear HD screen images (I'll show you a few of those tomorrow once the film is out) and then you can see for yourself just how awesome and clear this film looks, the lighting, the great interaction between all the characters of this 20 plus minute film… I just know you will LOVE this one to bits! I know I did and it gave me a big grin just playing it back! 🙂

This film will also be available in 2 shorter part clips to download from tomorrow at the CLIPS STORE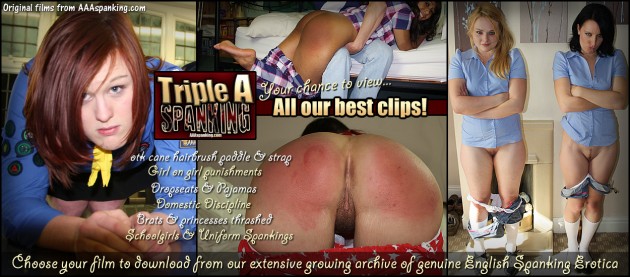 ***************************************************
Night all… back with more updates from around the spanking globe
incl. news when this film is released for members 😉