I have had a most excellent weekend… after partying 'til the early hours a few times… we all headed out in a boat for an afternoon's fun and eating before enjoying the most awesome sunsets and the pictures that we all took will show you just how we had fun partying on what is called the Sand Bar… a shallow sandy reef that boats of all sizes come and anchor as you can swim and relax in the middle of the bay in the clear warm shallow waters, which was great fun… check out the images and see for yourself… we added a spanko touch, of course, since everyone featured here are into fetish in some way or other… and yes, as well as Sarah Gregory, that is also Adriana Evans and her man, Dom King, as well as Johnny, aka FLApaddler, who we give thanks to for being a most generous host down here in North Miami! Party on peeps!
Clubbing "VIP stylee" at Passion nightclub, Hollywood FL (near Fort Lauderdale)
Having fun at the Sand Bar – North Miami.
This was great fun… and so to my feature as Sarah brings you "Master of the House" a period spanking film she wanted to make with me and I think her female fans will love this as much as the gents who love seeing her bountiful booty given a good spanking! It has a nice period feel to it as you'll see from the images… this film is now available to download at SarahGregorySpanking.com
In this period piece, Sarah has not been treating "the domestics" with respect. She has been rude and hostile towards them. Her husband will not have this. In their home he is the "master" and when his wife misbehaves she knows what is coming. She receives his hand, crop, and carpet beater to her bare bottom.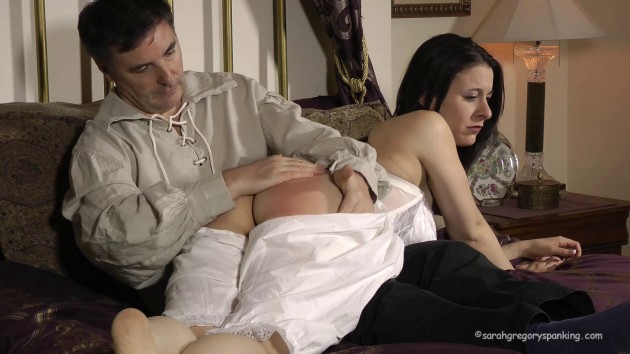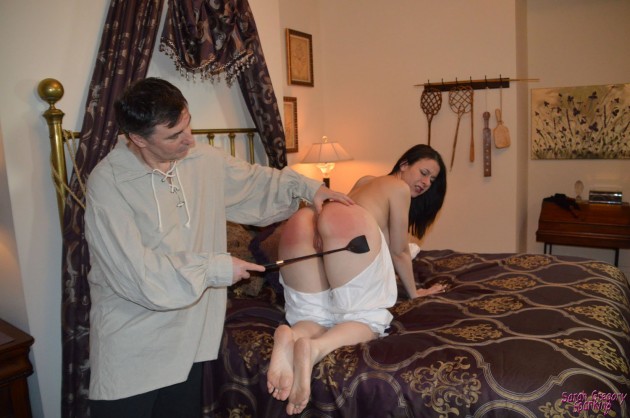 I haven't featured the carpet beater until below and you can see these are the actual images from the film… it's a stunning production and poor Sarah really took the carpet beater quite severely (well, it was a domestic punishment after all!) – see below!
See the FULL HD film of Sarah's period punishment HERE
*****************************************
When I have more time I will bring you images of the Fetishcon from Tampa last week – (promise!)