Howdy! Hi Y'all… being in the States so long I have now started talking like y'all… hell even other English companies are filming over here in North America as well as your own fine spanking talent on show… so today here's a quick tempting line up of what is HOT out there, some courtesy of my fellow English producers here in America as well as your own fantastic home grown talent and websites! I will try to limit images to approx 6 or so to get this update out for you's all! *Yo! Forgeddaboutit!*
Northern Spanking has helped co found an American School for delinquents!
Please step up one of its first pupils, the unlucky Ginger sparks who discovers how we English LOVE to use the cane to get the message across when all else fails! & "boy" does it ever work… check out more images from this film below: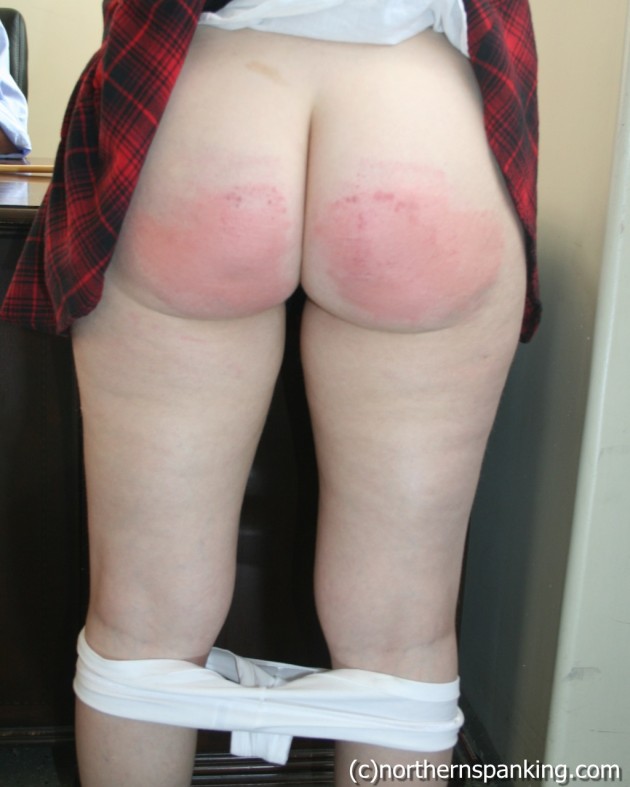 I also had to feature this amazing pantyhose spanking and caning feature of Nurse Caroline Grey also just recently added and now showing at NorthernSpanking.com – Paul has a rather well developed fetish for all things nursey… which I heartily approve of and this has the added and rare bonus of appealing to pantyhose fetishists! It's something I will be filming more of myself as I have really got into it, but only like filming this in the UK (I will be doing this early October with any luck!)
Check out MORE of the very latest updates coming out right now HERE
*****************************************************
A few recent updates now appearing in FULL from Punishedbrats.com are next with a diapering and fetish theme courtesy of Adriana Evans (the Diaper Queen) and Veronica Bound. I believe Adriana is filming with PB again this weekend… I love this girl, she is a pleasure to work with and has amazing tolerance for most butt related punishments! here Adriana is attempting to hide her shame whilst getting spanked in and out of her diapers!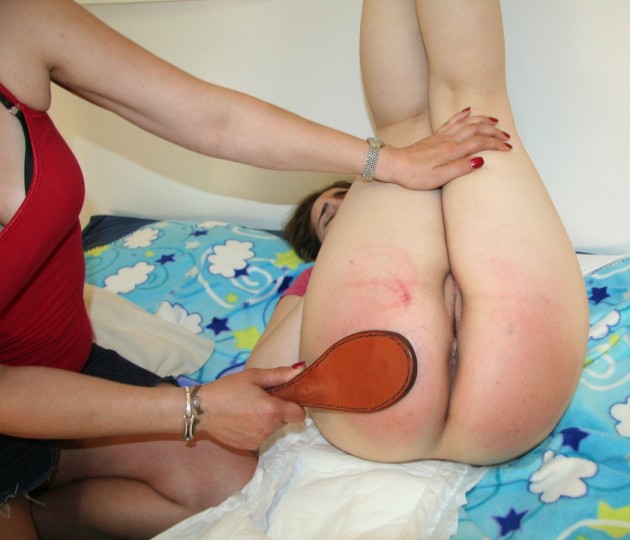 & of course more age play spankings with the delightful & tearful Mandie Rae in this "Good Girl" spanking (actually madie told me this hurt like hell) from her "mom" Amber Pixie Wells… Amber was very disappointed in her daughter, who is usually such a good girl and rarely shows any signs of meanness. She spanked her daughter hard and with love. After her spanking was over, Mandie was required to place her bare bottom immediately upon the wooden chair upon which she was spanked. She whimpered as her red bottom touched the wood beneath her. Her mother placed the hairbrush in her hands to think about her behavior. While sitting upon her sore bottom Mandie felt humiliated and also sorry for letting her mother down.
CLICK HERE TO SEE THE LATEST FILMS – STILL ALL FROM JUST $17 ALL SITE ACCESS!
**************************************************
I met Briella Jaden at the recent Fetishcon event in Tampa… and she looked amazing, she normally has her make up a little wilder and ends up playing very naughty young ladies but I almost didn't recognise her at the event as she looked more like a girl next door (makes mental note to perhaps try her as an innocent looking girl next door getting punished) – However, Briella is perfect at playing very bad girls… as you will see below with her upset daddy, Paul Rogers – now showing in full at SarahGregorySpanking.com
More naughty girls getting the punishments they deserve in full HD from SarahGregorySpanking.com
**********************************************
2 recent updates from the excellent SpankingSarah.com website from the UK has Amelia Jane Rutherford getting a licking over her shorts and bare bottom from Aunty Katie at the House of Correction and in the previous full film update, Sarah catches Jadie Reece smoking pot which leads to a very severe leather strapping punishment.
Amelia Jane and Sophie are at the house of correction and have been tasked with cleaning the house. Sophie refuses to do any of the cleaning and it is left to Amelia to do all the work. Aunty Katie returns and Sophie days that she has done all the work and that Amelia has broken one of Katie's favourite ornaments. Amelia is despite her protestations to be punished. She gets the strap on her denim shorts then her bare bottom, Sophie watches and gloats
Jadie is at home smoking her shish pipe when Sarah returns. A swift examination reveals that it is an illegal substance being smoked, Sarah is far from happy with this and decides that Jadie has to be punished. She finds her heaviest leather paddle and goes to work on the bare bottom of this young lady giving her one of the hardest paddling's she has ever handed out.
Check out the HD Spanking Clips of the above HERE
**********************************************
Finally today… Jodi Biltmore's punishment from the Reform Academy series was my stand out moment from FirmHandSpanking.com this past week. She's got that perfect girl next door look and receives a good hard spanking leaving her bottom a dark shade of shameful red!
Laid over Mr Strickman's knee, ripe cheeks bare under his hand, Jodi Biltmore has rebellion spanked out of her 230 times at Reform Academy Cussing out a teacher has painful results and a cherry red butt! (Shot solo Reaction Cam).
CLICK HERE FOR THE FULL MOVIE & COMPLETE SERIES OF JODI'S SPANKINGS
*****************************************************
Next up is a sample of my images from Fetishcon (at last) teaser below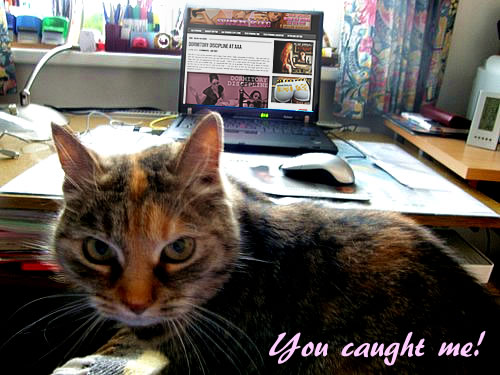 well, maybe not! hehe