Starting off this spooky week I have possibly one of the loudest screamers ever to have graced a spanker's lap! I don't know quite how I'd have reacted (probably taped her mouth up, lol) but Mystery Spanker, Greg, from BunBeatingFun.com didn't mess with this mouthy model when she complained and bitched about his lingerie photo and film shoot before he had the last word when she said she was leaving, wanted his payment and had it coming to her… she was right about the last bit, haw haw haw! This is a classic from yonder with Czech model, Inka. (first filmed in 2004 then remastered for the website about 4 years ago.
Inka – The screamiest of spanked screamers – from the Czech Republic
To see how she ended up like this… check out more of the storyline and images below:
This is how Greg described his day with Inka: This one here provides living proof that tarts are the same the world over. An expatriate from the Czech Republic, this self-admitted gold digger tells me how she came here to find herself a rich American husband to support her in the manner to which she would like to become accustomed. "I not come cheap" she announces in her rather charming, thickly accented English.
Of course, Inka is aware that prior to that happy day she'll need to somehow make a living. But she's got that figured out to: "Men, they always want to touch me…" Inka sniffs. "They're such peegs! Let them pay money to see Inka on the television and then they can touch themselves" she adds with a smirk, obviously enjoying her own joke. What this pouty faced little slut didn't realize was is that I'd just gone through a very expensive divorce and was not in the least bit amused. Moreover, Inka's bouncing bare butt cheeks were about to pay the price… with interest !
Below is a screaming clip of Inka… WARNING: turn the sound down!
Clip doesn't download? CLICK HERE to download the short WMV version – more movies (below)

*************************************************************
Continuing with a scary theme… something from the vaults of Sarah Gregory Spanking – this film always made me laugh, I had always wanted to know who the Stalking Masked Spanker was… Sarah told me who it was on pain of death, so I can't reveal who it is/was… but I do know him, heh heh! He puts up a convincing and scary performance… even though it is all a bit of fun, of course (unlike the owner of the hockey mask below!!!)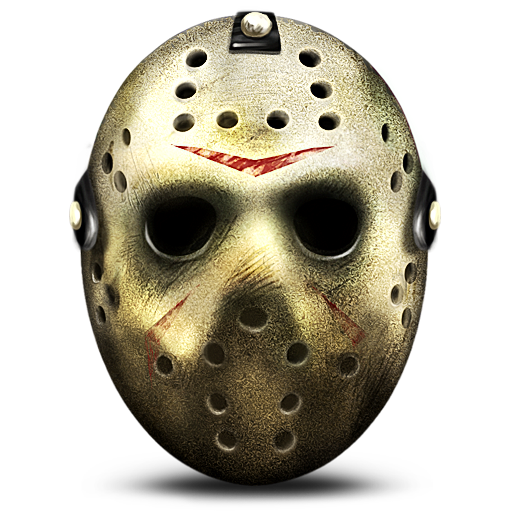 The Spanking Masked Stalker – spanking Sarah Gregory & Kat St James
In this fun and playful spanking video, Sarah and Kat are having a slumber party. They are interupted from their own spanking fun when a masked man shows up at their house to spank them. Sarah and Kat both love scary movies. They had so much fun shooting this video together which shows as it's a great excuse to mix scary and fun which makes Halloween so cool!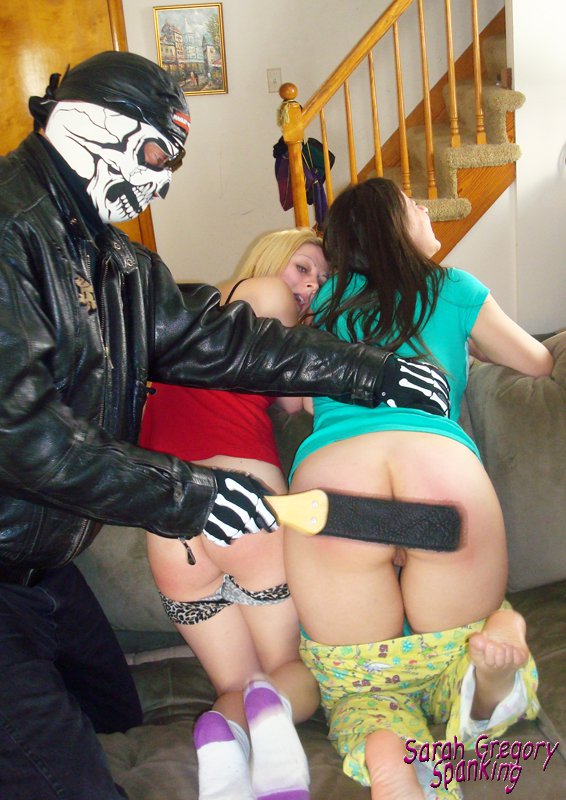 Check out a scene from the film below… there are many more films with Kat & Sarah together HERE
**************************************************
Another Halloween Spanktacular – from Spanking Sorority girls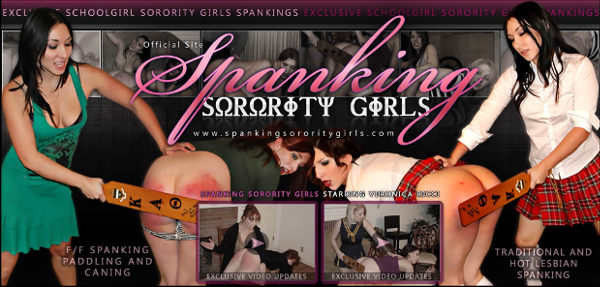 You would expect no less at this time of the year from this group of sites… and of course, with Veronica Ricci, fun and spanking mayhem at this girl spanking site is never far away!
It's Halloween and Veronica is upset with pledges Koko and Ludella for not wearing great costumes for the upcoming contest. She believes that spanking them will put them in line and she spanks one, then the other hard, lecturing them all the while. But Koko and Ludella team up to give Veronica a painful spanking, even using a wooden paddle.
Watch the full 25 minute film of Veronica, Ludella and Koko HERE
This site is part of the CLARE FONDA PASS – Access to all the sites for a fraction of the combined cost

*********************************************
If you like cosplay spanking films… (and at this time of year they are in abundance) then please don't forget that there's a fabulous trio of this "trio" below at my site – starring Christy Cutie, Alex Reynolds & Maddy Marks – I had a lot of fun with these naughty girls who bratted beautifully and relentlessly… but they got a good spanking alright!
You can see these films all exclusive to AAA Spanking

***************************************************
& don't forget to check out the new look POV Spanking Store (below)