BDSM Hello Kitty – Happy Halloween!
It is a record temperature for Halloween here in the UK, expected daytime temperatures of 70f (21c) and a reasonably mild evening means that kids will be plaguing my place later for treats, so this one time I have stocked up on them, I don't fancy my car being burnt or windows smashed in (did I say I live in a rough neighbourhood? LOL… Just kidding!) Still, the sun is shining outdoors and I feel like I should enjoy it after this post as it will really be the last chance with winter storms and a dramatic drop in temperature predicted sometime this weekend onwards… I know, we have been spoilt with an unseasonally mild September and October here in Britain (whoever says Global Warming is a myth is a fool, or a Republican)… now it will be service as usual when November kicks off *sigh*
The final part to the Halloween week sees a special double film fest from Sarah Gregory's sites… the first was a memorable spanking film I helped make alongside Alex Reynolds, being daddy to 2 very unruly sisters – this is just a straight forward no nonsense good old fashioned humiliating spanking punishment for 2 deserving brats! With a Halloween twist, of course! 🙂
This is The Halloween Spanking Special – from SarahGregorySpanking.com
Sarah is Alex's little sister and is always copying her. When she buys the same bunny outfit as her older sister, Alex has had enough. Sarah annoys her so much in general but this is the last straw. They are both in their bunny costumes and get into a sister fight, pulling hair, throwing pillows and yelling. Daddy is not happy at this behavior from his daughters. What they need is a good hard bare bottom spanking. He spanks them both individually for the other to watch, then side by side.
The sisters continued to brat and mouth off so they were told they'd get punished in front of each other… then more humiliatingly, side by side. That has them behaving a little more contritely!!!
As promised, they were to be punished side by side after removing the offending costumes which had caused the arguments and fighting in the first place. Daddy was going to throw these pieces of troublesome clothing away so neither girl had an advantage over the other – and of course the best way to ensure they'd remember and learn to behave was an embarrassing bare bottom thrashing. Pulling their panties down he ensured that each smack counted as they grimaced and took their spanking next to each other.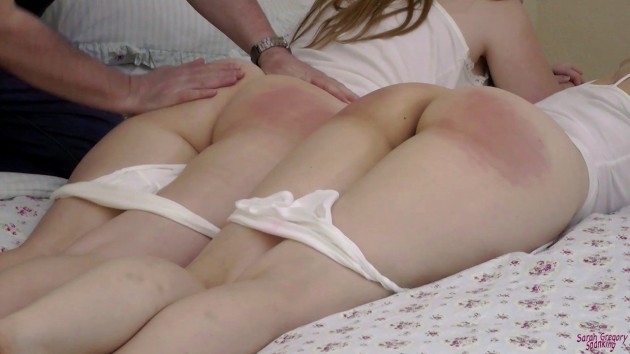 Poor Sarah & Alex! You can see the full HD film now at SarahGregorySpanking.com
*********************************************
There's an awesome new film for the Holiday period too from MommaSpankings.com … it's called "Prank Punishment" – it stars redhead, Melody Nore as the naughty daughter of Miss Chris (and you certainly don't want to get on her bad side!!!)
It's Halloween and Melody has decided to go trick or treating even though she is too old for that. She is 19 and should be at home helping mom hand out candy. When people refuse to give this teenager candy she plays some not so nice pranks on them (leaving them tricks because she doesn't get treats). Mom hears of this crude behavior and gives her naughty daughter a hard bare bottom spanking and hairbrushing when she gets home.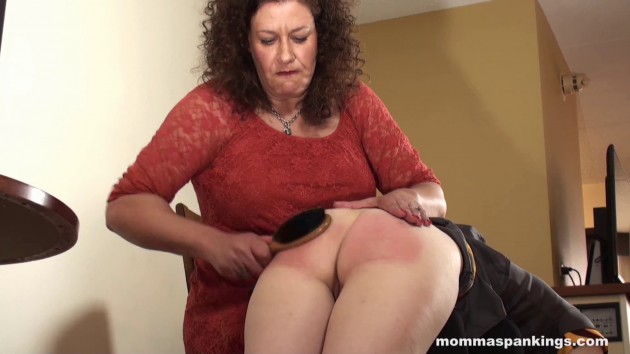 I just watched this HD1080 film and it is every bit as "ouchy" as these pictures show it to be!!! "Ouch!"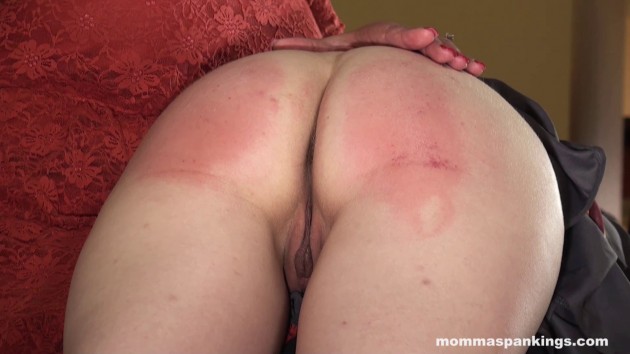 Stern and harsh discipline can always be found at MommaSpankings.com

Now you can get access to both sites at a considerable discount as a member of the Sarah Gregory Pass
See HERE for more details (or click banner below) on how to join up to both sites with one membership.

*****************************************************
Happy Halloween – & don't be mean Trick or Treating!