This took longer than anticipated to compile, I can understand why no one took it on… anyway, it's done… and this time there's best long play film, best male Dom/spanker and best female Domme/spanker which I have to say will be close and the standard in this section which is simply OUTSTANDING as you'll see from your nominations, in fact, all categories have been of a very high standard… you good people have great taste!
The next categories are now available for you to vote on, 3 in total, the long play films were a little difficult but I have managed to provide a choice as best I can from the votes I had received and from some own investigating of my own polling some spanko friends what they thought should also be available. One of the films, believe it or not, was this year's Exclusive Education 9 series, I don't think anyone had nominated that but I have included it as it got mentioned several times and was a fantastic series of films, as they all are below.
Best Long Play Spanking Film/Series of 2014
Act Your Age series (further regression) – from Punishedbrats.com
Adriana wanted to have a chat with her mother in hopes of ending the humiliating punishment of wearing "little girl" clothes prior to the end of the week. She noted that she learned that her behavior needed to change. While appreciative of the sentiment, her mother declined to rescind the punishment. Suddenly, Adriana threw a major tantrum, lying on the floor screaming. Soon her mother returned carrying a change of clothes that horrified her. "You can't even behave like an eight year old," Her mother proclaimed. Suddenly the brat was stripped of her sailor suit and frilly red panties and was placed in a baby shirt. Then, she was forced to a lie on the bed. Adriana panicked when she became aware that her mother intended to diaper her. "I'm not wearing a diaper!" she cried. Her mother was prepared for the resistance, lifting Adriana's legs and spanking her in this vulnerable position with a leather paddle. Adriana's tears soon flowed from the humiliation and pain.

Through her tears, Adriana pleaded with her mother to stop spanking her and agreed to wear the diaper. Veronica did not stop until she was ready and felt that her daughter was properly chastised. By the time Veronica departed the room, Adriana had been spanked with her legs over her head, diapered, and left with a feeling of abject humiliation.
***************
All Her Fault – from MommaSpankings.com
Momma has taken Sarah and her friend Joelle on a weekend getaway and the girls made a stupid mistake. They hired a male stripper to come to the hotel room while Momma was out, and ordered an expensive bottle of Champagne and charged everything to her room. Momma storms into the room with bill in hand and demands an explanation. Her innocent little Sarah wouldn't do this, would she? Did Joelle put her up to it? "It's all her fault!" they say as Momma tries to get to the bottom of the added room expenses. And get to the bottom she does by taking each naughty girl over her lap and giving each one a hard hand spanking. Imagine the embarrassment of being spanked in front of your best friend then watching her get the very same thing.
*****************************
Improving Circulation – NorthernSpanking.com
Would-be investigative journalists Amelia and Caroline encounter their new Editor for the first time. Stephen Lewis quickly understands why their publication sold just 17 copies last week as he patiently listens to their increasingly wayward story pitches and their bickering. When his patience is finally exhausted, he proposes an idea of his own… Discipline in the workplace!
*****************************
Exclusive Education 9 (Cheerleader Camp) – GirlSpanksGirl.com
It's summer time and eight beauties have arrived for cheerleader camp! Snow Mercy is the camp coach – and Christy Cutie is from her same school, so she doesn't want the girls messing with Christy. But while Miss Snow is away, Christy actually picks on the other girls, who then spank her, which Miss Snow sees. So Snow spanks them otk one at a time with her hand. Then she allows Christy to spank each one on the other cheerleaders. Then both Snow and Christy spank them 2 at a time, with hairbrushes. But when Snow discovers that it was actually Christy who started it all, she spanks Christy with hand, hairbrush and the dreaded cane. The class of 8 schoolgirls are Christy Cutie, Willow Lynn, Koko Kitten, Alex Reynolds, Chanell Heart, Lana Lopez, Yasmine DeLeon and Lilly with camp coach, Snow Mercy
****************************
Spanked for Twerking – Shadowlane.com
Sarah is chaperoning her cousins Joelle and Christy on a tour of potential colleges, bankrolled by their Uncle Penwyn. The younger girls are acing their interviews, but all three women manage to infuriate their benefactor by going out drinking and twerking until all hours one night, then posting a video of their vigorous bottom shaking adventures on the internet, which instantly attracts the notice of their stern Uncle, who calls Sarah with instructions to "Spank them and keep spanking them until I get there!" What he doesn't realize at that point is that it was Sarah who taught Joelle and Christy to twerk in the first place. After disciplining her charges, Sarah has the girls bend over to examine their bottoms post spanking. They are very pink, but will the color last until Uncle Penwyn arrives?
Uncle Penwyn (Keith Jones) arrives and expresses his anger and disappointment at the cousins for behaving so badly during the college interview tour he has financed for them. Solemnly informing them that they will all be spanked, and Sarah especially severely, for being the oldest and thus most responsible for their group actions, he is most disappointed and angry with Sarah and reserves the longest, hardest spanking for that shapely brunette. No longer the bossy top girl in charge, Sarah kicks and cries real tears as her vigorous bare bottom spanking continues until her Uncle is satisfied she has learned her lesson.
*******************************
Strict Aunt Jessica – ClareFondaPass.com (Discipline section of Girl Spanks Girl)
This is a classic discipline series. In the first part, Aunt Jessica (played by Clare Fonda) lectures young Ashley about the errors of her ways before giving her a long number of punishments that include multiple hand spankings and a mouth soaping. In the second part, Aunt Jessica spanks Ashley Rose in her bedroom, with her hairbrush, while Ashley's friend (Snow Mercy) watches from the other room. When that spanking is over, Ashley and Snow spank each other. In the third part  Aunt Jessica takes Ashley's punishment to a new level, which includes a caning. Ashley is learning a painful lesson from her Aunt, that you don't mess up on her watch. In the final installment Auntie comes out to find Ashley crashing on her sofa. Uninvited. Auntie is very upset and decides to step up the lesson teaching a bit. She first spanks Ashley on her bouncy round bottom. Ashley has worn several pairs of underwear in anticipation of this spanking, but this only makes Aunt Jessica even more upset. She has Ashley bend over and she gives her some very hard swats with a large wooden paddle, leaving Ashley sore and bruised, and standing in the corner.
[polldaddy poll="8533873″]
*******************************
Male Top/Spanker 2014

David Pierson

Johnny Lake

Jonny Stockton

Keith Jones
Michael Stamp
Mr Stern
Paul Kennedy

Paul "Tubaman" Rogers

Stephen  Lewis
[polldaddy poll="8533892″]
********************************************
Best Female Top/Spanker 2014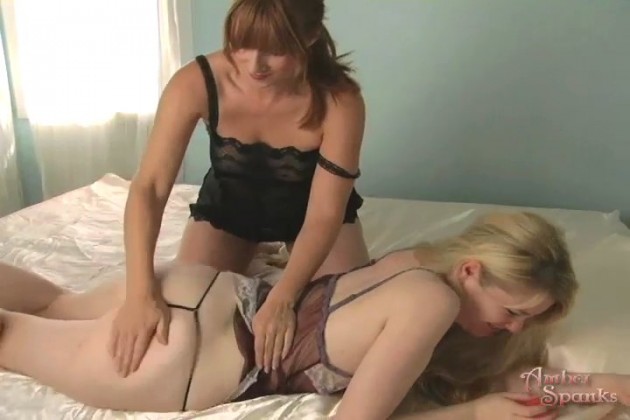 Amber Dawn (Spankamber)

Amber Pixie Wells

Chelsea Pfeiffer

Clare Fonda

Dana Kane

Dana Specht

Pandora Blake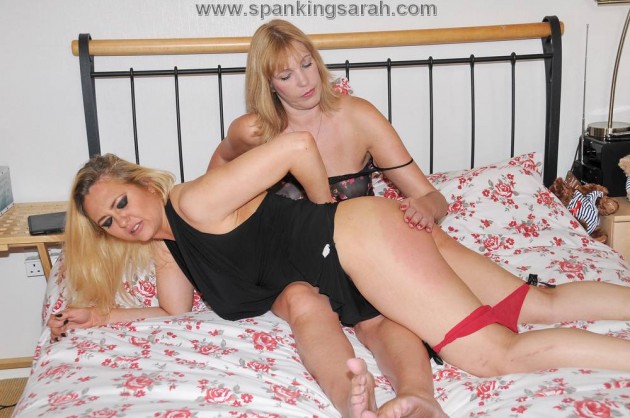 Sarah Bright

Sarah Gregory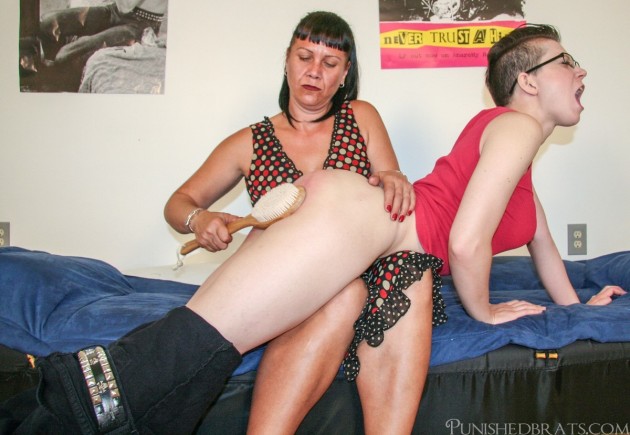 Veronica Bound
[polldaddy poll="8533904″]
get voting, the first category remains open for approx another 5 or so days!