Fun, naughty and rude or intimate spankings are the order of today's fantastic spanking site updates… there's some great new films here, I hope you like these. I know I did! Do have a fantastic remainder of the weekend, you know you deserve it! 🙂
First up is a rather good F/F movie that I helped film for SarahGregorySpanking.com starring Angel Lee (who shocked me pleasantly with just how good a switch she was!) spanking her friend, Melody Nore. You'll understand why Angel was so upset… I like these spanking stories as they are based on true events. (Angel and Melody are real life friends).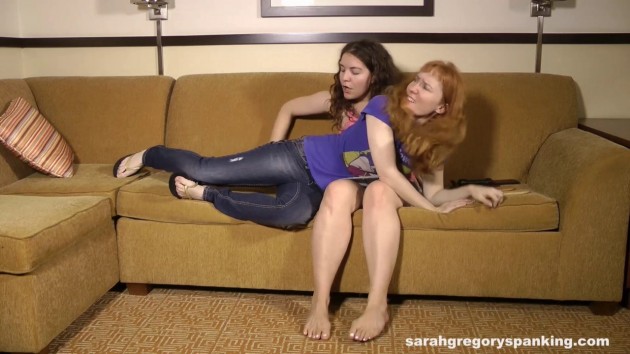 The Bad Dogsitter
This is what Melody is about to experience!
Angel has left her dog with her friend Melody for the weekend. Melody is very negligent and the dog makes a mess everywhere. She was a very bad dog sitter and now she must pay the price. Angel gives her a bare bottom spanking and padding to teach her friend a lesson.
Angel's harsh punishment of her good friend leaves Melody tearful and with a very sore red bottom… but she knew she had it coming and took it! It's a great film as you'll see… these images only tell half the story! SEE MORE FROM THIS HERE!

*******************************************
From NorthernSpanking.com – a continuation of a naughty girl spanking film… "Spanking the neighbor's daughter"
Sally and Jenna are best friends and next door neighbors, well known to the residents of their estate for causing havoc. Finally, the Neighborhood Watch Committee has had enough and has appointed two of its members to discipline the wayward pair!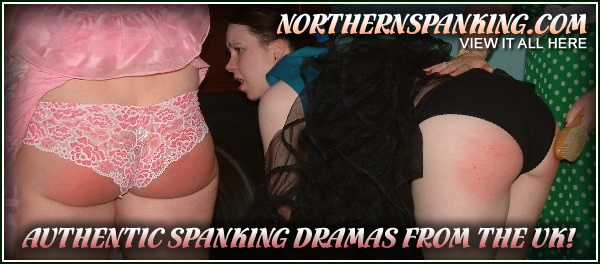 **************************************
From Bars-and-Stripes.com – Zoe Page, Aleesha Fox & Amelia Jane Rutherford feature in this new film: "Bedroom games at the Halfway House". 
When Zoe Page showed Aleesha Fox to her room. she found Amelia Jane Rutherford stretched out on the bed reading a book. Her excuse was that it was her day off. After Zoe spanked Amelia's bottom, she was sent on her way.  Zoe then told Aleesha to change her outfit and she had some fun with her on the bed which involved her hand and Aleesha's very spankable bottom.
CLICK HERE TO VIEW THE LATEST EPISODES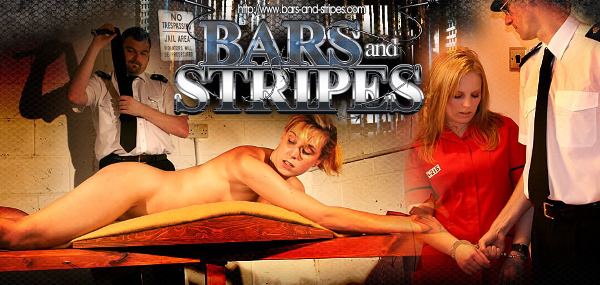 **************************************
Stacy & Jonny Stockton are one of the spanking internet's hottest young couple… Stacy recently finished joint 1st as the best new female spankee and it's clear to see why she got your vote! This is the 4th film of the "Truly Madly Deeply" series, careful you don't lose yourself in Stacy's deep blue eyes as tyou gaze upon her spanking! FirmHandSpanking.com recently also finished a creditable third position in the "Most Improved site" and with their upgraded films and consistently top images and new girls like Stacy… they deserved to be Top 3!
Scratching the car costs blue eyed Stacy Stockton a sore bottom!
Parallel parking isn't easy, but when Stacy Stockton scratches her car all down one side, husband Jonny breaks out the riding whip in Truly Madly Deeply. The crop stings on denim shorts, worse on panties and is a bare bottom burner for a total 85 strokes!
CLICK HERE TO VIEW ALL THE LATEST FREE CLIPS

*******************************
To finish today… a great return for Aleesha at English Spankers as you'll see below!
Aleesha Fox has decided to return to the spanking and CP game, she really misses it! She has asked us to help her reacclimatise and so Sarah has given her a good spanking. Now comes the cane, does she want to go this far after so long, well she has to try and so bends over and waits for the hard caning she knows she will get to come. The first strokes are the worst but this is going to be a long swishy session.
CLICK HERE TO VIEW MORE FILMS WITH ALEESHA!