I have been so busy filming and sightseeing that I have not had time to even  think about doing a full industry update – so I'll let you know what has been released closer to home this week at the following sites… I have also not had time to let you know who we have been filming with… but when I do get a spare moment then I will let you know about the amazing shoots that both Sarah & I did for the SG sites these past 2 weeks with Chelsea Pfeiffer (a first for me), Christy Cutie, Casey Calvert, Alex Reynolds and not forgetting Lily Swan & Joelle Barros when we were in freezing New England… I also got to meet the face behind ATP and he took some great image stills from our most recent shoot we did (after all, he is Christy's Daddy!) – there are plenty more shoots coming soon from us both… so I better try to find time!
Sarah & I also filmed for the Clare Fonda sites with "The Cameraman" … who I liked a lot… he is incredibly calm and I understand how girls love filming with him! There will be some pleasant/unpleasant surprises for some… LOL!
Sifting through and deciding what images to choose takes too long but I promise to do an update on that including a lovely surprise belated birthday party thrown by Alex for her man, Paul Kennedy, you'll know from Northern Spanking. I miss those guys.
Just so you realize how busy we are, later today we meet up with Clare Fonda and we're filming some fetish trade content and we'll be hanging out with her later too… can't wait. Clare is incredibly funny in person!!!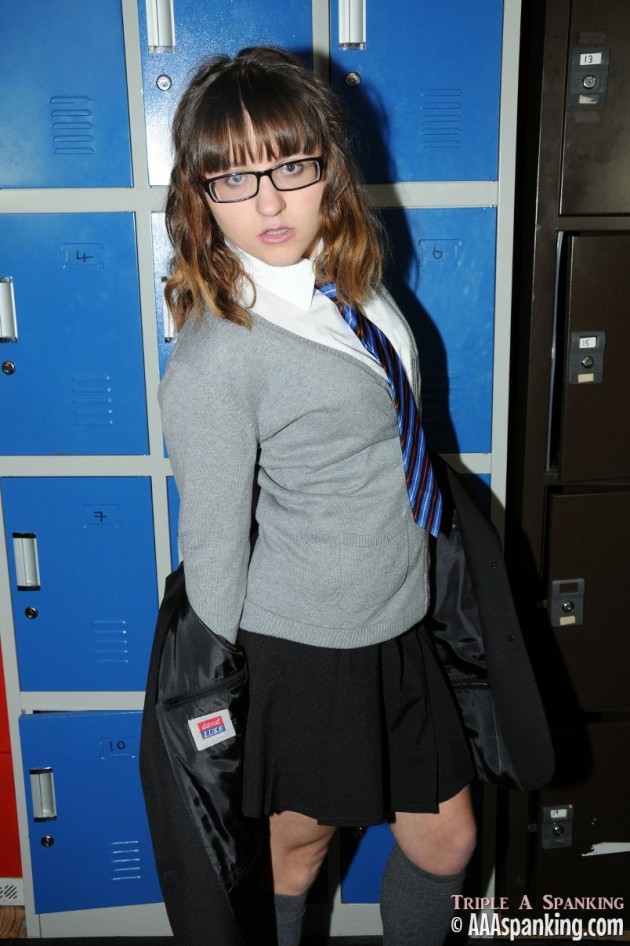 OK, on with the updates – just released at AAA Spanking – a great new long play film with Rosie Ann in an unusual film that opens with her waiting by the lockers for her punishment detention to begin. While she is waiting, her mind wanders to what might happen…
She daydreams about 2 possible scenarios, the first is erotic and inappropriate as she fantasizes that her teacher spanks her with his hand more intimately than a punishment and also uses a crop to "punish" her… these thoughts soon disappear when she has a darker fear that he could use the heavy wooden paddles that she has seen…
These are nasty and she imagines what this might be like! The finale of this film sees a traditional caning punishment… I suppose in the real world, it could appear "boring" as the cane was applied 12 times, without feeling and given quickly when the time came and her [panties were not not pulled down for this punishment… she was made to stand int he corner of the room after the caning…
Rosie and I discussed and came up with this interesting and quirky film. We hope that you will enjoy it, it is now out for members to download as well as being available to view via the Clips store as a full film straight away!
Check out the free clip & don't forget you can still view the site from just $12.50/month!
See "Fantasy or Reality" at the Clips store (below) – OUT NOW!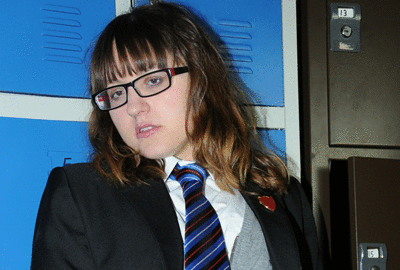 *********************************
I 'm running out of time and our hotel connection is a bit iffy at times  (though I did manage to upload over 3 Gb's worth of data earlier, lol) – so here are the latest updates from SpankingSarahGregory.com and MommaSpankings.com
Drunk on vacation – Again! at Sarah Gregory Spanking
Sarah and her cousin Whitney are at it once again. While on vacation they stay out late drinking and getting up to no good. Daddy isn't happy to find his daughter and niece at this same naughty behavior once again as in the previous film, Drunk on Vacation.

***********************************
Finally, from Momma Spankings  I helped film this a few weeks ago… Lily Swan was Sarah's old girlfriend (for real), and although they remained friends after their break up a while ago… Sarah still felt awkward being the dominant one here since originally it was Lily who was this way in their original real life relationship…. however, Lily loves age play and loves playing a little and is actually naturally submissive… and can take quite a spanking (as you will all discover over the next few months within the SG network!)
Here is Sarah's 1st film with Lily (together) in "Lily's Dropseat spanking"
Mommy is not happy that her daughter has been misbehaving. Lily has been drawing on the walls at home, running in the house, not putting her toys away and bullying the other kids at school. Mommy spanks her naughty daughter over her drop seat Pjs and then pulls the drop seat down to spank her on the bare with hand, hairbrush, and spoon.

View either site, they are unique and have masses of content, but you get a deal with the SGP – getting both sites for less with one set of codes… SEE HERE for more info!

***********************************
Bye from LA for now… (panoramic view below from the Griffiths Observatory)