Hi everyone, it's a never ending game of catch up at the moment. I was talking to Sarah yesterday and she mentioned that she had internet connection issues… and damned if I was shaking my fist at God who I suspect was leering down at me with his pants off and tugging away in glee on his majestic magnificent tiny phallus (for a God) and giggling at me… as tonight I had an "iffy" connection too – which really pissed me off as I had a ton to upload as well as try to get my update out earlier. It probably didn't help that I could imagine God still laughing at me flapping his tiny "deity" at me – mocking my "bad luck" – So the reason? I wanted to go to bed early so that I could watch the near total eclipse tomorrow morning… and that's before I have a health check up for my asthma (remember that BS I had last year on one of my American trips?) So I am going to be rushing this, unfortunately, as I need my sleep and don't want to miss a once in a lifetime event (since I missed the TOTAL eclipse which last happened in my hometown in August 1999 when I was somewhere "partially" sunning myself that day (in the south of France) which had a measly 64% Totality – how the fuck do I even remember that figure? I do because it was nowhere near TOTALITY which every one of my friends said was a ONCE in a lifetime event NOT to miss! The next time that happens in the UK I will most probably be dead since it will be in 2090 – unless there are some time saving capsules of longevity I don't yet know of (I would be 125 years old then so it's pushing it) even if I was alive I'd think it was night time or something, he he! – Nurse!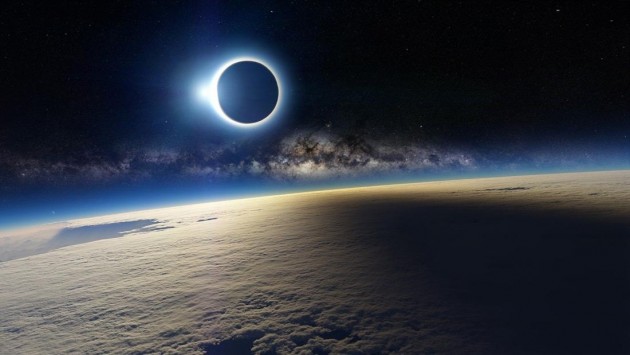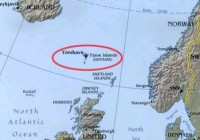 OK, I'm rambling, aren't I? I shall have to make do with just the 86% Totality expected that I hope to witness later and will try to take a pic though I suspect when it happens it will just get a bit darker and my camera phone will be unable to show the crescent of the sun with the moon trying to block out the remaining light. Oh… if anyone is still reading this – 2 land mass locations are available in the northern hemisphere to view the TOTAL eclipse… bad news is that one is some Norwegian rocky outcrop in the Atlantic and the other is in the remote Faroe Islands halfway between Britain and Iceland (greaaat!)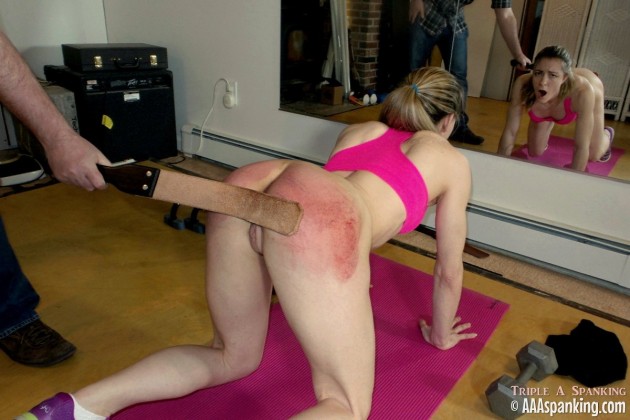 & so to another fantastic event, the new severe strapping and caning film from AAAspanking.com starring the wonderful and awfully fit Lily Swan in a video called "No Pain No Gain!" before this was made, Lily had mentioned she WANTED to be marked, she wanted her badge of honor to remain for a few days at least… just as long as they weren't all the way down the backs of her thighs etc… since she took fitness classes so could do so with her welts and beautiful bruises hidden under lycra shorts. Deal! So we did a film about her core kink of pain and her fantatical fitness regimes. I wanted to show off Lily's amazing physique… she has something between 5-10% body fat which is phenomenal… Lily is strong willed but doesn't always get the discipline she needs, today this stand alone film  (after we had both filmed with her the day before) would be something special. Oh boy, were we right!
The first part of the film Lily is preparing for a training session but decides to do a different set of exercise routines which her coach (moi!) had banned. The story is that I discover this by accident when I left the basement as we filmed the training sessions and the monitor was on upstairs so I caught her deliberately doing another set of exercises… the story continues that as her bottom was still a little warmed from the day before she had been spanked the previous day for doing something similar… this time would be different.
& so the punishment began when confronted with the evidence… Lily would get a strapping AND a caning since she hadn't learned her lesson and this time with her shorts pulled down too! What you are seeing are various untouched (smaller res) screen images from the 1080HD film as well as a few stills I have which esteemed members of AAAspanking.com can download alongside the fantastic new movie… some 217 video grabs and (I think) about 35-40 stills. That's some update! I hope you like this, the official text for this film is at the bottom of this post!
Lily was supposed to be weight & strength training at her coach's basement gym for the competition that was coming up. She knew that coach Osborne got results by any means possible which was why she stuck by him even though she had recently fallen out of line & had been punished with various spankings! This was because she had not been following his strict regime set for her. She thought she knew better using PiYo techniques when he had forbidden them in her final build up. He left Lily alone to continue her training & she reverted to her PiYo techniques but she had forgotten that he used a CCTV device for their training sessions. When he saw what she was doing on the monitor upstairs he decided she had to have one final humiliating wake up call as he was going to punish & mark her this time so she'd either learn or end up at the competition with fading bruises – her choice! He strapped her hard making her perform her precious PiYo moves before using the cane whilst she reverted to Abs & Core Strength exercises such as The Plank which was made so much more difficult with the cane biting into her very sore red welted bottom. This is an unusual & severe punishment film starring the very fit Lily Swan! She insisted that she wanted to film & take this hard discipline session – so this is what you get to see in this amazing video.
VIEW A FREE HD CLIP OF THIS PUNISHMENT HERE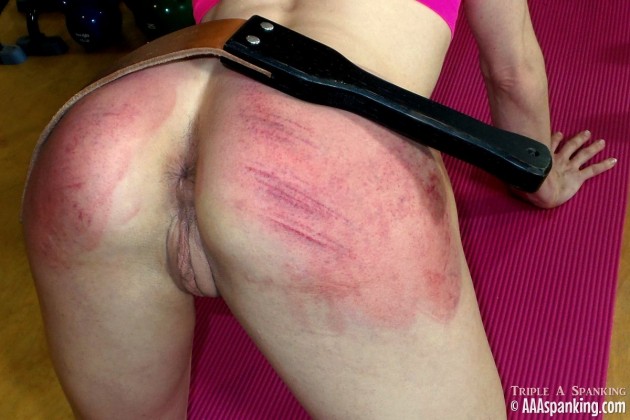 This video is also available to download IN FULL at the Clip Store HERE
It is already selling fast, hardly surprising 😉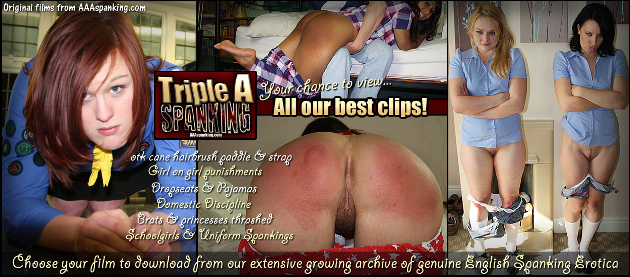 ***********************************
& from Sarah's main site SarahGregorySpanking.com a brand new HF1080 video where she took a break and directed this between the beautiful and fabulous Isobel Wren & myself. As you know, one of Sarah's core kinks is daddy/daughter roleplays or similar and so this is something I have always shied away from myself, to be honest… but I wanted to help her out and of course it meant I got to spank Isobel Wren… who wouldn't want to pass that up – OMG! In fact, I do look old enough to be her father (or step dad which is what I privately went with) and in fact it's a cool "plausible" storyline as plots go when you're making a 20 minute spanking film in a hotel room which we filmed at last year's hectic and party fuelled atmospheric, Fetishcon in Tampa FL. I hate when someone tries to pass off a hotel room as a classroom or company office… I'd just deal with the surroundings and act it out accordingly. So I got into this storyline easily and enjoyed spanking Isobel who got rather emotional and cried real tears during this video. I couldn't see this at the time but knew she was crying, of course… there was much real aftercare when we finished the film and luckily that was the last one and we all hung out later which was real fun! Now, of course… I have seen the full film… and "wow!" she is a beautiful crybaby! It took me over 6 months before I got to see that from the other angle, lol! Okay, enough behind the scenes info, you'll want to see some fab screen shots etc – Isobel is indeed a fantastic girl to spank… don't all hate me at once (!) – I was just doing my job!!! This video is called (surprise, surprise)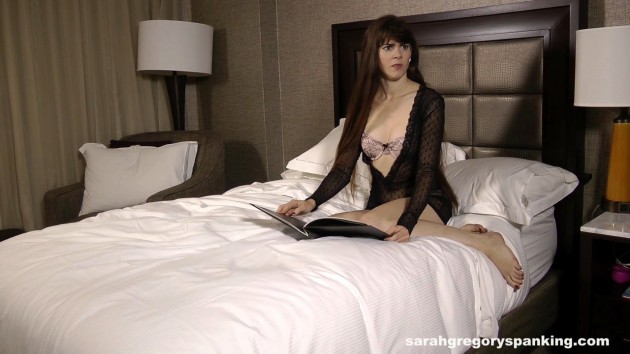 Take a look at the screen shots and images taken from the video…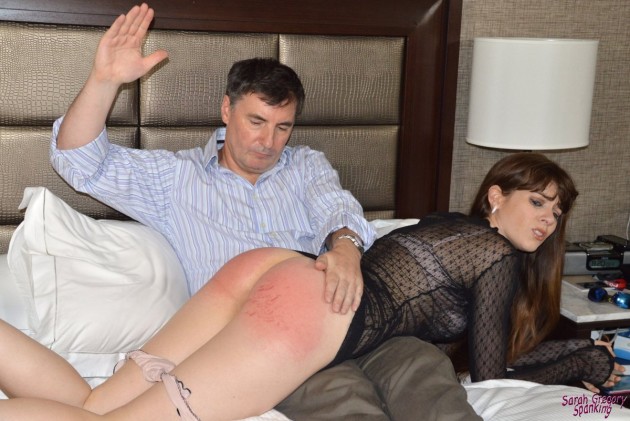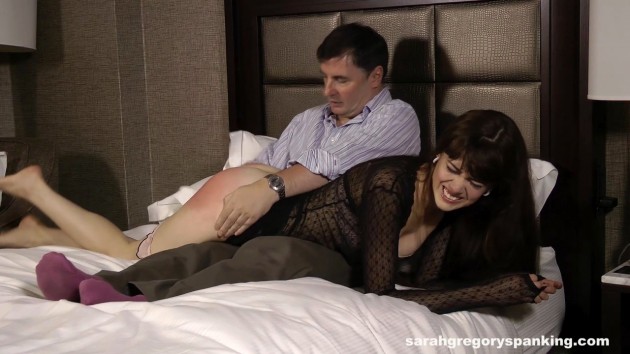 Daddy is very disappointed when he finds his sweet daughter checked into a hotel on his credit card attending a fetish convention. He is appalled at what he sees just walking up to the room. Isobel is shocked that her dad has discovered her secret of being a spanking model. Yes she can take a spanking, but to disappoint her loving daddy brings real tears to her eyes. The Humiliation, embarrassment, and shame she feels are unbearable, not to mention she has betrayed her dad's trust.
Check out this latest FULL film with Isobel Wren HERE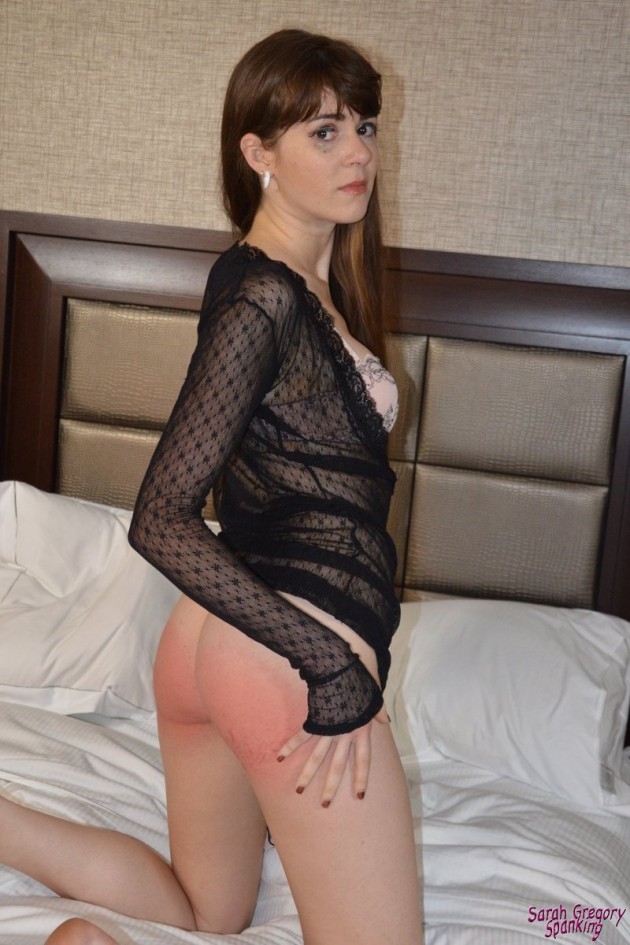 … or get the better value 2 site pass giving you $10 off the total cost of both sites!

************************************
Oh, before I go… I was playing with this interesting simulation where researchers and students used powerful algorithm software to guess the impact of zombie flesh eating people taking over the USA… if such a scenario were to happen, of course. You can click anywhere on the map to start off the infection and see what happens, maybe make the zombies walk faster? No problem, program it in! As in most cases, if you click on major population centers, like NYC, Chicago or Miami – it spreads quickly and gets out of control…. I had found that Los Angeles would take most of California and the western coast but it would get contained (apart from the fact it would probably wipe out Mexico!) – but generally west of the Rockies if it happened in the countryside, the outbreak could get contained. Ah…. but not so if you try that other side of the Rockies in the Mid West… oh, no..no… nanana… noh! Try anywhere and it's game over, lol! For faster effect I started with one zombie in Kansa City and it wiped out the Eastern Seaboard! Watching Chicago fall early on was hard to take after 500 hours from ground zero… as you can see I have been busy calculating my best chance of survival. Tips: deserts and areas with nothing in it do well… Nevada is good, start it in Vegas and it can be closed down quickly (bye bye Vegas!) … Texas not so good, although slower than most… eventually all of Texas goes, but at least the rest of America would have a fighting chance to evacuate those around Texas and seal it off before nuking the Lone Star State of Zombies!!!  My advice: Stay west of The Rockies and go live in the woods!!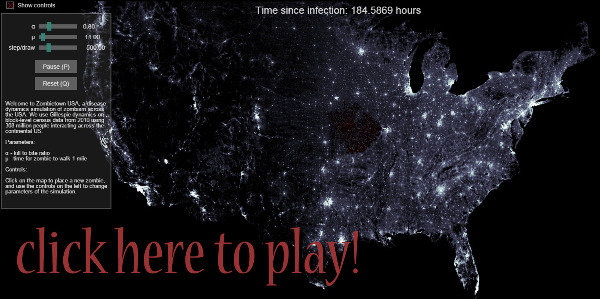 A bear will then most likely kill you instead 🙂
& of course there are also studies which of course would debunk any myths that the undead could actually do this… it's all rather depressing as Zombies would really be at the mercy of nature and simple things like bacteria, necrosis, desiccation, predators and so on… no matter what weather conditions, (hot, dry air or freezing cold) as soon as our immune systems pack in through death… those undead "corpses" will rot and decay – horribly! 🙂
However, don't forget that in Texas on May 28 thru 31st there is the 1st Annual Texas Lone Star Spanking Party! Details are below, have fun before the zombies take us all!