Well, in my next post (hopefully) I will be able to give you an idea of what I have been up to… Sarah & I have been filming content… a lot of content which is so varied with some more traditional and severe discipline which both of us have not shot like this before. I promise you it's really good stuff and with some of the best spanking models out there that can take a good hard punishment! Anyway, today is "catch up" time so let's get on with what is out there at various other quality spanking websites which I think you will enjoy viewing!
I am starting today with a few updates from the Clare Fonda Network of sites… I spent time with both Clare & The Cameraman in Los Angeles recently, and I love the way they work (oops, more on that next time, today is all about industry update catch ups!)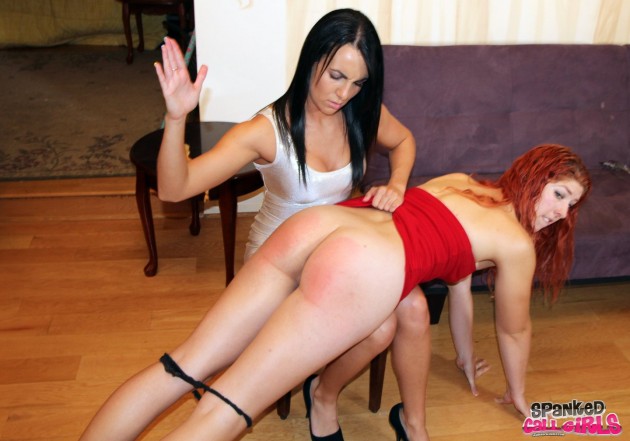 Jenna Rose gets revenge on Maddy Marks
Maddy Marks had stolen a client from Jenna Rose and now she must pay for it. Jenna spanks Maddy hard, even using a bath brush, and demanding 5 clients in return. Well Maddy spanks Jenna right back to negotiate a more reasonable number. Both girls are so sore they must ice their bottoms.
Check out the full film of Jenna & Maddy HERE
**************************
When I meet up with Clare, we joke and have fun and talk about her diapers kink and one of her longest serving models she has worked with (who I have a real spanko crush on, Kymberly Jane). Well, imagine my surprise when I see this latest update now showing (Clare told me it was coming) and it is now available as a long play movie from GirlSpanksGirl.com
The Surrogate Mother (new series with Clare Fonda)
Clare Fonda is back playing a lady with a secret desire. She allows Kymberly Jane (aka Kay Richards) to live in her house rent free as long as she will allow her to be Kay's "mommy" for 2 hours each day. (This is Clare's core kink!!!) On this first day, Kym gets treated like a baby. Clare puts a diaper on her, tickles her, then spanks her over the diaper right there on the sofa when she protests. Don't miss Clare diapering her little girl and smacks her freshly diapered bottom until it tingles pink and super ouchy!
See Kymberly & Clare (who have fantastic screen chemistry) at GirlSpanksGirl.com
*********************************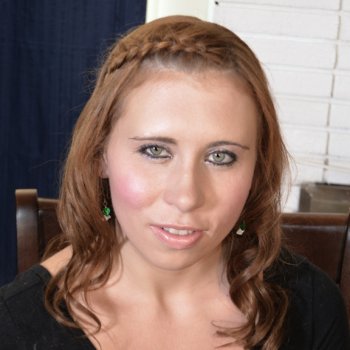 Finally from this group of sites… a new girl, Lily is introduced at SpankedSweeties.com – Lily wasn't spanked for disciplinary reasons growing up, but she developed her interest early, and that lead to Lily eventually joining a dungeon. She talks about her experiences and acts out a role play with Snow Mercy playing her mom, then shows what her interview at the dungeon was like and a typical session there, too. You will be able to see all these films coming out in full very soon so check out her introduction (below) and from what "The Cameraman" told me – this is one of his most popular single sites (and I understand why)… or of course view this as part of the best value 5 site Clare Fonda Pass giving you access to up to 5 sites at a fraction of their combined cost!
Introducing New Girl Lily
The philosophy of Spanked Sweeties
Spanking was part of life for so many girls and we ask them to tell us about it in our intimate spanking interviews. How did it feel to be in trouble again, getting a bare bottom spanking. Our beautiful models tell their spanking stories to Clare Fonda and then we act out a domestic spanking scene. The panties come down, the bottoms get red, and tears are cried. We also work with models who have never been spanked and are curious about what corporal punishment feels like. Spanked Sweeties has brought us many of the newest spanking models and contains 2,000 video clips so you can see them with an in depth interview followed by an old fashioned spanking.
These sites featured above are all part of the massively popular Clare Fonda Pass

*************************
I've seen a lot of Paul & Alex recently from NorthernSpanking.com and with all the filming and traveling recently… it's been hard to really catch up on what is at some of my fave sites… so please check out Jenni Mack & Amy Hunter… in this update called "The Assignation", I'm not sure, but I think both girls have now stopped filming and appearing online, which is a great pity, so enjoy these new spanking nuggets as and when they appear at sites like this, unseen images until now!
The arrangement has been made for weeks. On this day they find themselves in the same hotel in the same city. Jenni is wearing her prettiest panties. Amy has brought her favorite paddle… so what will happen? These images give you a pretty good idea!!!
CLICK HERE FOR ALL THE LATEST UPDATES
****************************
Finally for today a "2 parter" is complete starring the lovely Sophie Parker… who I recommended to work for this site last year… here are the fruits of some of their labors as Sophie foolishly crosses the Guv!
Inmate Sophie Parker was ordered by the Governor to clean His office. She hates cleaning and she defied him and provoked him and when she squirted polish into his face, it was time for sterner measures. Over the desk she went and the Governor's hard hand and strap turned Sophie's bottom a fiery red. THEN the Governor lowers Sophie's knickers and grabs his leather implements, he straps Sophie's bare bottom soundly until she learns how to clean an office properly.
CLICK HERE FOR THE LATEST PRISON/REFORM PUNISHMENTS
*****************
That's it for now… more to come very soon, hope you all had a great weekend! 🙂