I still have that post to make that I promised you – letting you know about the movie shoots and our travels, but as we have been rather busy and would rather not sit down for hours going over the images in a hotel instead of exploring or enjoying each other's company… so that post will wait. I hope you understand. I'm not even telling you where I am at the moment, it's probably easier to do the post at the end of the trip… so in the meantime, check out these fine girl on girl spanking updates, they are all rather hot… and I will start with a very recent movie shoot that Sarah Gregory did with Chelsea Pfeiffer for MommaSpankings.com called "Inappropriate Viewing".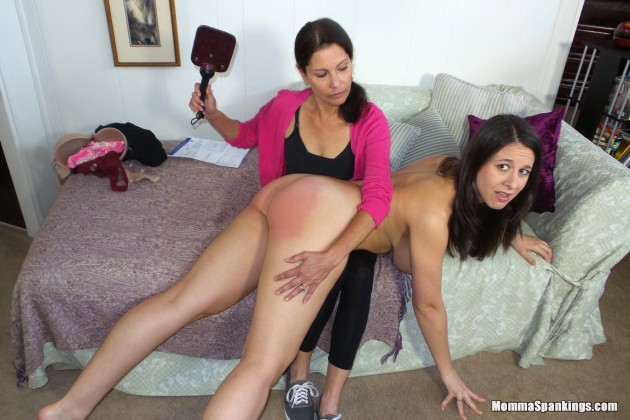 Mom is not happy to get a bill from the cable company for over $100 dollars. Sarah has been using mom's credit card to pay for pay per view female prison shows and movies. Mom is very upset and has her naughty daughter strip for a spanking and strapping. "Isn't this how they humiliate the woman in those shows, make them strip?" says mom.
See this full long play spanking movie HERE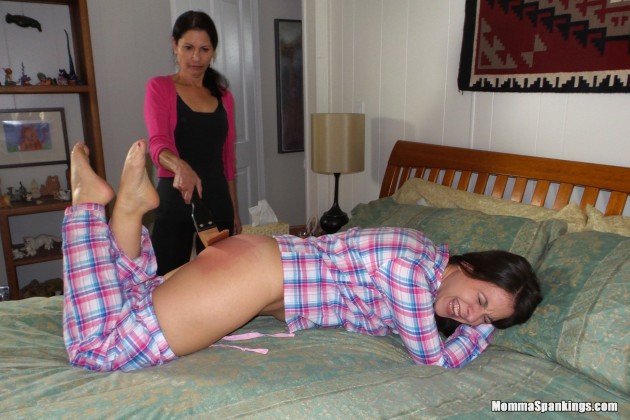 This film was inspired by the fact we both love watching shows such as Orange is the New Black and, more recently… Wentworth, a fantastic Australian show remake of the old "Prisoner Cell Block H" series from the late 70's. Wentworth is darker than "Orange" but both shows are gripping to watch and of course have overt sexual themes and violence and you really engage with the characters on both sides of the bars!
**************************************
Which kind of leads me onto the following new film from Bars and Stripes – with Lola Marie being the star of this particular prison style punishment…
After Lola was caught breaking  into the prison Prison Officer Paul Kennedy decided to give the little madam a sound spanking. When her bottom was spanked red and sore, Miss Zoe Page showed up and She told Lola to strip naked. After which she was strip searched thoroughly.
See MORE of this punishment spanking of Lola Marie HERE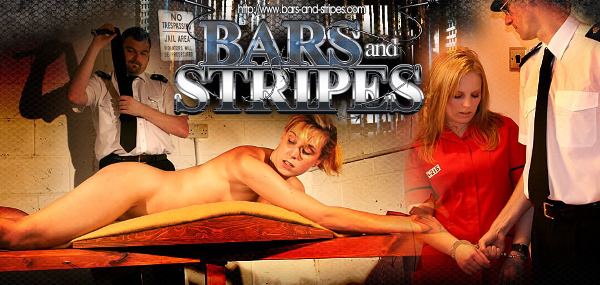 ************************
Rituals, hazing punishments and lesbianism are rife at the following Sorority… thankfully. This can only be involving someone like the delightfully pervy Veronica Ricci who stars in over half the episodes I counted… and this time she is opposite a fave of mine, Pheonix Askani (I love her name as well as seeing her spanking and getting spanked!) latest pictures taken from the long play film from Spanking Sorority Girls
Veronica & Phoenix mess around…
Veronica Ricci and Phoenix Askani are fooling around playfully when some spanking breaks out. They are battling over who should be the next sorority leader, and Veronica proves to me the more dominant pledge.
View the full film HERE or via the popular 5 site Clare Fonda Pass – giving you up to 5 sites for a fraction of the combined cost.

*****************************
Finally today… Britney spends time in the Principal's office… or rather – over the knee of her principal, Audrey. Images from the film taken at Punishedbrats.com
Brittney was sent to see Principal Audrey after being caught cheating on a test. She was stunned when she learned that her punishment was to be a bare bottom spanking. After a humiliating and painful bare bottom spanking, Brittney was subjected to several hard swats with the school paddle. She promised to never cheat again.
Click here to see this full film, full membership still only from $17!
***********************************
At AAA – the final conclusion to fantasy or reality is available to members today! It's quite a finale as Rosie gets a nasty wooden paddling (what she imagines for a second time) followed by what actually happened to her during her realtime punishment – an authentic and traditional over the panties 12 stroke caning that the purists might prefer! Definitely a "Fantasy or Reality" moment wake up call for Rosie! Reminder of the images of what is available there from today!
This is a schoolgirl discipline film with a difference. Rosie is waiting for her detention punishment & has no idea what it will be…so she imagines two scenarios: The first is erotic & about as far from reality as possible when she gets turned on imagining that she gets a "good girl" hand spanking & a riding crop used on her intimate parts (well, it was Rosie's weird fantasy punishment!). Then as she snaps out of that daydream, she fears that it is actually something far worse, & probably closer to what she is about to get… a hard, painful wooden paddling on her bare bottom. This she doesn't like at all & as she comes back to her present predicament of waiting for her punishment… in walks her teacher with a heavy cane who promises Rosie that she will feel 12 hard strokes which you will see is done in an authentic & traditional no nonsense "matter of fact" way! You'll see this punishment film develop from Rosie's strange daydreams & fears to what actually happens over the space of the 17 varied minutes!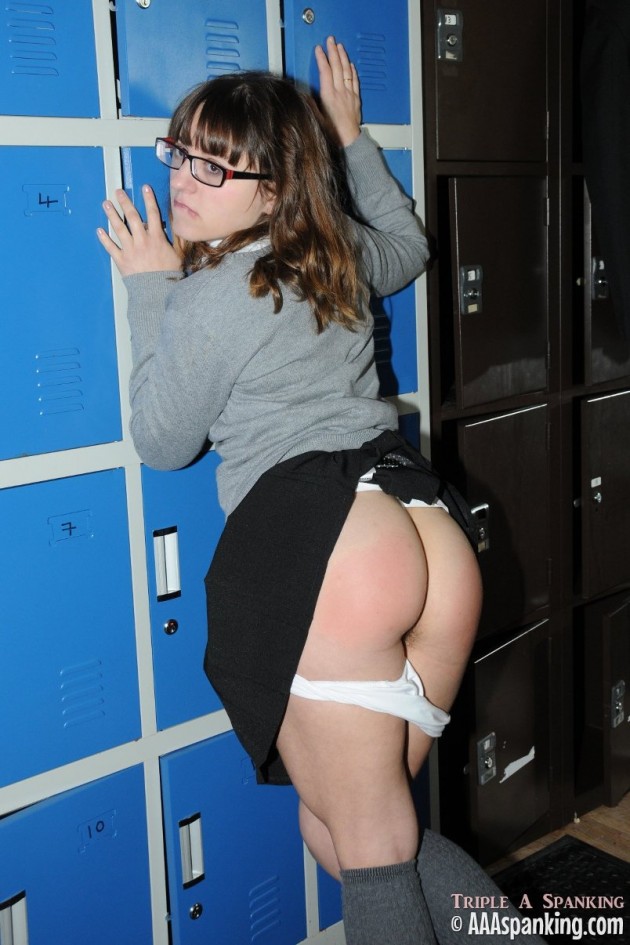 This film is also available as a one time download from the Clips Store HERE
*******************************