Following my post yesterday, it would appear that the model in question had not given up hassling said producer, but had instead started abusing him with multiple profanities. I have suggested that he forward all communications from now on to the Fetlife Support Admin – as at the very least I would see this as harassment along with threatening behavior. A few producers had already pre-emptively contacted me after seeing my post so I have shared the info on who she is – as I said, it is up to them if they want to employ her (if at all), maybe they will and good luck to them… I am just pointing out this behavior to one producer that I know and find it unacceptable (my opinion).
I'd have left it alone but when she wrote back saying "Do you know who you're messing with?" and "Don't fuck with me!" to him, then I couldn't leave it alone, could I? I hate those tired old clichés!
I'd much rather write about spankings and girls bottoms being tanned for better reasons, so let's do that and due to my extensive travels I had forgotten to check out Greg's excellent follow up from Charlotte Webb's glorious ass smacking in this series at BunBeatingFun.com where the last full video ended with the model's agent arriving and going crazy over the treatment of her useless girl. We've seen this before, haven't we? & it didn't end well for that agent… guess what, Nikki Brooks… the latest sassy modeling agent is going the same way… and how! Like her useless booking, she has an ass to die for and this spanking , like the last, is as good as it gets!
Charlotte Webb gets a much deserved spanking (last time)
Nikki Brooks demands to know "what the fuck" (her potty mouth verbage) is going on?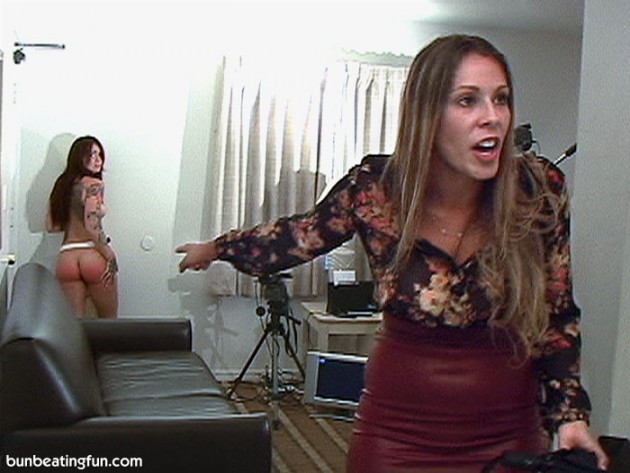 Time to get rid of the girl and deal with this agent these guys only know too well! Nikki is an unscrupulous agent who saw fit to send an unprepared model the way of "Red Hot Video" (trading as Bun Beating Fun). Needless to say, they made their displeasure felt… where it would do the most good! Stand by for some images of Nikki's reddened sore butt – this is a great film follow up!
Go on… get out! & send us girls who KNOW how to behave!!!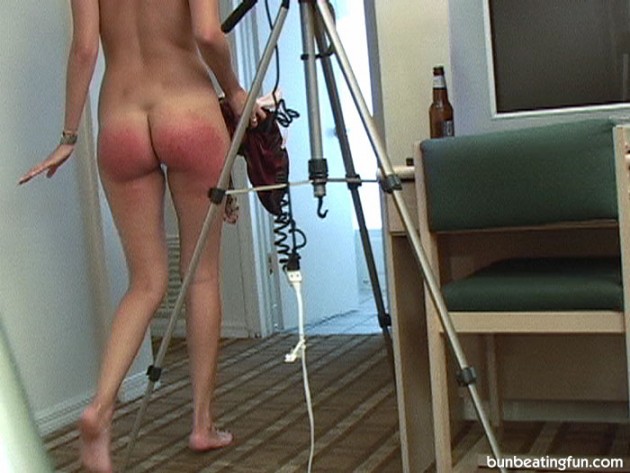 Check out the FREE Clip of Nikki & the other girls like Charlotte (on her books) HERE

********************************
There's a fab series at NorthernSpanking.com with Amelia Jane Rutherford & Michael Stamp called "Come here!" – I didn't know that this worked so easily with Amelia! (*makes mental note for next time)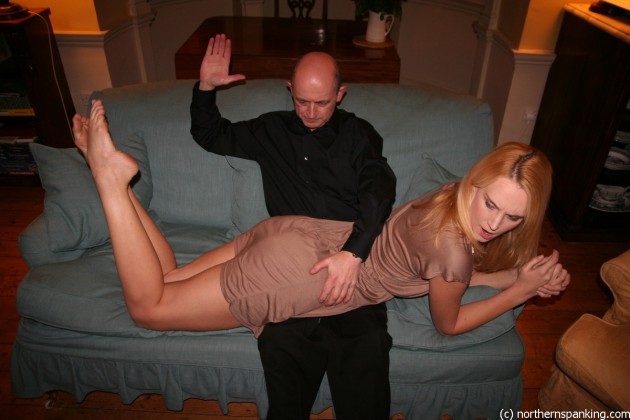 When he beckons her to come sit by him, the last thing Amelia is expecting is an OTK discussion of her spending habits but that is exactly what she gets! What she also gets is stripped and leathered with his well used and well worn in tawse.
For one of the best archives of Amelia Jane Rutherford (Spanking) Collections CLICK HERE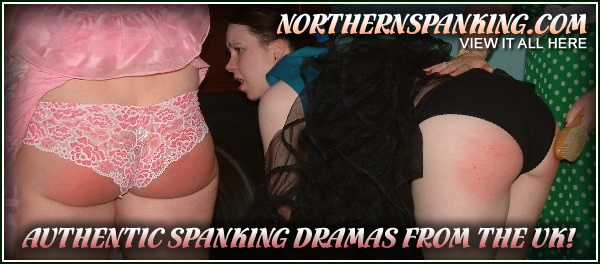 **********************************
With all the catch ups I had been doing, I'm not sure If I had chance to show you new girl Lily at SpankedSweeties.com – in case I didn't, you cab bow see this interesting film of them both role playing what happens if you bump into Lily at one of LA's best known dungeons! This role play is on top of other introductory spankings already up as Lily explains who she is and how she got into spanking – the usual interesting formula that works so well at this site! Check her out with Snow mercy providing all the ouchie entertainment with her hand and some choice implements!
There are more M/F  spankings at this site too… Lily is appearing in one with "daddy" in the very latest video release… can't wait for a preview? Check it out HERE
********************
I also wanted to remind you about this old film, it was pretty hot, I had just finished watching it as a distraction… so go check out what happens to Alexis Grace when she is caught stealing! (Yes, it involves humiliation and spankings, how did you guess?) Video and images taken from SpankedCallgirls.com
Alexis Grace and Brandi are waiting for their trick Logan, when Alexis decides to steal his wallet. When he returns, Brandi tells on Alexis and suggests they gang up and spank the tall beauty. They do it hard with hand and hairbrush, otk and in the diaper position. Alexis learns her lesson… and the money, forced to watch Brandi earn her share of the money instead! HOT!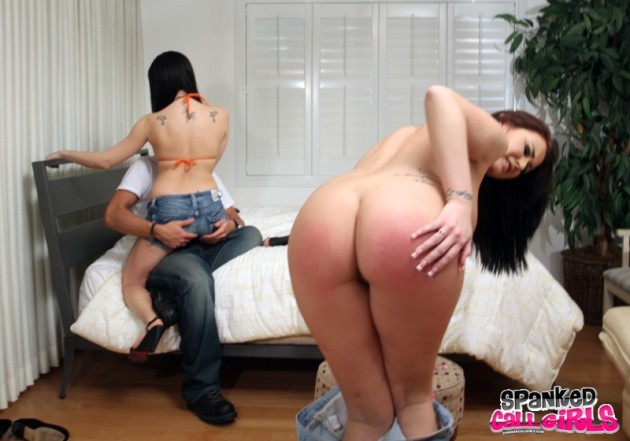 Callgirls & naughty young ladies who should know better get what's coming to them HERE
These 2 sites are part of the hugely popular 5 site Clare Fonda Pass – see why (below)

************************************
Stay tuned for tomorrow's awesome post as I cover "Tears & Pantyhose"
Images below should give you an idea of what is to come!
*******************