I know this is a spanking blog, but it is my PERSONAL blog & so you have to put up with my mini rants from time to time… in case you want to avoid this, just go to the SPANKING STARTS HERE in bold further down the page. Want to know a little more about how I feel & lean politically? Read on, then enjoy some kick ass girl on girl spanking afterward!
It's just a week to go and the General Election in the UK takes place on May 7th to decide who will run the country for up to 5 years. I doubt Americans are even remotely aware there is an election happening but I would like to think you are! Anyway, what concerns me is that this one is like no other as it is promising to rip apart the union of the UK. This is approx 7 months after the Scots narrowly avoided voting for outright independence by 55% to 45%. This is politics in simple terms so my American friends can understand the dilemma now facing the (un)United Kingdom:
No party in the UK will gain overall control (again) due mainly to our mistrust and hatred for the political classes after various scandals during this time of Austerity ever since the Crash of 2007.
3 major things will decide who gets in. 1. Scotland 2. Scotland & 3. Scotland. The Scottish electorate are tiny in comparison to that of the rest of the UK but they have 59 seats up for grabs. At the last Election the Scottish Nationalists (SNP) gained just 6, Labour have always traditionally been the big party in Scotland and got something like 43 & the Liberal Democrats (Lib Dems) about 9 or 10 whilst the hated Scottish Tories (the Conservative Party and largest party in the UK) got just one – & the running joke is that Scotland have more Pandas than Tory Members of Parliament (MPs) – Yup, there are 2 pandas in Edinburgh zoo (I think). Scotland has always been traditionally far more left wing but this time it will most probably be a near wipeout by the nationalists who stand to pick up nearly or all 59 seats. Basically it could cause a massive divide in the UK between Scots & English… worse case scenario, of course! They can vote on English matters but the English have no rights to determine many Scottish policies devolved to them over the years… and until now, I didn't give 2 hoots as I thought it only fair. But I wouldn't abide a minority electorate who have this much control over an entire union and I think Labour also know that so this is all conjecture. But it's a possibility.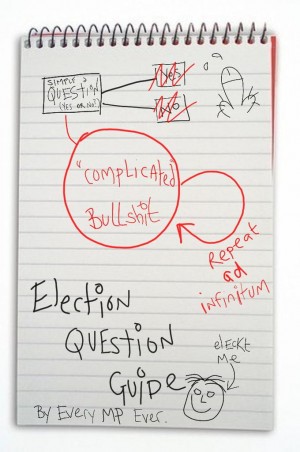 Doesn't sound a lot out of 650 up for grabs in the UK? But it is… no party will come anywhere close to 326 needed… it is more than enough to stop the coalition of the last government of the Conservatives & Lib Dems forming another alliance. I must admit it wasn't as uneasy as most thought and they got business done and I think the Lib Dems genuinely made the right wing Tories think twice about some harsh cuts meaning some of the things proposed were never as severe, thankfully… but we, as a nation, had to make cuts and had done it as best as we could. One only has to look to Europe to see how Greece, Spain and Italy have suffered.
What will happen if the 2 minority parties of Labour & the SNP (who will probably take all their seats in Scotland) get in? That is the question. There are so many horrendous left wing agendas plus a Scotland first mentality that the SNP will try to bring to the table, they won't support the decision making unless it has the interest of them first. However, to be fair: Nicola Sturgeon, their leader, is now saying this won't be the case (it probably won't as this is big politics and things change for whoever actually walks in at No. 10 Downing Street on Friday week). This from a party that WANTS the break up of the UK and still craves independence! What a fucking mess! I could go on and on so I won't… but needless to say what it has done is galvanize the lethargic English into demanding less London-centric politics, like the Scots already have… I am from the south west of England… we suffer more than most as it is rural, always suffered with disinvestment and poor infrastructure and feel forgotten until summer as the rest of the country remember it's the beautiful bit with great beaches for rich south easterners to come and live in their second homes for 2 weeks of the year and piss off again leaving the place empty while locals on lower than average wages try to find accommodation that is higher in price than the rest of the country.
Enough is enough… I am still undecided, I want to write NONE OF THE ABOVE on my ballot paper… will I have the nerve to do that? I doubt it, but I am angry and had to get this rant out. I also know many English will be angry and won't take any shit from unfair politics from 2 minority parties who will ruin the economy, jobs and livelihoods of those working hard already. God help how I feel by next Friday! I will probably lose my house due to increasing mortgage interest rate rises if they went crazy and borrowed beyond their means… and as I know the interest rates will sky rocket if there is some half hearted left wing coalition – I foresee another election within a year if this happens as even Labour won't stand by and watch ineffectual government – stand by for several votes of no confidence!
We should have had proportional representation after all… it feels like it now *sigh* (and yes, I know it's a linchpin of the Lib Dems) & that has always been my reason I was weary to vote for them each time in the past as I don't believe it brings stable government but England is essentially center (leaning to the right) – interesting times are indeed ahead! Who knows… maybe the Conservative Party, as the largest minority party will try to go it alone and hope that enough remaining Lib Dems and some Labour and independents will help them vote through policy enough each time to keep the country stable and running – it's all about confidence on the World Stage – I shall just have to hope common sense prevails!
I think this rant had something to do with me consuming far too much of this…


& I can definitely recommend this lovely wine – again… & again! *hic*
SPANKING STARTS HERE
Talking of Politics… here's an uneasy coalition partnership that went sour when Clare Fonda's client accused both Veronica Ricci (playing callgirl Audrey Tate) and "Brit" Leia Ann Woods both "Ghetto" with various spanking marks on their bottoms. Both girls squabble and bitch which annoys Clare even more so she gives them both a spanking and then finds them work for guys that like girls with sore bottoms! Taken from the archives of SpankedCallgirls.com – I loved this, one of the fun films I watched just before this blog post… these style films get made at Shadowlane every year… a great location to film!
CLICK HERE TO VIEW ALL THE SPANKED CALLGIRL UPDATES
This site is massive in its own right but as part of the 5 site Clare Fonda Pass it compliments and adds real quality to something HUGE and all for a fraction of 5 sites combined – be sure to have enough hard drive space!!!


Moving away from politics at last, let's escape with gorgeous Amber Dawn xxx as she plays with the beautiful Dolly Leigh. I just finished watching their first film together and there is promise of so much more… Dolly has appeared at fetish sites and is a stunning slutty "girl next door" I wish I had grown up next to. I'd trample all over California's vineyards to get to film her… she is snuggled up in the Bay Area… Amber shows us what she does to naughty girls that should look after their bodies when they should be considering their diet… I have a teaser trailer and then the images from this film (original film is HD720).
[jwplayer mediaid="40509″]
The full film has Dolly (below) stripped and spanked on her bare bottom for the very first time. I promise you won't want to miss this – it's so damned hot!!!
CLICK HERE TO SEE ALL OF AMBER'S LATEST VIDEOS

Spank Amber (aka) Amber Dawn xxx
Dolly Leigh has made several GIFs of herself in various naughty poses from vids she makes… I hope you see the attraction of her and where you may find MORE of her (below)
Dolly's Tumblr Style Site – Dolly's Twitter Account

Another trip down Memory Lane with Zoe Page & Jessica Jensen as 2 of the hottest girl guides I've seen together, don't you agree? Zoe was so mean and spiteful and got her wicked way with Jessica… as you'll see below at AAAspanking.com
Zoe Page was a hopeless girl guide, she never put in the effort with earning badges. Her latest task was to make a decent sandwich but she was totally clueless & asked her fellow guide, gorgeous Jessica Jensen (voted best new UK spankee 2012), who she knew had a "thing" for her, to help out. However, when Jessica laughed at Zoe's attempts to make a sandwich the darker side of Miss Page appeared as she turned on a smirking Jessica & started to spank the bewildered girl. Jessica tried to please Zoe since she secretly wanted more from her domineering friend so she allowed her to spank, paddle & use a crop on her bare bottom leading to some naughty pussy play. Seeing Jessica masturbate her juicy minnie turned Zoe on, but only to cause some more discomfort to poor Jessica for her own wicked amusement! See how a besotted impressionable young lady would try almost anything to please Zoe in this very naughty girl guide spanking fantasy adventure!


A new lady, Victoria, spanked for the 1st time at SpankingSarah.com
Victoria is absolutely new to the spanking scene, she has never been spanked yet she came along to see me. Well, she soon found out just what she was into. We had quite a chat first, I think you will find it very interesting, but then I got down to the serious stuff. I put her over my knees and spanked her first on her panties but these soon had to come down. She then took a famous Sarah Stern spanking and believe me, these do hurt the bottom. Now what did she think to it? Well take a look at the film and find out.
See this new video update and many more first time girl spankings HERE


Yay! That's it… you survived the rant and I hope I got you some great Girl/Girl Spankings today… one final reminder if you WANT to get The LOWEST Price available for what is promising to be one of the BIGGEST Spanking parties ever held in America – and it's an inaugural 1st Lone Star Spanking Party – I feel privileged to be a part of it… then get your REGISTRATION IN ASAP! After today – prices will go up $10 across the board and of course extra hotel rooms are being reserved so we can all be close together and do what spankos do…. I have been told that this hotel is super excited to host their first event and it could be a real cool kink friendly venue near Downtown Houston!
REGISTER HERE – & check out the SCHEDULE of what is happening each day at the Party!