I'm still waiting for a few images as we are updating the Houston Lone Star Spanking Party website and have just announced exciting plans for next year as it is at a bigger and better venue (perfect for those flying into Houston's IAH George Bush Intl as it's on JFK Bvd which is the main exit road to Houston's infamous Beltway 8 which circles this great city – but this will be revealed soon along with much more that is being planned (now that we all know the people of Houston/Texas want this and made hosting the 1st Lone Star event such a success for an inaugural large national party… Those who missed it sure missed a treat 🙂 – It's exciting times for the Lone Star State – being lucky to have 2 parties located inside its (large) borders… anyway, I will bring you news behind the scenes including some filming we did there for the various websites with some awesome new girls. But today, I want to bring you up to date with a few choice websites I like and trust that you will too! These are pretty much all their latest updates in this "industry news" showcaser:
New girl Mya shows us exactly what naughty, pouty, bratty models shouldn't do when taking on an assignment for Florida's Red Hot Video Production Company – aka "Mystery Spankers" Greg & Rick from BunBeatingFun.com – whoops!
Model Name: Mya
Age: 29
Occupation: Glamour Model
Offense: Her mouth ran up a tab that her sweet ass couldn't pay, except that it did… in spades.
Check out the trailer clip and some images of Mya's punishment (below)
[jwplayer mediaid="41197″]
Seems that Mya here got a little too greedy for her own good and Wooo-Weee! You should have seen how she hollered and carried on once our man got her bottom a-bouncing and a-jiggling!
See this great spanking movie in addition to all the other hot brats getting hard OTK punishments from the mystery men who do not put up with tantrums, divas, poor behavior and anything else not becoming a good model girl! CLICK HERE


The next update is one I missed whilst helping to host the spanking party and it's rather good for 2 reasons… Alex Reynolds & Maddy Marks. Bonus points are that it is one of the latest films from SarahGregorySpanking.com and it was my first time I had seen Alex switch – and she is rather good and spanked Maddy hard with her hands, hairbrush and a slipper that she managed to find (slippering is rare and perhaps Paul Kennedy's influence, either way, I approve!) – Sarah and I were on cameras for this and it's available in kick ass HD1080, naturally… which we filmed when we were all in Vegas earlier this year. Seeing this again brought back some fond memories! It's a "typical" Vegas hotel plot too… which I quite liked 🙂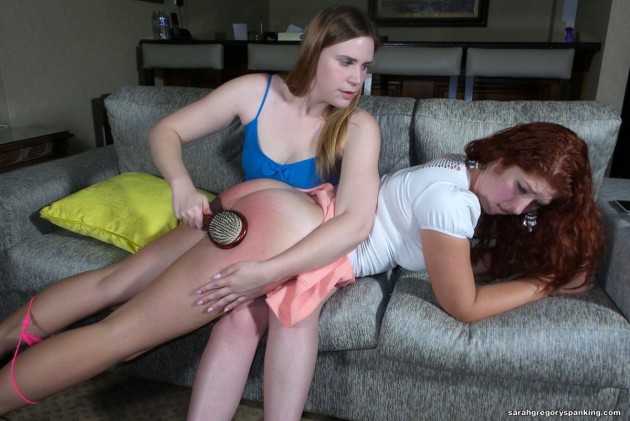 Spanked for Stealing – I took the screen grab images since the quality was that good along with a free video clip I have made (they are reduced in resolution but still great quality to view here) – members get to see full size images, screen grabs and HD1080 quality playback in MP4 or Wmv.
Maddy and Alex are best friends and vacationing in Vegas together. Alex can't find the money she put in the safe. Maddy is anxiously waiting for Alex as they have plans to meet friends in the casino. Alex suspects Maddy has taken the money and confronts her. Maddy tries to lie and Alex hears the money rustling beneath Maddy's short skirt. After finding the money she spanks her friend to teach her a lesson about stealing and honesty.
[jwplayer mediaid="41214″]

This site is also part of the Sarah Gregory Pass giving access to 2 sites for LESS!


I have another stunning girl/girl punishment update with the return of Dani Daniels spanking Melanie Taylor at FirmHandSpanking.com – I may have missed showcasing the first film on my blogs as I was away and busy (remember?) However, you can see the continuation of this sexy sorority series here below… and then view all the latest free clips on the tour pages and decide for yourselves the current excellent variety that is showing at this site at the moment!
Melanie Taylor's bare bottom bounces from a revenge spanking by Dani Daniels: Sexting Sorority Sisters boyfriends deserves a good spanking, and college hottie, Melanie Taylor, knows Dani won't go easy on her jiggling bare bottom!
Check out all the latest free clip previews including these sexy girls HERE


Next up is a no nonsense spanking with a flip flop on pretty Chloe's bare bottom as she tried to go down to the beach while still grounded! Oops… if she wants to go down and try to sneak out now she'll have obvious red bare bottom spanking marks which are no doubt a great deterrent! This is out now to download from BiSpanking.com – it's part of a 4 site deal – join any of these core specialist RSN sites listed and get access to the others for free in that network! Details of other sites are included below the images and clip I have exclusively for you.
This site uses 2 angles, members get to see the bare bottom angle too (not shown here)
[jwplayer mediaid="41244″]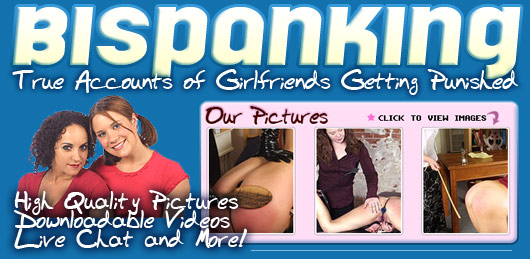 Other RSN sites included in this pass are:
Spanking Teen Jessica – Spanking Teen Brandi – Spanking Bailey
or access 8 sites in this network with the Real Spankings Pass


Finally… from my good friends at Northern Spanking – some first show images from their delightful new girl called Dorothy Burnett in her first ever spanking on film!
Below is what Paul & Alex have to say about their latest girl…
We have another brand new spanking model to introduce to you today! This is Dorothy Burnett in her very first spanking shoot. In fact, she got her first proper spanking on film for us. Dorothy is petite, adorable and very spunky. We will definitely be working with her more in future. Today, Dorothy is a young girl who has had enough, packed up her suitcase and run away from home. She quickly finds that living on her own is a lot of hassle, though. She is eager to accept Mr Kennedy's rather forceful offer to help her out, and he leads… well, drags her back to his place.

When she gets there, though, she discovers that an object lesson in the dangers of being unsupervised awaits her, as Mr Kennedy turns her over his lap, pinning her legs in place so she has no chance of getting away while he smacks her bottom, hard. Dorothy isn't sure if this is a warning for what could happen, or what she was warned about, but she certainly learns a lesson about not running off, either way. It gets especially driven home when Mr Kennedy straps her tiny bottom harshly. Dorothy will be heading straight home and following her parents instructions from now on… that is, once her dress is untied from the chair!
See more of new girl Dorothy HERE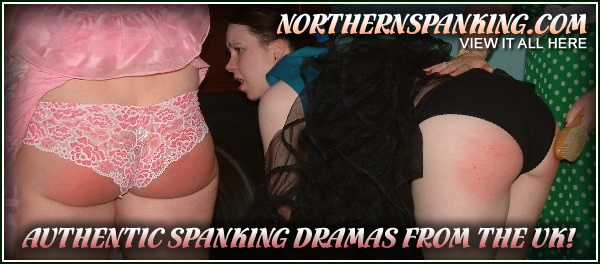 This spanking news update was brought to you in partnership with
The Lard Information Council of Great Britain