Sorry for the slight absence on here… however, I have a brand new film update news release from AAA Spanking today which was a special film co produced last year with Sarah Gregory. It was one of those videos that reflects the fun and passion that we have at the various national spanking parties in America. This was filmed at last year's Crimson Moon Party in Chicago – I have vivid memories of that time as the first night after my arrival I was admitted to an ER with a severe asthma attack… the first I had in about 30 years. Not to waffle on, it was a bit of a shock at the time and obviously impacted my stay with Sarah and friends in the US at that time – (but a HUGE "thank you" to the great people of the hospital I was treated at) – I had so been looking forward to CM as it is one of the smaller but more party fun friendly parties making it one I now don't want to miss (saying that, I missed this year's as I was in the UK at the time, grrr), but I was back filming and playing with other party goers within a day at last year's summer event and we made this fun but hard hitting film, it's is kind of in two parts and is about 25 minutes long in total.
This was the first time I had met Angel Lee… she is an amazing young lady and apart from playing in private and us all having spanko fun that we get up to at these events, she also filmed a few vids for Sarah and I… this was one of those great little films and kind of touches on the subject on non consensual play to start with… and then a sort of revenge spanking from myself where Sarah gets to watch Angel get a whacking for being mean to her. It was all done "tongue in cheek" with a lot of self deprecating references incl. Sarah getting all haughty and sniffy when she was starting to mark and claim that she was "Sarah Gregory and can't be marked on her bare bottom because she has a film shoot the next day" – Oh Sarah… none of us fall for that gag anymore, he he!
So here are some screen grabs and I have cut 2 scenes that should play in your browser taken from the long play video!
"I'm Sarah Gregory" – starring Sarah & Angel Lee
Sarah and Angel were playing at a spanking party. Angel was giving Sarah a nice sensual spanking and Sarah thought that was all it was. All of a sudden Angel started to spank her a little harder than planned. She was sick of hearing Sarah say, "Don't mark me, I have a shoot." People pretty much knew that as the "Sarah Gregory saying." What Angel didn't know was that Sarah's boyfriend, John, would be back soon. When he walked in on Sarah upset about being spanked harder than she wanted he was not too happy with Angel so he gave her a taste of her own medicine.
Check out the 1st of 2 clips – this is Angel spanking Sarah more than she wanted!
[jwplayer mediaid="42260″]
Then it's Angel's turn to see how she likes being spanked beyond her playful limit – effectively punishing her for what she did to Sarah!
Lots more spanking implements were used on Angel's bare, sore behind including this leather strap which wasn't very pleasant for her as you might discover watching this new film either as a member of AAAspanking.com – or in full HD right now from the Clips Store…
Check out the 2nd movie clip showing Angel getting a revenge spanking/paddling (below)
[jwplayer mediaid="42259″]

I had also forgotten to update you on the last POV Spanking clip that was released a few days back… sorry. It is rather good, it stars Adriana Evans as a stripper and we get to see up close and personal the sort of extra service we, the POV viewer had requested, to be able to spank and let her tease us in private… there are some images and a free clip too (as I know the free clips at the Clips stores are not always very good, perhaps this will help show you more of what it is about!)
Hot sexy stripper, Adriana Evans, has agreed to spend a little time with you in the 's hotel room. With teh price agreed, this is no ordinary stripping session, she won't let you fuck her but that's not what you want. It's been so long since you've spanked such a hot naughty minx that she's perfect for your needs. You are so hard with excitement, she teases you to start with, showing you what you can't have, getting up so close you can smell her female scent wafting in your face. She knows how to get her customers hooked alright! You both agreed to spank her,, you can't pull down that thong but her scent and those tight firm globes are all you want, you can't wait to paw, grab and caress them… assessing how they'll feel under that first smack! Then you do it, lightly at first, to test her… she's twerking and still grinding that ass in your face, OMG, you can't hold out any longer and start to spank her more… enjoying how she reacts, encouraging you to do it harder and you do. You can see her cheeks starting to turn a beautiful red, she's done this before and she likes it too! No wonder she agreed to your request! This is a hot close up in your face spanking of a very naughty temptress… go on, imagine you are spanking Adriana that close to you, you know you want to! She leaves the room after your session so you can relive the moment and finish off that hard trouser arousal in your pants!
[jwplayer mediaid="42274″]
For the full archive of videos – CLICK HERE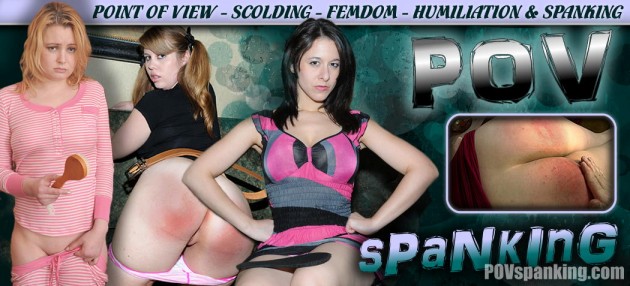 Check this out… you'll be seeing a whole lot more of this email service.
I have signed up and will probably be using it rather than my Gmail accounts!
(thanks to the likes of Google & Yahoo etc reading your emails & advertising to you!)
A modern, robust, fast web-mail client with user-friendly encryption & privacy feature
So who are we?
We are YOU, the people of our nation who have been hijacked and spied on by our very own government. We decided to change the game and eliminate the threat of big corporation data mining.
Fact: Many free or low cost email solutions are fronts for the marketing of their providers. That is how they can afford to provide you a free service. They scan and index your emails looking for ways to target you with marketing.
Our solution doesn't need to do this. We protect your privacy because our system is not open to being scanned. No one needs to know what you are writing, or based on what you receive, what you might be interested in purchasing.
This is YOUR life, and you deserve the ability to take your power back. Let Hide My Email Account help you.