Another update post: No waffle… so let's review 2 different sites you might want to check out! The first is Sarah Gregory Spanking and she has a great new film with Dodgy Dave, who is the uncle of bratty niece, Rosie Ann… who really plays up in her cute pajamas. It took a lot to get Dave riled, but when he was… poor Rosie's bare bottom took the brunt of his frustrations with a good hard sound spanking (see below).
Annoying Rosie – with Rosie Ann & Dodgy Dave
Rosie is spending the weekend with her Uncle. He has been nothing but nice to her and she has been a real brat. When he is trying to read she just keeps pushing his buttons until he snaps and gives his naughty bratty niece a bare bottom hand and hairbrush spanking she won't soon forget.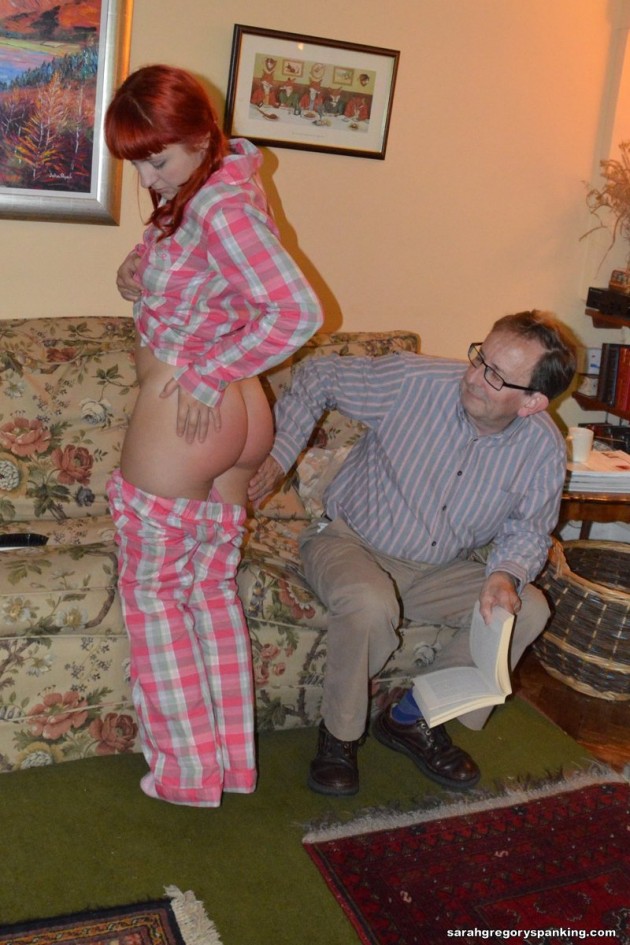 See MORE of many fine punishment films like this from SarahGregorySpanking.com



Here's someone I thought I'd never see spanked again… seems they unearthed the footage of Xela Chaste's further punishments (at last!) from renowned prison punishment site Bars and Stripes in this week's excellent new HD film update! I guess it was worth the wait!
Xela's Solitary (Day 3)
This is the third day inmate Xela spends in solitary and every day she gets a sore bottom. This time it is prison officer Page who tawses her bottom soundly with the stinging two tailed implement.
below are some actual screengrabs from this film: