The 1st of the 2 new film updates from the Sarah Gregory Pass (which is a better value double pass that comprises 2 of Sarah's primary sites) is available from Sarah Gregory Spanking and stars legendary Amelia Jane Rutherford in a great outdoor spanking film where she gets a hard OTK punishment… this was the film shoot that she later admitted she hadn't been whacked like that day for any film company for some time… Sarah was glad that she could oblige!
Garden Thief Amelia – from Sarah Gregory Spanking
Amelia has snuck into her neighbor, John's, garden to steal some of his prized flowers. As she is picking them he comes upon her and scolds her. When a scolding isn't good enough, he takes this naughty thief over his knee for a spanking over her dress and then on the bare bottom.
Check out the FREE Clip (below) from this latest film
[jwplayer mediaid="42687″]
The FULL HD film can be viewed HERE

Next up, from MommaSpankings.com is a hard tale of a severe tearful punishment by Miss Chris… playing Mom of Adriana Evans… this video contains some good hard spanking scenes, humiliation and a brat getting a mouth soaping AND a diapering! There are plenty of images for you to check out including a great long play vid clip too!
I don't want to go to School – by MommaSpankings.com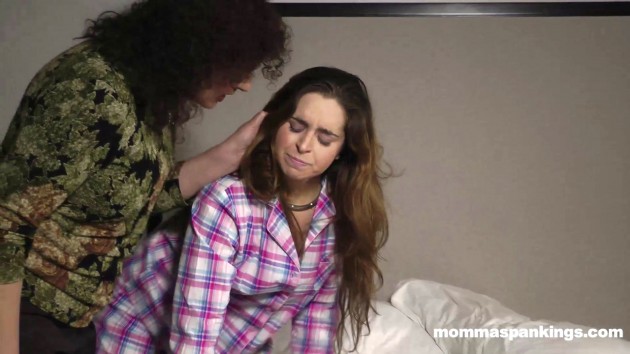 Adriana plays the defiant daughter who doesn't want to go to school. Adriana is a real brat, talking back to the point where she not only earns herself a spanking, but also a mouth soaping. Mom deals with her naughty daughter by spanking her bare bottom with hand and hairbrush. When Adriana still doesn't learn after tons of punishments, mom puts her in a diaper. If she is going to act like a child, she will be treated like one.
See a special FREE preview clip (below) of Adriana's painful, embarrassing punishment
[jwplayer mediaid="42685″]
Click HERE to watch the FULL HD1080 movie




Don't forget, part 3 of this multi site update feature coming soon!