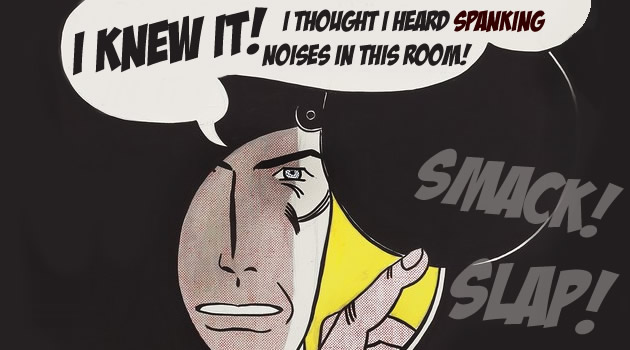 It's okay.. see? I'm back! However, after the last spanking party (which I just wrote about) all I am hearing are spanking noises in my head… I find it difficult to sleep! It'll pass… I just have to catch up on the many spanking updates I will inform you about! I'm biased, naturally, when it comes to Sarah Gregory, but her latest film release alongside Miss Chris at MommaSpankings.com is a perfect Mommy/Daughter bedtime punishment film that has the right amount of scolding, oh so cute pajamas, and a wonderful spanked bare bottom with real tears as a final release of emotion. Check it out – I have images and a free clip for y'all! It also happens to be one of the films Sarah had just made last week and she edited this one herself in double quick time… she loved this so much, it got inside her head (hence the real tears) and she wanted to share this with her members. She also looks fricking HOT!!!
Naughty, Sorry & Spanked – starring Sarah Gregory & Miss Chris
Little Sarah has just been an all around bad girl. She has been playing with her food at the table, wondered off at the playground, and been a real brat. Mommy has told her to go to her room and wait for a spanking. Sarah is pouty and upset. Mommy spanks Sarah until she is a very sorry and sobbing little girl. Mommy knows Sarah won't be sorry until she sees real tears.
Check out the free Clip (below)
[jwplayer mediaid="43044″]
The website has just had a minor upgrade with playable HTML5 clips on the main tour pages (like the one above) accessible on any device. This will be rolled out as an option INSIDE the members area too for full films and she is currently working on that which will make the site far more appealing to mobile users or those who want to stream content only! You can see MORE HERE


There is a new debut girl at SarahGregorySpanking.com and she was one of the surprise finds at this year's Fetishcon. Her name is Zooey Zara (1st name pronounced Zo-eee). She is a genuine BDSM lifestyle player and somewhat of a painslut – "Yay!" we all yelled at the time. Johnny Lake was rooming with us and he helped out with some filming which we did just on the last day (models there don't want to be marked until the end) that's if they do BDSM, extreme rigging … or in this case, "Spankings, Straps…. and STICKS!" Zooey stood at just over 6 feet tall so Johnny is of similar height… not that she remained upright for long! She took a hell of a strapping and caning, as you'll discover in the images and clip to follow. Rest assured she will be appearing again in Sarah's group of sites (most probably the one she had to take control of & run with her business, no thanks to ATVOD… I think you know which one that will be, right?) – However, we shall see. For now, enjoy stunning new girl Zooey Zara as an incompetent secretary getting a severe whacking from her hard pressed boss Johnny Lake.
A full set of Stills & screen grabs (all images here reduced in size) are available with the vid
Slacking Secretary Thrashed – starring Zooey Zara & Johnny Lake
Meet secretary Zooey. She has been slacking and not doing her job. Mr. Lake is very upset with her and calls her into his office for some "talking to." This includes a HARD spanking and caning to teach this naughty secretary a hard lesson in work ethic.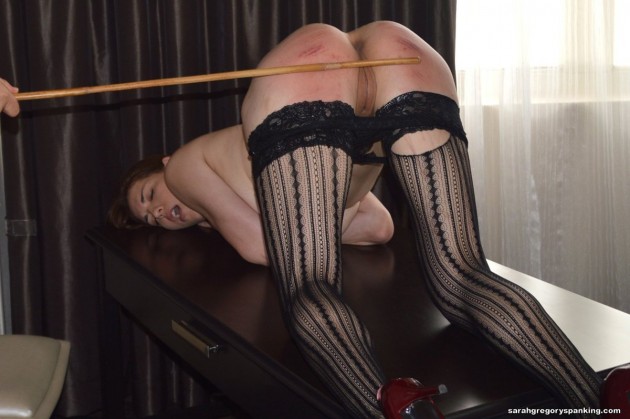 See the clip below… the full length video is AWESOME!!!
[jwplayer mediaid="43045″]
Sarah's signature site has also been upgraded on the tour pages so do go check it out, there are lots of free to play streaming clips viewable on any device on her tour pages – See MORE Here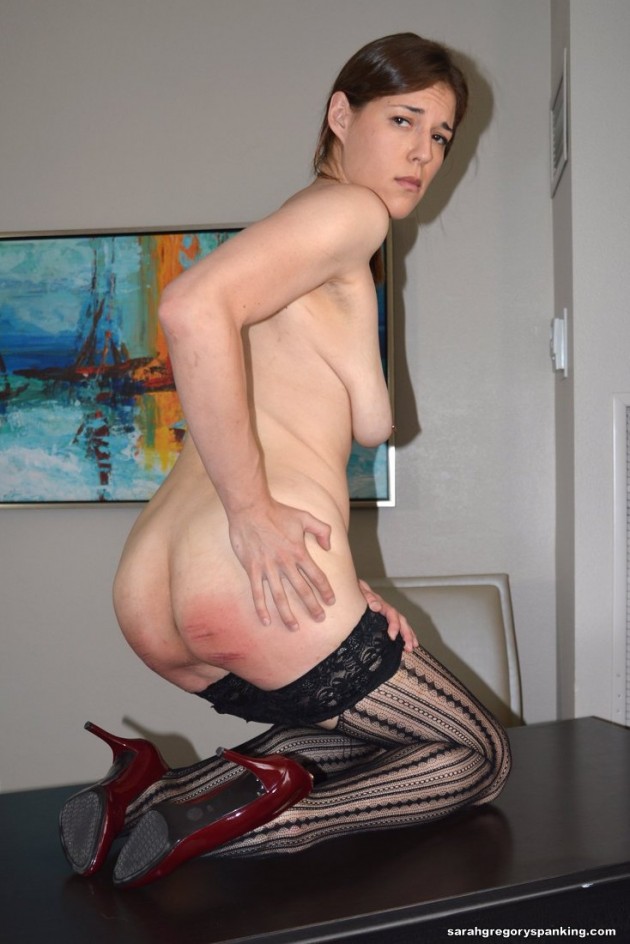 Or visit BOTH sites for less with one set of codes for your convenience (see below)


That's it for now… I *WILL* be back later (promise) – In the meantime why not check out the Clips Stores below that contain all the latest releases and a VAST library of content, choose the films you want to download and also check out Sarah's FetishPlay Store … providing customs and other things away from spanking that you might be interested in!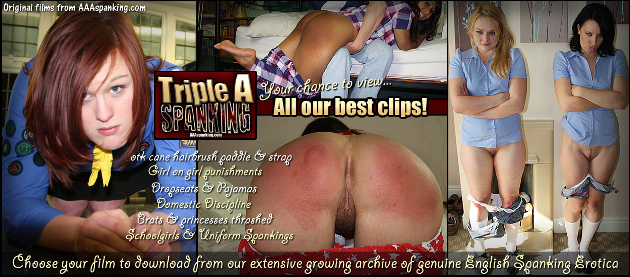 AAA & POV have also just opened new stores at SpankingLibrary.com – providing better and longer freeview clips although the playback is in Flash and the quality reduced, the actual films are usually HD1080 or HD720 – these will be updated on a daily basis from now on… check out the urls below and see for yourself (POV has only just started uploading films and is the newest store featured there!)
AAA Spanking Library – POV Spanking Library


Okay, I better go to bed now… the "slap smack whack" noises are calling me!