Hi there… here's a selection of some excellent girl on girl spanking action that I thought you wouldn't mind seeing! These are not all new material but they are NEW to this blog. I hope you like what I have for you today!
Here's a site I should feature a lot more of…. so to celebrate Chelsea Pfeiffer's first appearance at AAA this week, let's look at a classic spanking film I adored with the very hot Karina. This is taken from GoodSpanking.com – the only other place I saw this hot (porn) star getting spanked was at Firm Hand Spanking but check this out! Chelsea's series of films with her were awesome!
Pay the Piper – Featuring Karina with Chelsea
This is what Chelsea had to say about Karina: I was excited to hear about how Karina's cousin, from a small village in the old country, liked her visit to L.A. When I heard that the girl hadn't been exposed to any of the great museums, gardens or other wonderful aspects of our city's culture, but instead treated to nightly clubbing, drinking and so forth, I decided to take Karina to task right then and there! Still that wasn't the end of Karina's mischief. You'd think a grown woman would know better.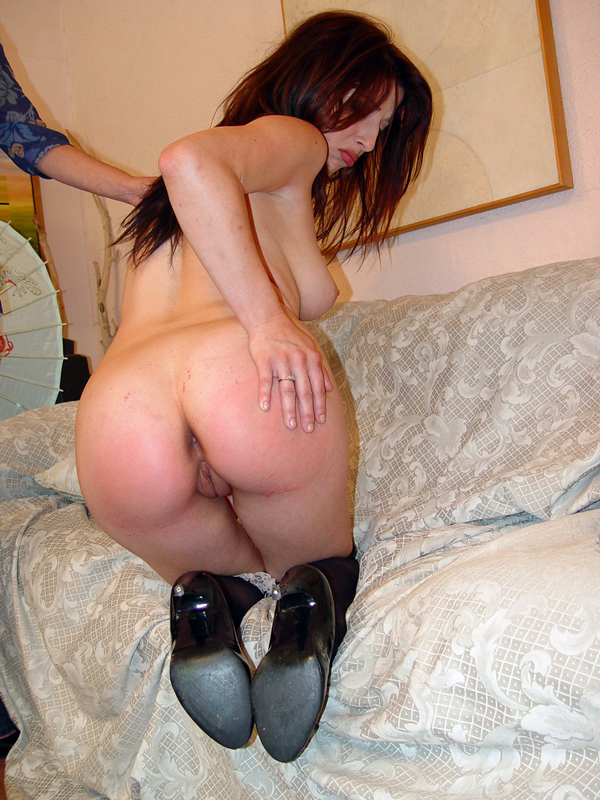 Taking care of Satine Spark – at SpankingSarah.com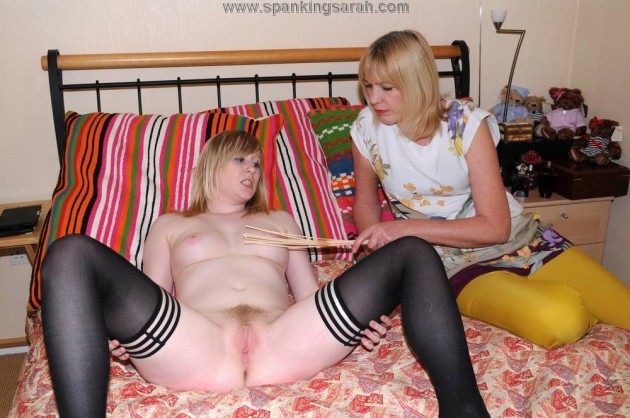 This is what lucky Sarah Stern had to say about HOT HOT HOT Satine earlier this year: Oh dear, I can be very wicked sometimes especially with my flat mate Satine Spark. She is such a beautiful girl and in reality is quite well behaved, so I have to invent reasons to be able to punish and play with her. I am inventive and it does not take long for me to have her agreeing to be punished anyway I wish with some new implements I have purchased. I give her a quite gentle, loving pussy spanking and then a much harder whacking whist she is in the wheelbarrow position on my bed. I do make up for this by rubbing cream into her bottom. I am a good girl really!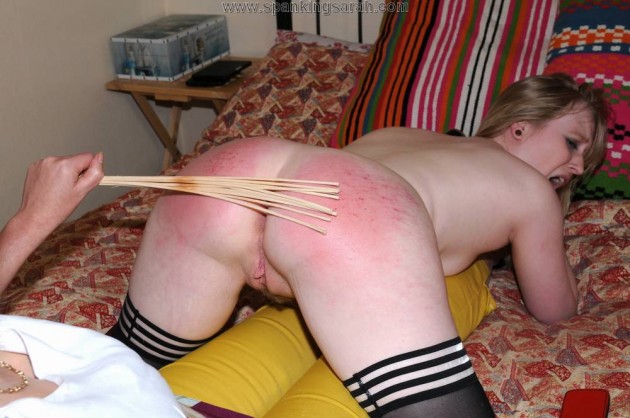 Cute babygirl Mandie Rae is spanked by Sarah Gregory at AAAspanking.com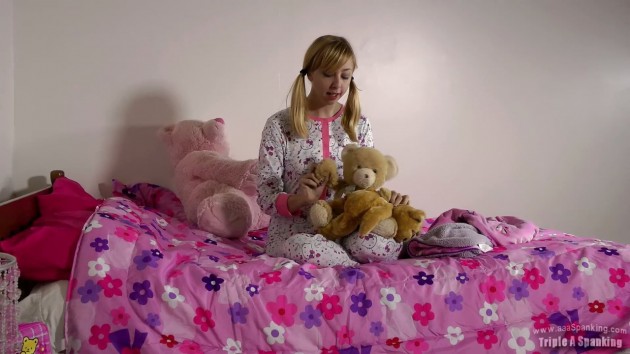 Taken from the video, "Hell No Kitteh!" Sarah had been asked to look after Mandie while her parents were out and she was such a badly behaved brat that Sarah sent her to bed early to get her out of her way. However, Mandie thought she had the last laugh by "borrowing" some of Sarah's precious old Kitty merchandise she kept there while she was away at college! Sarah caught her making a noise playing "spank the teddybear" & then saw her stuff, asking why she always had to play with her things. Since Mandie was not being grown up about the whole situation, Sarah decided to spank her like a naughty little girl. Mandie soon shut up as she realized this was going to happen for real as it was the worst time… bedtime! She'd feel this all night long! Sarah spanked and used a stinging hairbrush on Mandie's bare bottom until she was satisfied that the younger girl was remorseful and that her tears were genuine!

Inappropriate Conduct – Starring Dani Daniels & Belinda Lawson at Firmhandspanking.com
It doesn't get any hotter than Dani Daniels nude paddling Belinda Lawson topless: This has to be the hottest, sexiest series finale ever with Dani Daniels totally nude, getting it on with stunning Belinda Lawson after stripping her topless and bending her over a desk for a tough 12-swat sorority paddling. No point in being a college senior unless you can abuse your authority: see those tight denim jeans burn from the board!

Finally, a really special appearance way back… one of Sarah Gregory's first ever spanking films anywhere online courtesy of Punishedbrats.com (I think this was shot in 2007 or so!)
Brat gone wild – starring Sarah Gregory & Beverly Bacci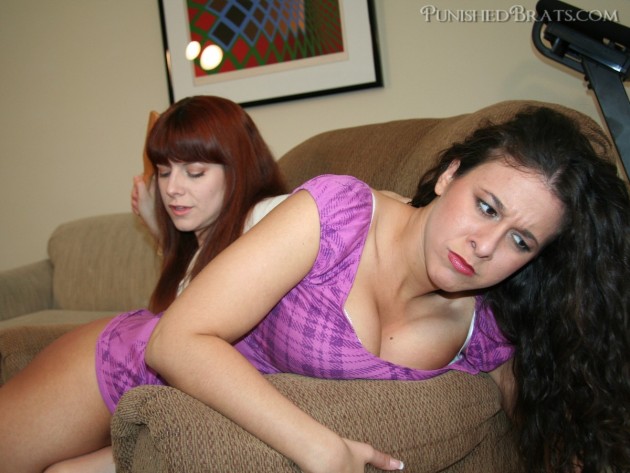 I talked to Sarah about this. I think this was her 3rd visit to PB at the time and she told me this film was one of her faves because she looked so damned good, she loved the way she looked and I am not complaining at all. Sarah really did look radiant (or should that be more innocent?) and lived up to her name playing the perfect VERY SPANKABLE brat who got what she deserved that day! A sore red bottom!

DON'T FORGET TO NOMINATE!