Hello again. I have a few different brand new updates covering different spankings for you this weekend, please check out the following: They are all excellent in their chosen various categories covered here. Traditional, Severe & Naughty! Something for everyone!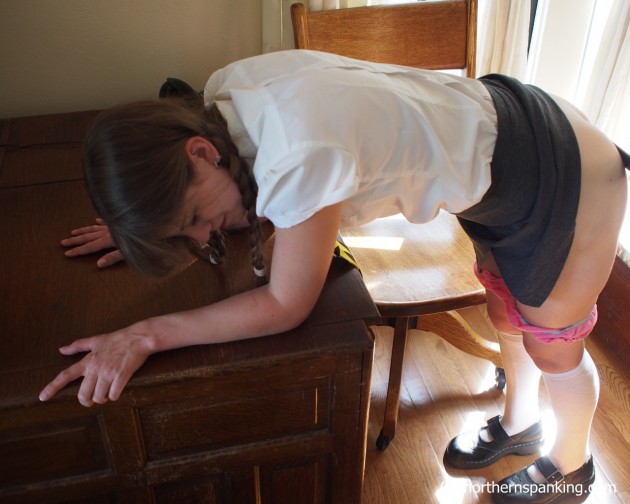 "Traditional" with: Harley Havik & Paul Kennedy
Having been caught fighting at school, for the second time, Harley thinks she has found away to escape punishment. But she has not thought it through very well and her plans are discovered at a very inopportune moment. After a very stern lecture, Harley receives the punishment she was due originally, with the prospect of more to come.
This was the first major film conceived and written by Alex Reynolds for Northern Spanking. In combination with Harley's delightfully sorry and submissive schoolgirl, a beautiful vintage American venue and some gorgeous camera work, this is one of the stand-out films from 2015. Alex & Paul are really proud of this one, and they hope you are too.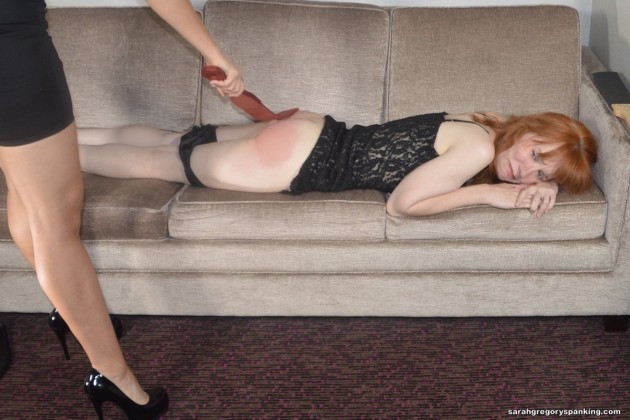 "Severe" with: Melody Nore & Sarah Gregory
Melody's husband is at his wits end with his wife's behavior and sends her to see Miss Sarah, a disciplinarian. Miss Sarah talks through this behavior with Melody, explaining that she deals with things through spanking. Not just hand spanking, but with many different implements. Melody agrees to her punishments as she knows she has not been a good wife, but she doesn't like it one bit. Miss Sarah spanks this sorry girl with her hand and multiple leather implements to teach her to be a better behaved young lady.



"Naughty" with: Dani Daniels & Richard Anderson 
The hottest, sexiest spankings ever shot at Firm Hand – Dani Daniels rules!
This is what the people at Firm Hand had to say about this latest film: It's hottest spanking scene we've ever shot! It also happens to be one of the longest in recent updates. The talented, beautiful Dani Daniels strips from the waist down to straddle Richard Anderson in the wheelbarrow position for a sound spanking. Her buttocks bounce furiously, with priceless facial reactions. You see every second of the spanking and massage action from two angles, plus slow-mo replays in Legal Penalties.


In other news… COMING OUT LATER THIS WEEK . One of Erica Scott's very tearful punishments showing at AAA Spanking – do NOT miss this one for those who wished to see a more severe style of discipline carried out like her private and party play.