Ever wondered what it might be like to place a hot young madam over your lap in the intimate wheelbarrow spanking position? Can you imagine the embarrassment, even possible shame or humiliation that a girl in such a vulnerable and submissive position might feel? You have all the power as you look down at your prize, that bare booty just waiting to be spanked, slapped and stroked… oh, and you probably can't resist telling your "victim" how much this pleases you that she is unable to see how she might look in such an awkward position. Well, Whitney Morgan was one such lady, willing to try it out… how humiliating could it be? We'll let you decide as you are now able to view this special download at POVspanking.com in a unique perspective from YOUR point of view… spanking Whitney's glorious cheeks as they bounce and heave under your hands! WARNING: Such viewing and imagining a hottie like Whitney over one's lap could cause severe #TrouserArousal in certain gentlemen.
Whitney Morgan – POV Wheelbarrow Spanking
Whitney is spanked in this position for the very first time!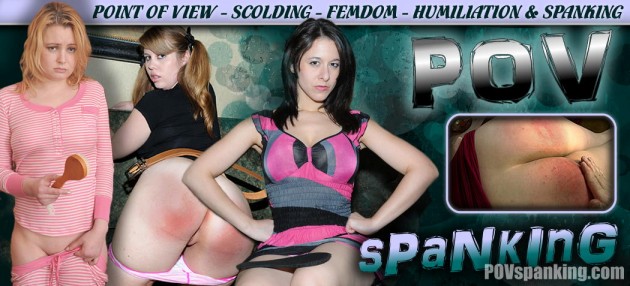 Watch out for MORE films of incredible fetish star, Whitney Morgan at POVspanking.com and coming soon to SarahGregorySpanking.com as well as her debut appearance in some unique videos from AAAspanking.com


Don't forget, nominations coming out THIS WEEK for the #SPANKINGAWARDS2015