I'll be bringing you a few more categories to vote on tomorrow and also getting you the first results with the announcement of the Top Placings for Best Creative Spanking Blog – so if you haven't voted for this – DO IT HERE (and do it quickly as the Voting closes in around 12 hours or so from time of writing).
In the meantime, let's check out some terrific new spanking updates that you may not have seen just yet! The first is from Sarah Gregory Spanking and stars the very lovely Whitney Morgan and our friend Johnny Lake (who is an awesome spanker). I loved helping to film this when we were together at Fetishcon earlier this year and the subject matter was perfect… as naughty Whitney LOVED to party so we got her to, ahem… "act" out this – in fact, she loved it and had a great time despite getting a butt blistering! She said it was what she deserved! I agree!!!
Breaking Protocol – starring Whitney Morgan & Johnny Lake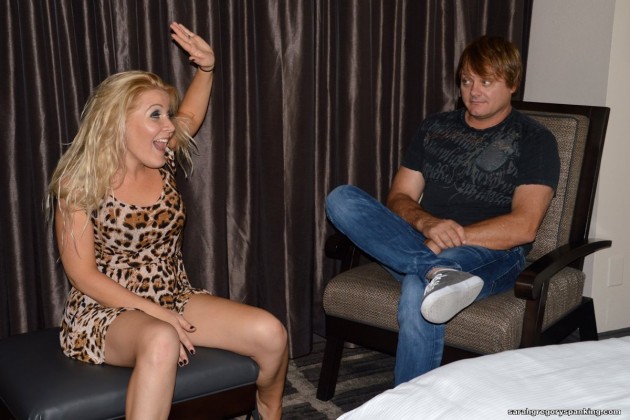 Whitney has broken protocol. She has fooled around with Johnny's submissive without his permission which is against the rules in the BDSM world. She claims she was drunk and wasn't thinking. This is no excuse and this earns her a spanking. What other way should a disappointed Dom deal with a naughty brat like this?

I can't remember if I showed you this and it's too late to check so at the risk of repeating myself, here is Sarah playing a real brat at MommaSpankings.com with the maternal figure in this being the awesome Miss Chris! I helped film this at the last Shadowlane Party a few months back where we really did make some excellent films together… this is one of those good old fashioned scolding and OTK spanking films I know a lot of people LOVE to see, especially with these two ladies featured!
Bikini Bottom Blistering – starring Sarah Gregory & Miss Chris
Sarah is being a stuck up little brat. Mom is waiting for her spoiled daughter to get back to the hotel room as it is time to check out. Sarah is taking her good old time at the pool trying to get a nice tan. When she gets back to the room, mom is very upset. Sarah continues to have attitude with mom until she earns herself a spanking from mom over her skimpy bikini and then on the bare bottom. This isn't exactly the kind of tan Sarah was hoping for.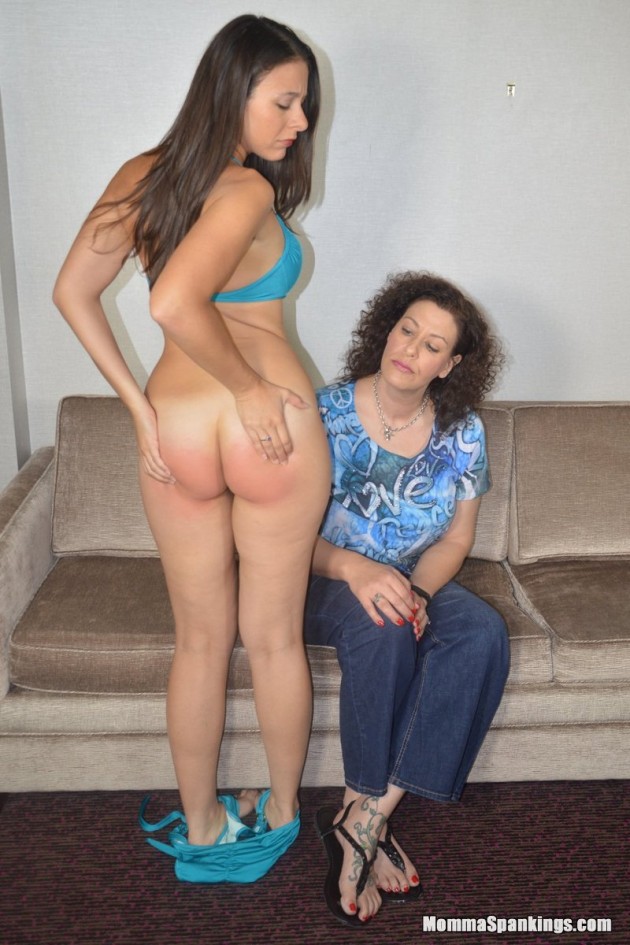 Both these sites can be viewed as part of the Sarah Gregory Pass – giving you access to both sites for less than the combined cost! Check it out HERE and see for yourself.


Finally today… another new hot spanking film is just released with Dani Daniels & Richard Anderson from Firmhandspanking.com (I think it will come as no surprise that both have been nominated in the spankee/spanker categories when time comes to vote!)
Super-hot, sexually charged Dani Daniels gets it off with a spanking.
There's only one Dani Daniels and you can see her soundly spanked right here! In her super-hot Legal Penalties series, Dani's ready to accept her mentor Richard Anderson's leather paddle on her bare bottom, first bent over then lying topless on her back as he spanks her long and hard until she achieves what she really wants. Watch and find out!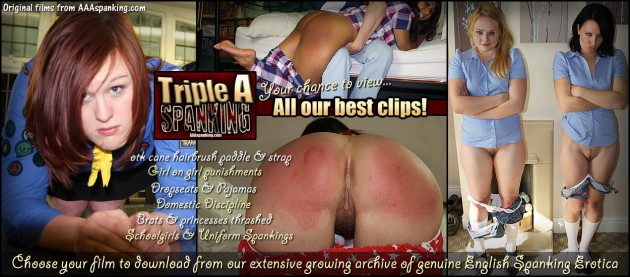 If you like to download the odd full HD film, check out the previews and top featured and downloaded films from this clip store (shown below)