A quick recap from yet more spanking sites you might want to check out this weekend!
First up from Spanking Sorority Girls – a naughty Nun/Co-ed spankathon… there are no winners except for us, the lucky viewers. Hot asses spanked and paddled to a nice warm glow!
Sister Cy Battles Veronica – from Spanking Sorority Girls
Sister Cy (Syren De Mer) calls Veronica Ricci into her office, where she decides to discipline the slutty sorority leader by putting her over heR knee for a hand spanking and paddling with a large wooden paddle. But Veronica notices a few incriminating things about the nun, such as she is hiding tattoos and not wearing panties. So Veronica blackmails her into taking a spanking of her own.
SEE MORE HOT GIRL ON GIRL SPANKINGS HERE

Hot new girl, Kimberly Brix is featured as the latest hot new spankee with Clare Fonda playing her mom in this latest re-enactment from Spanked Sweeties – This is a really cool film with Clare at her best as that cougar Mom you remember when you were growing up that you'd know and wish could be "your mom". I think a lot of people wouldn't mind being in Kimberly's panties for this film either!!!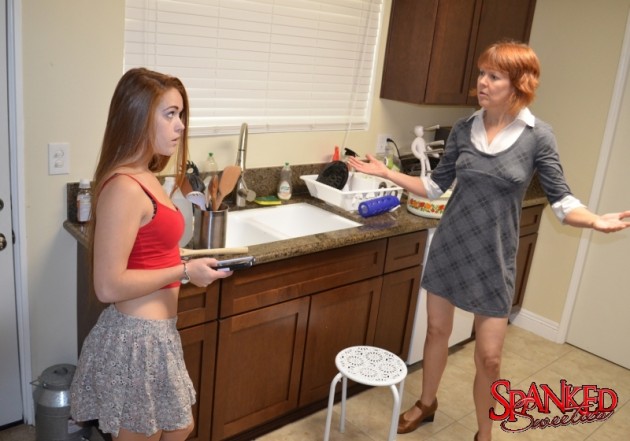 Kimberly Brix is a young cutie with a curvy bottom who was spanked by her mom (played by Clare) a few times while growing up. Kimberly gives a very candid interview with some sizzling re-enactments that left her bottom "hurting to sit down" as she explains in her post shoot interview.
CLICK HERE TO SEE MORE INTERVIEW STYLE & NEW GIRL SPANKING UPDATES

Episode 207 is now available at the spanking soap opera that is  My Spanking Room Mate
Madison Martin follows Officer Stevie Rose home from an AA meeting. Madison finds Stevie having a drink. She threatens to tell on Stevie unless she submits to a long hard spanking with her hand and a wooden paddle. But Stevie won't take this without dishing some back on Madison's curvy bottom!
SEE ALL 207 EPISODES FROM THIS LONG RUNNING SPANKING SOAP OPERA

As it's the season of Exclusive Education (in it's 10th year) YOU READ MORE ON THIS HERE (from a previous indepth post) I thought I'd remind you about one of the former EE series I liked, from the 6th year… they say a picture is worth more than a 1000 words…. I think these images do this particular series justice – and remember you can access ALL TEN of the long play series films with your membership from Girl Spanks Girl
EE6 – Remembering the Classroom scenes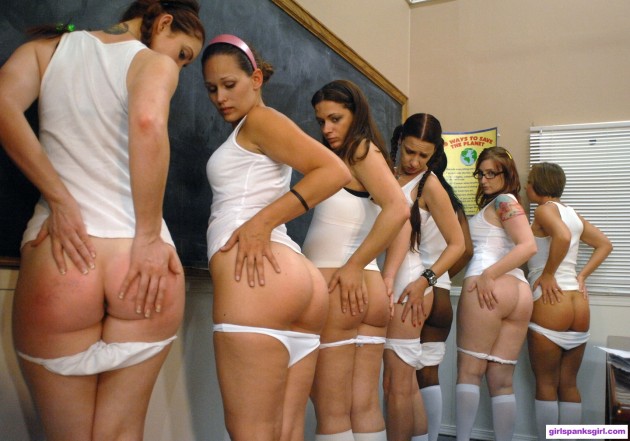 The girls had been soundly spanked by Snow Mercy and Lana and now it was time for the wooden hairbrushes on their bare bottoms. They were taken over the knee of their teacher and then passed on to their principal. Both gave a sound hairbrush spanking while classmates watched knowing they would be next. This was all because the naughty girls had a tickle fight in class and after each girl had been disciplined she faced the board with her sore bottom on full display.
CLICK HERE FOR YOUR PASS TO ALL 10 EXCLUSIVE EDUCATION LONG PLAY FILMS
These sites are all part of the better value CLARE FONDA PASS giving you up to 5 sites at a fraction of the combined cost. All sites are massive in their own right, but if you have the hard disk space and time then getting this pass could be your best option – for more info Check it out HERE