Lily Swan is one of Sarah's close friends who often comes over to visit her for a spanking (especially an OTK spanking) when she needs it. Often during these times, Lily films content with us both when she is free from her own busy schedule. Lily loves pain and admitted to Sarah that she needs to get a good whacking every now and then so when we are all together, there's no discussing it, it just happens – but we also make some films in between private playtime! One such film (below) was from about a year ago… Sarah's housemate had been brewing beer in their basement (a lot of beer… and it is rather good, actually!). Anyway, we had planned on filming some more videos down there but with all the freshly fermenting 5 or 10 gallon jars placed there, it was a bit cramped and very "hoppy smelling" so I thought why not make a video based around these real life props! What better excuse to spank someone than illicitly brewing beer in a "Dry House!" 🙂
Lily Swan ends the punishment contemplating the error of her ways with a very sore red bottom!
As I said, Lily could take quite a lot of punishment and she required that she be marked up so she could go home and show her hubby! You may have noticed that she is also incredibly fit and does a lot of working out with lifestyle/fitness coaching. She assured us that she didn't have to show off her bottom for the next few days and would use yoga pants or leggings anyway… which was a relief! She ended the day very sore and bruised! Just how she liked it! The following film is more of a take on one of my fave spanking pastimes; just using my hand in an OTK position on a bare bottom! There's nothing quite like it, I love taking a naughty young lady over my lap and giving her an old fashioned tanning!
Brewing up Trouble – The new video with Lily Swan at AAAspanking.com
Lily Swan is back in a great OTK spanking video and you will see why she got this swift bare bottom punishment as she thought that her landlord, John, would be away on business for longer than she anticipated. She was brewing gallons of beer in the basement hoping to hide the evidence before his return. Only he caught her red handed making this from returning early from his overseas trip. What made this worse for Lily was that John had a rule about alcohol in the house, a simple rule – NO ALCOHOL at all. It was a "Dry House". He gave her a spanking that made her bare bottom sore and she knew she had to take this hard spanking for her obvious deception and lack of respect toward her trusting landlord! Lily is exclusive to the SG Group of sites and a very popular spankee here at AAA: We know you will LOVE to see her "getting it good" once more!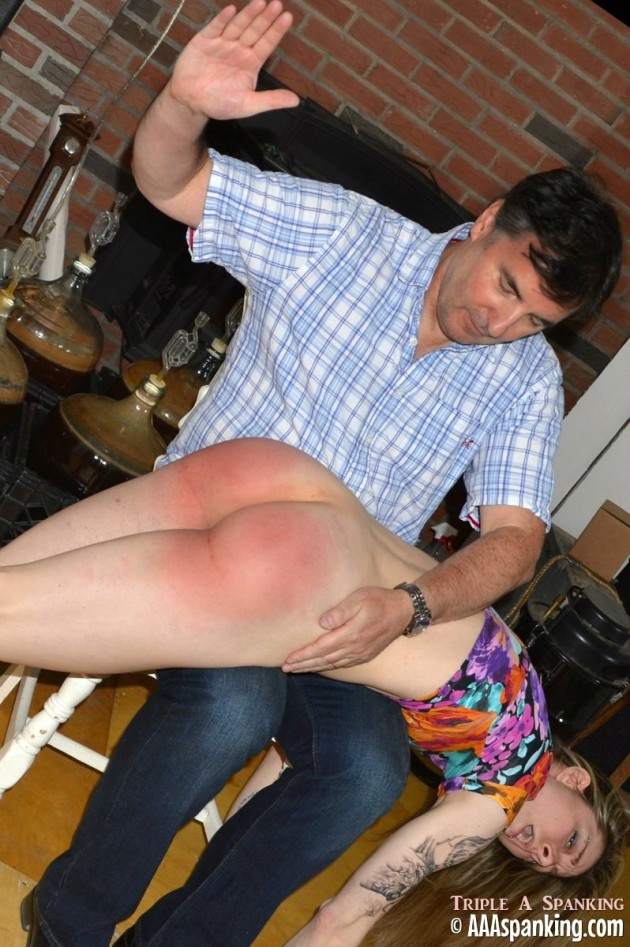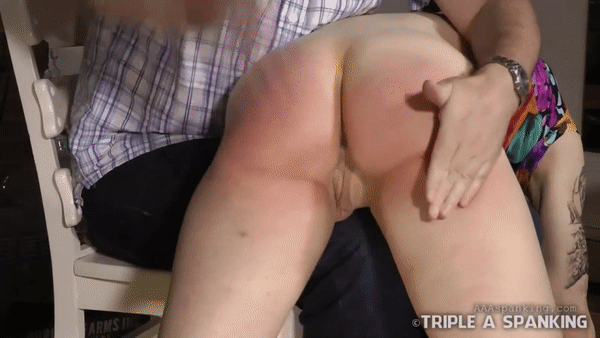 Check out more OTK spanking films & hard videos featuring the amazing Lily Swan HERE
Or you can view this film as a one time download to keep and play back as often as you want in full HD1080-MP4 format from the following Clip Stores (direct links to the videos are below)