"Who or what the hell is "The Douche Knight" and what has that got to do with spanking?"
Good question, indeed! This character was formed from a bit of horseplay at a filmshoot I was helping Paul and Alex of northernspanking.com not too long ago… and I don't know why but as my voice was going (we were there for 4 days), it was kind of raspy and it sounded a little like the contrived voice of Christian Bale's "Batman – The Dark Knight" (okay, okay, very loosely… but I thought why not call the character The Douche Knight?) He represents everything a girl would HATE to be punished by: He's mean, unemotional, he doesn't care if they protest, they are there for their discipline session and he is their Ass Destruction. He doesn't say much, except to tell them their punishment starts, continues or perhaps there's more than they expected (oy!) and so on… he's a Douche Bag, basically. Of course some idiots who think they know it all (but so don't, LOL) seem unable to grasp the concept of humor when it runs both ways… *guffaw* tee hee!

"Oh, no acting required on your part, then John?" I hear some poor brutes complaining… "LOL, bothered? If you say so…" Anyway, Jadie Reece was a real sport as were the other "victims" and the video even has an appropriate soundtrack (this one was found royalty free and it's awesome and similar to the Dark Knight theme so it starts off the video!) It's out now, in full, as it is basically a short, sharp shock 8-9 minute HD video (all new fully released films always come with an additional streaming option as standard too, that was introduced last May, 2015.)

To add to the forboding, the film has been edited with a dark vignette surrounding the scene so I think it focuses the action and intensity on the subject, in this case – Jadie's reactions and her amazing, oh so spankable bum!
To those who are members, I hope you enjoy this, Sarah had it edited late last week and she told me that "The Douche Knight" should make the odd appearance from time to time to keep the girls on their toes! I agree 🙂
Basically, this gives ANYONE the chance to be The Douche Knight – that is what I would want – rather like the Batman franchise of films, each caped crusader changed actors (virtually) from film to film (just don't compare me to Clooney's portrayal of Batman, okay? LOL) – so without further ado, here is the latest video release from AAAspanking.com
Jadie Reece gets a spanking from The Douche Knight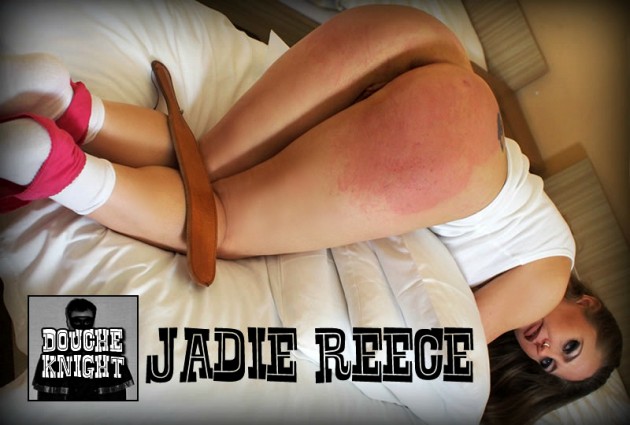 In a new series of short, sharp shocking films, Jadie Reece makes her debut at AAA with this no nonsense spanking film. Our mystery spanker is a man of few words but we thought he definitely lived up to his name of the "Douche Knight", with his gruff voice and mean approach to punishment. You never get to see him but you see what he does. This guy will change the rules when he sees fit! It's actually a great spanking, he spanks Jadie's jiggling bubble butt hard and firm. Of that there is no doubt but poor Jadie takes her punishment as best she can, not knowing what will happen next and if he'll keep his promises of how much more punishment he think she deserves! The final strapping scenes are equally mean and uncompromising, following through with an effective and very stinging leather strap that has her gasping in pain. Jadie would make sure to avoid the "Douche Knight" again if she could.
The Douche Knight is waiting…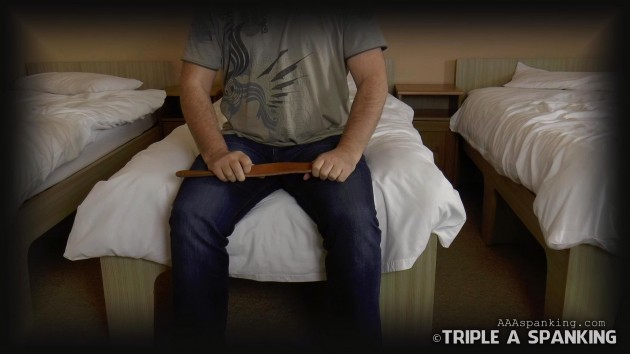 A dark film, bordering on non consensual punishment…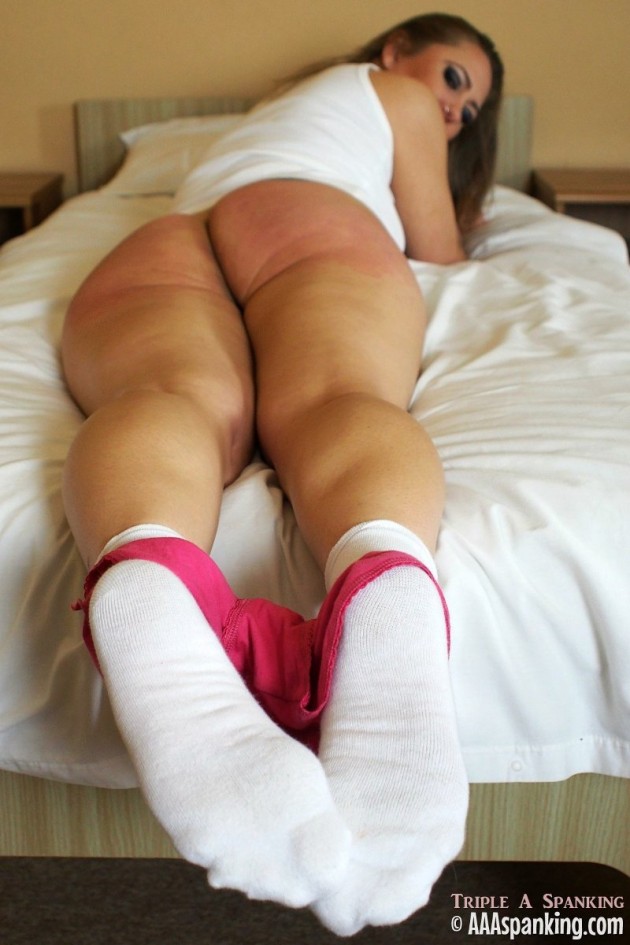 More videos starring the lovely Jadie Reece in various scenarios, including an awesome long play 1970's themed film, will be coming soon to members of AAAspanking.com

<<< Lone Star Spanking Party Updates >>>
Don't Forget – those in America who want to attend THE BIGGEST Spanking Party event – it's located in Houston (Texas) – where else? Everything is BIGGER in Texas! Right? Seriously though, this hotel is NOT the same as last year, the rooms are better, there are many MORE events and the hotel staff can't wait to welcome everyone… I think the 7th and 8th floors are just about booked already… this is going to be AWESOME! Party goers, if you attend parties in America and you are NOT going to this one, then you will be missing out – BIG TIME!
Check it out HERE – See how to register and book your rooms
& there's still more things we are adding!