Another spanking diaper humiliation treat, this time it's the latest new release with new babygirl Ally Cakes, spanked by mother at Momma Spankings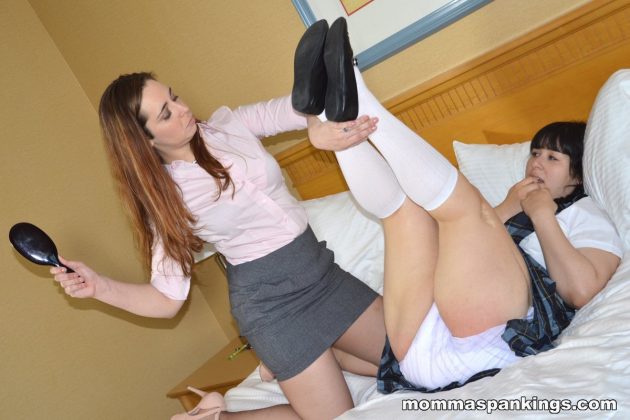 It's a maternal discipline drama that covers the aspect of a girl unable to control herself, wearing diapers and getting punished… it's probably not for everyone, but it's done in a way that is still engaging to watch and has some great spanking scenes and for those that want to view it… a real diapering scene too!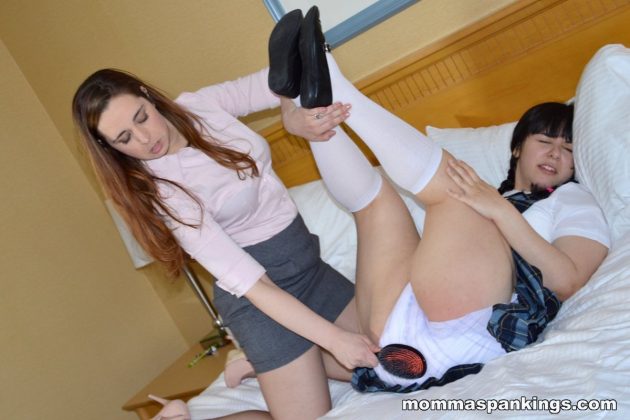 Ally had an accident at school and mommy was called by the teacher. Mommy is very disappointed in her little girl and as soon as Ally gets home from school she is in for some serious scolding and punishment from Mommy. She was supposed to be wearing her pull-ups but she hasn't been. For this mommy must give her daughter an over the knee spanking with her hand, hairbrush, and slipper before diapering her. She is told she must wear a diaper now everyday to school since she has been having these accidents. Mommy then diapers her daughter after the spanking and Ally is humiliated, but accepts her punishment in shame.

This site is part of the Sarah Gregory Pass giving you access to her sites for a fraction of the combined cost, check out more info on this (below).

Ally, Adriana & Sarah will all be in attendance at the Lone Star Spanking Party from May 19th-23rd in Houston, Texas. Check out the party website for more details on attendees and schedules etc. HERE