Like I said yesterday… it's good to be back and I shall be attempting to update and open more newsworthy blogs and sites very soon! #fuckthehackers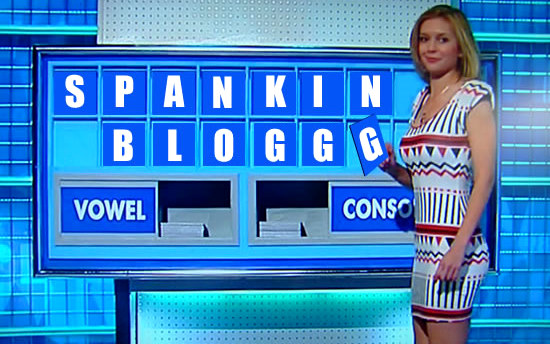 I want to remind everyone that the Spanking Awards WILL go ahead, they're delayed, everything I had was stored on the blog database before it was deleted (grrr) … but they will go ahead! It's a really bad time for me right now as my time is so tight but I hope to be able to get something up by next week sometime, okay? If you have still been sending in nominations these have been ignored: needless to say, I have been preparing this all behind the scenes.
& so to some spanking site news…
If you have been over at AAA Spanking recently (unaffected by any hacks) you will notice that the last 3 films are very special! I had blogged about one of them before Xmas last year and was about to let you know about the Judicial Caning film. I'll remind you all about those at some point and how good they are but let's check out this wonderful and very real discipline spanking film that Adriana Evans & I made way back in October 2015. I had been awaiting a special time for release so ensured that New Year 2017 should get the honors. It's really quite special and when I got it edited recently I had forgotten just how good this session we did together was. We just hooked up some cameras and got on with it! No one else was there (as you'll read from the site description):
This is a rather special spanking film to start off the year in style! It's over 30 minutes long and was a spur of the moment decision to record some real playtime off camera. Adriana Evans and John Osborne made this privately deciding only to show it now. No one else was there, no script, no roleplay, just a cathartic spanking session that Adriana needed at that time! There is no holding back in this long play video: "Spankee of the Year" Adriana takes a real hard traditional OTK spanking with and without the protection of her pants and underwear. When John was satisfied that she was thoroughly warmed up, he readied her for the next phase to keep the intensity going for as long as possible.
Adriana wanted to feel pain and various sensations to help her release some pent up frustrations and emotions. This is a real intimate look as she takes a tearful, hard multiple leather strapping, including more playful or varied strokes along with plenty of encouragement from John. In the final scene, Adriana asks him for the cane. He varies the tempo, speed and intensity until the final climax of a very hard rythmic caning brings yet more tears which Adriana craved!
This is not fake, scripted or a custom video. It is a real look at what close friends in the Spanking Scene get up to! She will always be one of our favorite models at AAA. It shows that we love working, playing and hanging out with her. We hope this shows a glimpse into the real life of us "kinkos" that star in or produce content for your viewing enjoyment!
NO ROLEPLAY – NO CUSTOM WORK – JUST REAL DISCIPLINE ON FILM!

You can also view this 30+ minute film in full HD HERE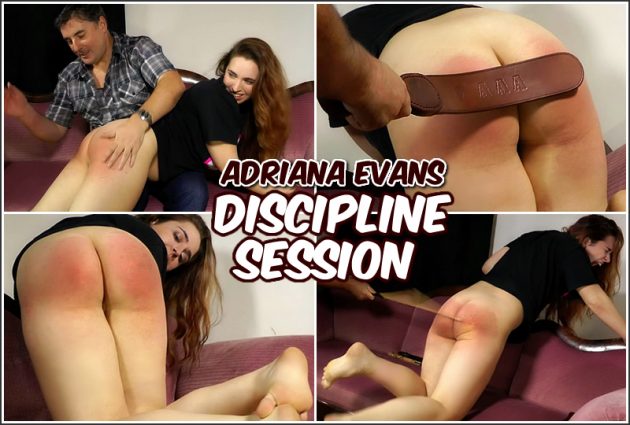 Good things come to those that wait! Support us so we can bring you more films like this! 🙂