At last! Here is the first of the many categories you can vote on. I would like to apologize to everyone for the delay, it had been documented before what a b*stard of a thing happened with the hack which wiped out 6 months of posts. The preparation is immense, getting images and going through sites, trying to be fair where I can. If any of the nominees featured have better images of themselves (please make it as relevant as possible to being featured last year – 2016) by all means email me immediately with your preferred image/s (cover images should be at least 500pixels wide or I will ignore it).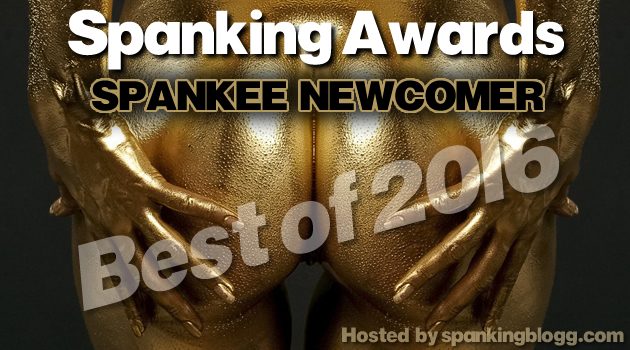 Email me HERE
Otherwise, for everyone involved, this is how it ended up: Some categories were waaaaaay more nominated on (which I was a little bit irritated with if I am honest after asking you all to complete the form as fully as possible). Just seeing one girl or top's name… especially from fake accounts or without an email address as advised was plain annoying… this is meant to be a fun thing! I have tried to keep those down to the most relevant that would get voted on. After all, no one likes to get just a few votes after nomination. Check out the site links I have provided, again… if there are any I have missed then let me know (by email only) and make it clear which category/link to site and so on. I still have my tax returns to complete before the end of the month!!! I know this is late but remember there will be a special Awards Ceremony at the Lone Star Spanking Party that must be on time (as the days of the party are May 19-23 – and I can't get around that one, lol!)
I know some girls may have appeared at more than 3 sites in the year but I am limiting it to 3 or so – unless you think it is unfair, then please let me know but I don't want to litter the awards with too many site links, does that make sense or not? If you want to leave feedback, please do so via the email address provided above. Comments on these posts will also be disabled as I don't want this to distract anyone.
Best Newcomer: Spankee
All nominees are placed in alphabetical order with no preference otherwise given
Ava Nicole
Sites she has appeared at in 2016
Northern Spanking – Momma Spankings – Punished Brats
Ava Nyx
Sites she has appeared in 2016
Spanking101thevideos – Spanking101 The Book – Cheerleader Spankings
Charlotte Appleby
Sites she has appeared at in 2016
Well Smacked Seat
Chloe Noir
Sites she has appeared at in 2016
Punished Brats
Elori Stix
Sites she has appeared at in 2016
Spanking Sorority Girls – Spanked Callgirls – Girl Spanks Girl
Jasmine Lau
Sites she has appeared at in 2016
English Spankers – Spanking Sarah
Linny Lace
Sites she has appeared at in 2016
Good Spanking – Northern Spanking
Mable
Sites she has appeared at in 2016
Real Spankings – RSI
Mackenzie Reed (Kenzi)
Sites she has appeared at in 2016
Real Spankings – RSI
Nuna Starks
Sites she has appeared at in 2016
Northern Spanking – Cheerleader Spankings
Tai Crimson
Sites she has appeared at in 2016
Tai's Amateur Porn – Dreams of Spanking – Nimue's World
 Place your votes for the best newcomer (below)

[polldaddy poll="9644249″]