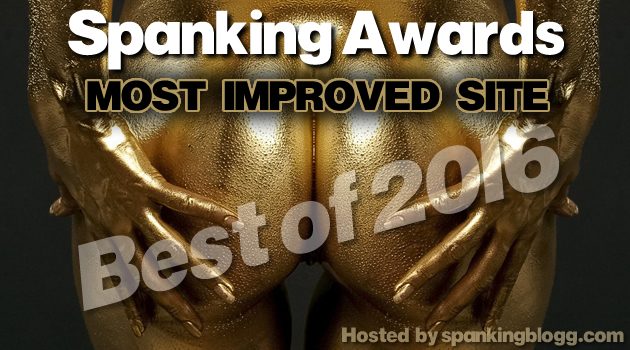 This is the 1st of the 2 Spanking Site categories coming out this week. MOST IMPROVED recognizes that the website has strived to better improve the quality of the viewing experience, site design, personnel, what it does etc. – I have given a few reasons as to why I think these got nominated, click on the image for a larger version of the front of these sites current tour pages. Better still – I have also included a handy link to each site so you can test the browsing experience for yourselves – WHICH I RECOMMEND YOU DO – and vote accordingly 🙂
*** As usual, all sites are listed alphabetically and in no order of preference ***

Browsing experience improved with both MP4 & streaming options now on tour pages. This is reflected inside the members area where the past year all films come with streaming/MP4 and WMV in HD1080. Images have always been available from day one in  zipped formats. Plenty of new models/tops and harder spanking scenarios, some amazing new domestic discipline films and regular updates. Still able to purchase a membership for what works out at a staggering $12.50/month via the Annual Rewards Membership!
Under new ownership and it shows. The site has been completely redesigned from the confusing interface before. Clear browsing inside and out with streaming options and mobile friendly. Quality choice of girls including the best place to find models Christy Cutie & Casey Calvert, if they are your favorites. Much better value than the previous limited option of purchasing via a clips store only.
Jokingly said by more than a few people that this should be in the improved website category just because it came into existence last year (March 2016). From the start, has used streaming, multiple formats and clear and precise menus within the Members Area. Find the cast (all sites featured have this option) but not all, like this one have "type of punishment/implements used" too! Plus the uniforms are all genuine, change often due to the commitment and investment of the site owners who care and want to really cater to this niche (which shows) unlike some other uniform style spanking sites!
Chelsea Pfeiffer still films and now more often than before with many girls but it is no secret that she has placed this under new management. With that comes a fully redesigned website which was much needed. Browsing on the tour pages is easy, streaming options and multiple formats are standard. All new updates are now in HD1080 as well as a members area that you can safely navigate and is now a pleasant experience – without getting lost (as before on the old site design).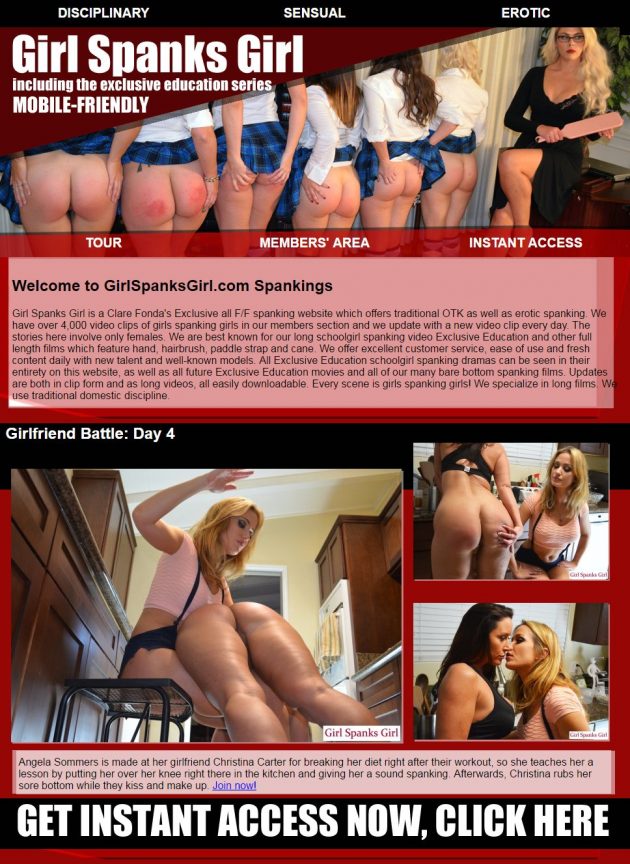 Another site redesign last year means this huge archived website, the flagship of the Clare Fonda Network now gives you plenty of options like many of the other sites featured above. Streaming, multiple formats and zipped files. This is the home of Exclusive Education and this continues every year making it a must view site: It's now far easier than ever and more attractive on the eye!
For a Japanese site featuring only one thing, "hand spankings" of girl on girl, it still rocks! Now the only dedicated foreign language film to feature this year. The translations are superb into English – even more so, and streaming with multiple formats featuring beautiful stills images and HD movie options makes this a site worth viewing! More beautiful, unique girls and a subtle cleaner design means it is a worthy contender in this category.
The site has changed very little over the years and I don't think it got nominated for the site design in this category. However, it is easy to find the model of your choice and the style of punishment. This is a very deliberate site with a continual focus on students and schoolgirls. 2016 saw many new models, some amazing style punishments and an improvement in the size & quality of the films (HD1080) made at their state of the art studios. For that reason, with their commitment and focus, I think that is why it is included here.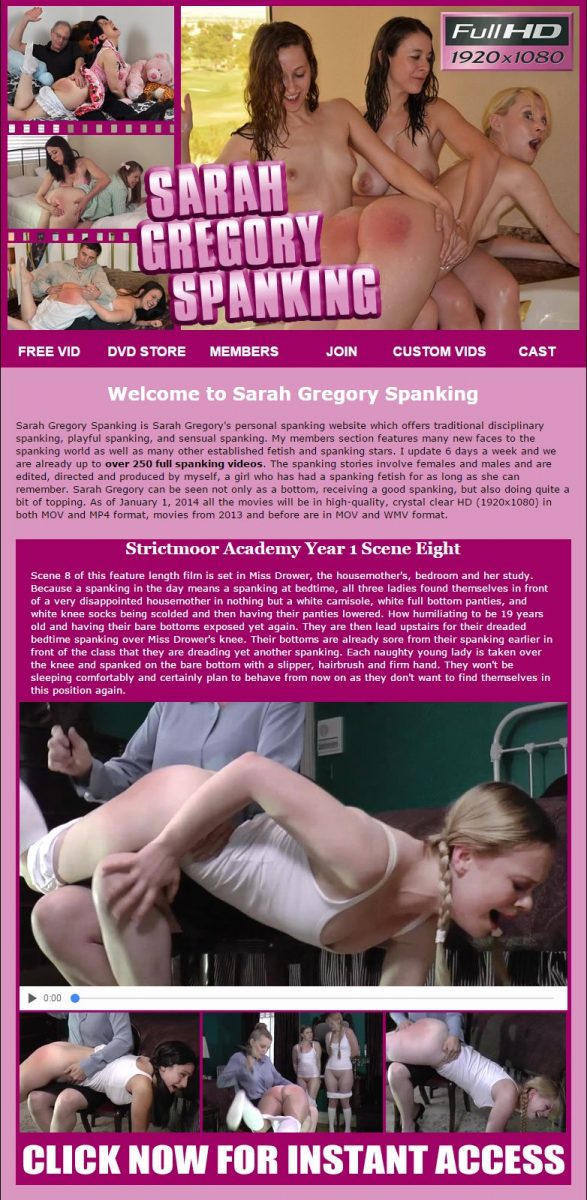 Sarah's site has improved greatly over the past year. A revamped site design inside and out means the browsing experience with streaming films and multiple HD formats comes as standard. All image files are now finally zipped and a commitment to bringing new girls and a new series with the stunning "Strictmoor Academy" (for example) has got others noticing what a great site this has become from its' more humble beginnings in 2010! Definitely a contender!
Place your vote below for the
MOST IMPROVED WEBSITE 2016

All other categories (if they are still open) can be viewed HERE