Hello, sorry I didn't get back here sooner, I have been so busy away from the online world these past few days and this really is the first time I have had to blog or write online apart from the odd tweet here and there! Anyway, if you haven't seen my Twitter feed or seen AAA Spanking recently – then you will notice that there is an awesome new 36 minute very severe spanking and corporal discipline style film currently showing for members.
This is a very personal thing to share for myself and Miss Anna. Call it a glimpse into what we do when we catch up… Miss Anna & I have a real life mentoring relationship and I genuinely try and look out for her. She is very special to me and genuinely craves reinforcement discipline sessions and of course I try and help her as far as I can in her personal life (if there are any problems we all face from time to time). Anyway, for her to agree to the filming of this and put it up on a large profile site like AAA Spanking made me proud of her. From the positive feedback on the tweets I made, I know that many other people love her work online too! Check out these video screen images, the official description of the film, and also where the film can be downloaded if you don't want to sign up to a membership site (etc)
There is also a link to a free long play clip, it doesn't do the whole film justice, but I think when you see how she takes a hard strapping, wooden bathbrush or a severe caning… you will see just how remarkable Anna is!

Some of the implements used in this discipline film
This is a special long play film that features Anna and John, who have a real life mentoring relationship. John cares very much for Anna and she needs hard discipline when she doubts herself or puts herself down. They have never filmed anything publicly like this, until now. This is typical of some of the sessions they have worked through in private. Anna is an incredible woman, she often doesn't know it and although she has a great tolerance for more severe style punishments she feels every slap. swat and stroke. The reasons for her punishments are discussed briefly throughout but the focus is on "how" she is punished. There are a variety of wicked and nasty implements which she dreads and is familiar with.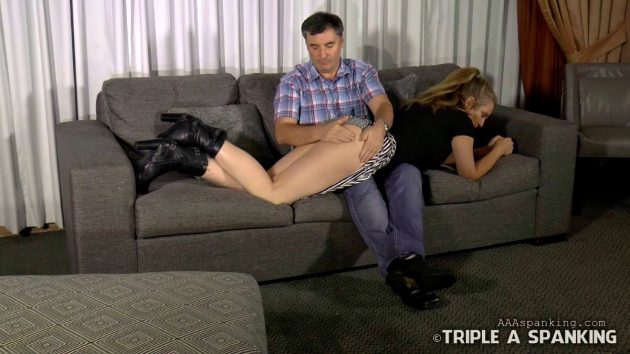 So John starts with a warm up hand spanking, he wants her to reach her threshold with each style he uses. The over the knee spanking is more personal before she is placed on the ottoman, bottom up, for the various leather straps. Some are very stinging, others heavy and thuddy and the tempo is upped until she can take no more of each until he uses the long heavy duty "Hanks gunbelt". Anna needs to be warmed up thoroughly as the next part involves a large bathbrush and stinging paddle which cause her to yelp out. Check out her facial reactions! This really hurts and the message is getting through about the issues they have discussed.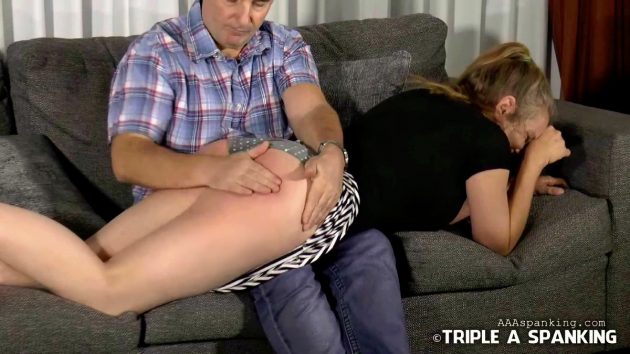 The finale features the anticipated caning. Two different Dragon Canes are used with varying tempo and severity. These strokes are some of the hardest we have filmed and they are applied to an already very sore red bottom! This will appeal to lovers of severe corporal discipline with over 30 minutes of action scenes, it really is one not to miss!
Anna appears in many films at AAA Spanking & you can see this amazing "switch" (she's a great top too!) in full HD1080 as a member of the website, it's that easy!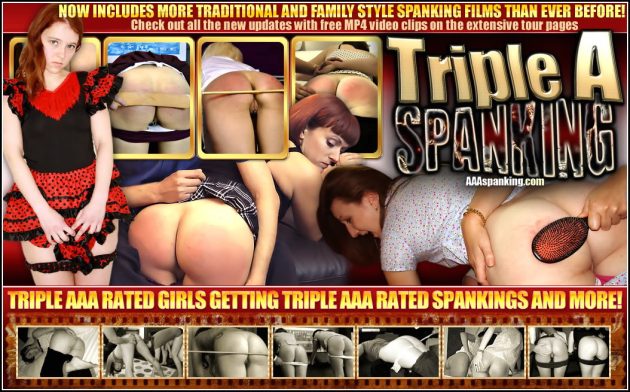 You can also view this film as a one time download to keep and play back as often as you want from the AAA Clips Store – CLICK HERE for the full listings of all the latest films added on a regular schedule.