Shall we get back to some spankings? Sorry I've been away from here, Sarah was over in the UK and Spain with myself for a while and we had a great time, so I was unable to update the blog as often as I could, since we were travelling a lot. However, now I have a little more time to myself, I intend to make a series of catch up posts starting with this one today.
But first, I would like to say a very happy Canada Day (& the 150th birthday of this great nation on the 1st July) and also to my American friends and members who are celebrating their independence from the Brits on the 4th. (Oh… & the King in "Hamilton – the musical" is the best character, by the way… yay!) – So I am sure you'll all be having a marvellous holiday weekend in both countries!
& so to a special catch up today featuring the sites from the Clare Fonda Pass network. Each site shown is massive in its' own right, but there is also the amazing pass deal which gives you a special joint membership at a fraction of the combined cost of the sites!
At Spanked Sweeties this week – Kira gets spanked by mom, Clare Fonda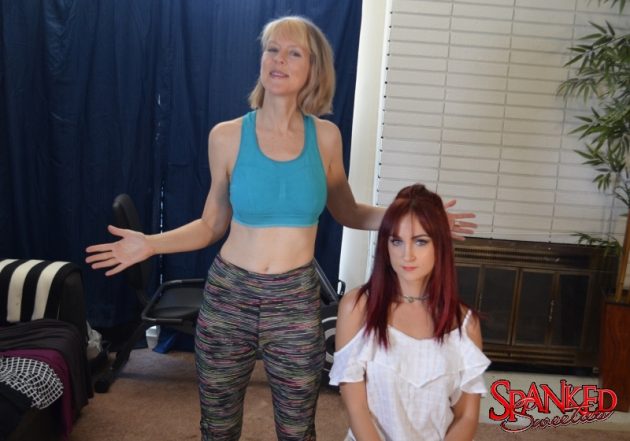 Kira is a cutie who grew up on the East Coast with over 10 siblings who all got spanked regularly when they were naughty. She gives a great interview to Clare Fonda, who also plays her mom for an amazing spanking re-enactment. This is a bratty babe, but not in the typical way.

Linny's hard Spanking – at My Spanking Room Mate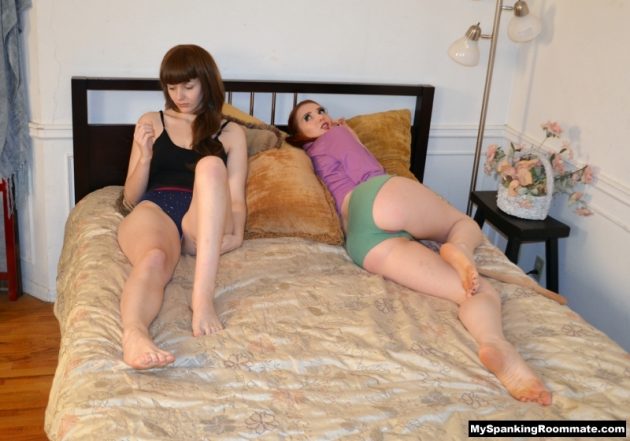 Veronica Ricci teaches her new roommate Linny Lace that whenever someone messes up in this apartment complex, she gets a spanking. And Veronica delivers a long, hard spankings with her hand and wooden spoon, over her knee, and with Linny bent over. Linny learns her lesson with a very sore, red bottom.

This week at Girl Spanks Girl – curvy Ludella Hahn gets spanked by Mother in Law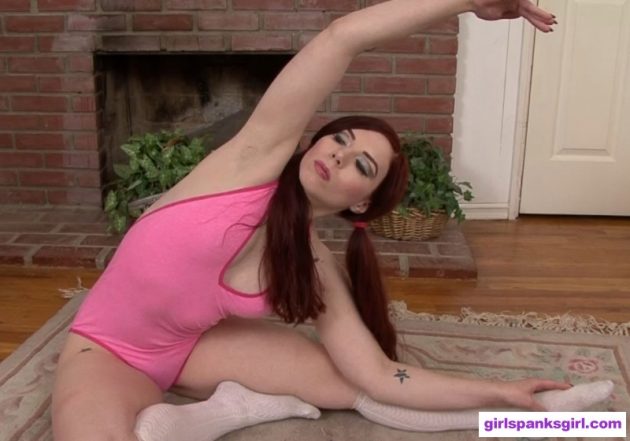 Sexy Ludella Hahn is working out in he sexy outfit when her mother-in-law (Misstress Olivia) overhears her talking to another man on the phone. Olivia says she will either tell her son about this, or handle this between the 2 ladies. Ludella chooses that option, which she quickly discovers means she gets put over her mother-in-law's knee for a painful spanking on her curvy bottom. Afterwards, she is rubbing the sore, red bottom and she has trouble sitting.

There's a double spanking treat at Spanked Callgirls – A mother tries to stop Chrissy Marie & Cora Ora from becoming hooker babes! See how she gets on with her own way of punishing the girls! (below)
When their mom (played by Lorelei Mission) overhears her two daughters (Chrissy Marie and Cora Ora) plotting to become callgirls, she puts a stop to it by putting them over her knee for a hard spanking. Since Chrissy is the instigator, she gets it worse, with a wooden hairbrush spankings as well!

& finally from Spanking Sorority Girls – Kitty's Spanking in the Office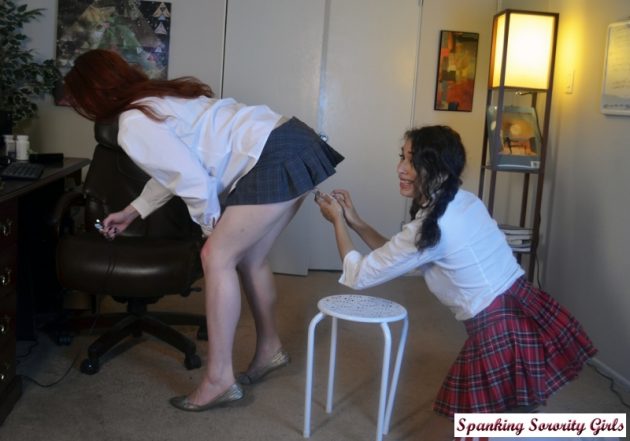 New girl Kitty Catherine gives Veronica Ricci a shot in the butt, plus many spankings. Head girl Veronica is not pleased with this surprise attack. She puts the naughty Kitty over her knee for a long, hard spanking in the office, bringing the bad sorority girl to tears. Veronica leaves Kitty's bottom red and sore from her wooden hairbrush.

All the above sites can be accessed seperately or as part of the Clare Fonda Pass