Just a few classic spanking memories before many of you all face the long drudge of another week, and for many of us, the shorter days are far more depressing (well, in northern Europe at least) but I have the perfect tonic for you all that love our kink! Some great spanking memories to warm you all up!

Party Night – at Punished Brats
Featuring: Audrey Sugarsmak & Veronica Bound
Audrey and a few of her friends threw a huge party at another friend's house while the family was away on vacation. The party quickly grew out of hand resulting in underage drinking, fighting, a destroyed mailbox, and a whole lot of trouble. After being given a day to recover from her terrible hangover, Audrey is greeted first thing Sunday morning by her mom Veronica holding a wooden hairbrush intended for her bottom. What a wake up call! Audrey's most dreaded punishment – a hairbrush spanking first thing in the morning.

A Spanker's Guide – at AAA Spanking
Featuring: Zoe Page & Jessica Jensen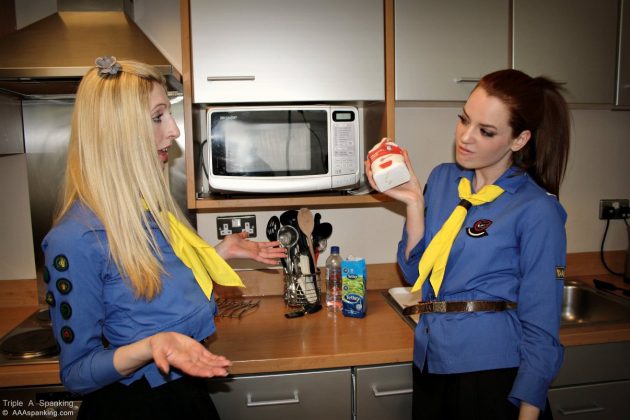 Zoe Page was a hopeless girl guide, she never put in the effort with earning badges. Her latest task was to make a decent sandwich but she was totally clueless & asked her fellow guide, gorgeous Jessica Jensen (voted best new UK spankee), who she knew had a "thing" for her, to help out. However, when Jessica laughed at Zoe's attempts to make a sandwich the darker side of Miss Page appeared as she turned on a smirking Jessica & started to spank the bewildered girl. Jessica tried to please Zoe since she secretly wanted more from her domineering friend so she allowed her to spank, paddle & use a crop on her bare bottom leading to some naughty pussy play. Seeing Jessica masturbate her juicy minnie which turned Zoe on, but only to cause some more discomfort to poor Jessica for her own wicked amusement! See how a besotted impressionable young lady would try almost anything to please Zoe in this very naughty girl guide spanking fantasy adventure!

Spanked Starlet – at Dallas Spanks Hard
Featuring: Penny Stone (Formerly Lolita Sinn)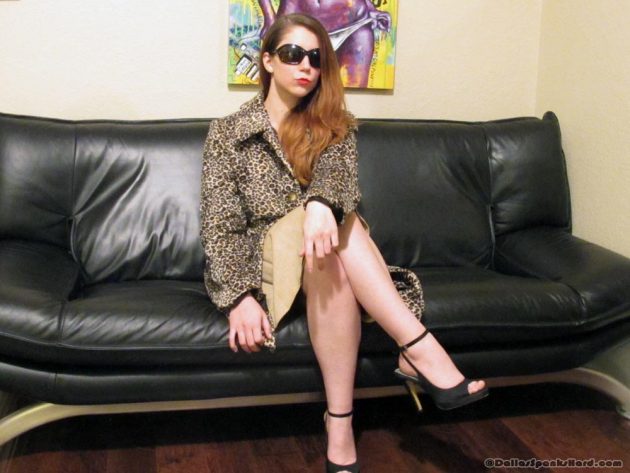 There has always been a keen interest with 'spanking and celebrity'. When you hear day after day about this Hollywood starlet getting arrested for this and that…well, it seems without saying that this is an awesome concept for a spanking film! This one is about a hopelessly naughty actress named Ms Lindsey Logan. She is about to go to jail for an extended stay for a number of reasons. Dallas is hired by the owner of Lone Star Studios to help our little naughty starlet keep her cool butt out of jail.
Let's just say fans of wood will love this as Dallas starts ff with bare bottomed wooden implements and lot's of them. These aren't the small or flimsy variety (are they ever?), but his by far teaching heavy boys. She is put in a holding cell to get the feel of what prison would be like. Then hauled off to a stand up paddling session… You guessed it, large wooden paddles and a few extra ones for sport. Then she is bared for an intense face down strapping with the HEAVY STRAPS, including both prison straps and razor straps. Very intense!


Cabin Crew Training – at Hand Spanking
Featuring: Misaki & Erica
Misaki, a rookie flight attendant, receives further training from her supervisor, Erica. See the supervisor become furious with Misaki's sloppiness as she gives her the harsh spanking that she deserves. Check out the cute authentic flight attendant uniforms that rounds off a perfectly believable workplace discipline film!