It's almost the end of the year so I thought I'd choose a few sites not featured here recently, they are all video page images showing you data from the movies… a sort of coming to the stage for what you can expect to see!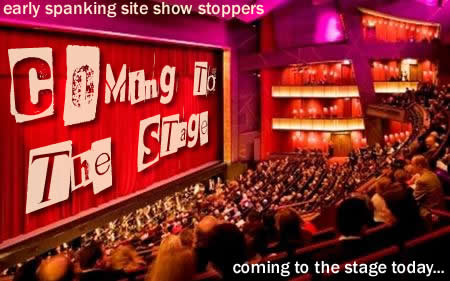 Mari Sladen & the stories she tells – at Punished Brats
She was sentenced to twenty five strokes of the cane, and her torment was to be transmitted back to her colony as a warning to others. Mari was aware that this punishment was being broadcast back to her colony and she was determined to face her ordeal with as much dignity as she could muster. Despite her determination, she could not help but cry out as her bottom was welted with twenty-five strokes of the cane.
Tindra & the Dirty Photographer – at English Spankers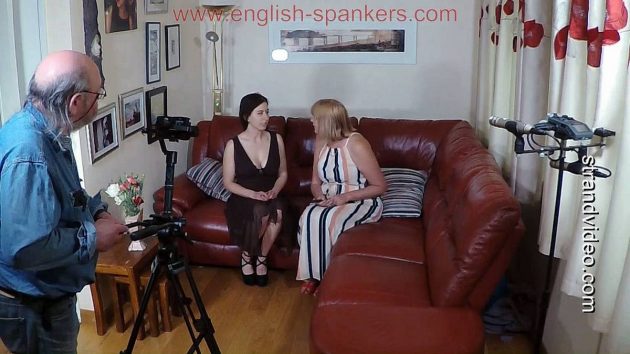 Tindra's aunt has decided she may as well make some money from her dirty modeling. She has done a deal withthe dirty photographer to sell anythings they make and split the profits. Tindra starts her first video with some pussy play and then this leads to a good hard whacking with a long handled leather paddle.
Late for Whippingsham Secretarial College – at Spanked in Uniform
One of Whippingsham's Spanish students, Montse, overslept and was late for college again! The Director paid her a visit at home and after a good scolding, bent her over her couch and spanked her. Then he ordered her to go and fetch a slipper.  It was an old fashioned slipper which was used on her naughty bare bottom just like her Grandmother used to do.
Foxy's pussy strapping – at Spanking Server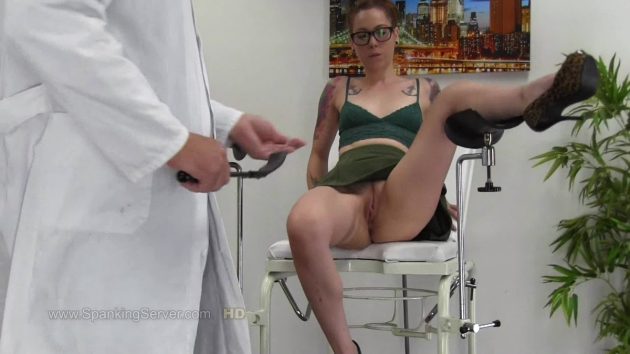 Foxy readies herself for the infamous gyno chair at spanking server as peter has her legs straddled, exposing her pussy fully. then he uses the leather crop again and again, until her pussy lips turn numb and her tingling pain nearly brings tears to her. Another hot addition in this unique series.
More to come before the year is out… Happy New Year!