So I have noticed that one of the pirate low-lifes sharing content from AAA Spanking is now using animated GIFs from this blog. I'm not going to mention his name or the many forums this POS uses, but this is a direct message to you:
You are seriously a menance to spanking niche websites. You are helping to kill off the membership sites and membership model forcing us all to reconsider clip only alternatives for future content making it just a tad harder for our stuff to be so easily stolen at the expense of providing a cost effective service to the majority! So when you site rip us/them for your own personal gain, consider what you are doing, if you have a heart.
I had to void at least 3 sign ups and have received 2 chargebacks on one site alone this past month thanks to you using STOLEN credit cards. Unbelievable!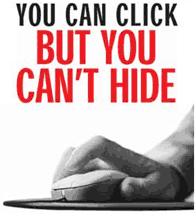 So in future I will be watermarking ALL animated GIFs with the blog that uses them as well as the site they are from. It's that mentality of just love feeding off others hard work which I abhor the most. This person is, in effect, a parasite. In addition, both picstate and file.al are starting to come round to helping us identify many who use their services after some very helpful legal advice we received in the countries where those websites are hosted. As it was explained to us that there ARE actual laws there too regarding wholesale stolen copyright infringement of content with consequences for sites helping to facilitate this. For example, they had already started seriously throttling free downloads on not just our content but many other files too after the threat of a class action… but as we pointed out that is not enough and hardly the point – so I expect those files to come down at some point. Ho hum…
Oh how those who fight us anonymously are so brave, eh? Comments are switched off, I have no stomach to debate this with gloating morons. PS. I would like to also add how sad that he had to use another stolen card on Xmas Day… ah, the life of a lonely pirate on the seas of the Interwebz, eh?