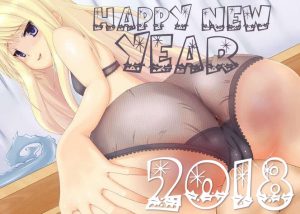 This is just a quick catch up double feature update for you all and to make amends there are some excellent preview clips included. These are the last 2 updates most recently showing at AAA Spanking and they really kick off the new year with the intention of producing yet more excellent content planned for 2018!
The most recent features my good friend, Lily swan and myself. She came up withthis idea. Lily is a real lifestyle and fitness coach – she also takes part in competitions and this time of year is her downtime so she naturally put on a little weight. She felt guilty and was struggling to get back to her form, partly due to the fact she loves chocolate (like myself!)
She can take quite a punishment as you'll see and I ensured that she got a thorough spanking over her tight (sexy) yoga pants (I know how many of you all LOVE that) and then across her gorgeous bare toned bottom before giving her a wicked leather strapping and caning in some interesting exercise positions. This is a really hot spanking movie and kicks off 2018 in style!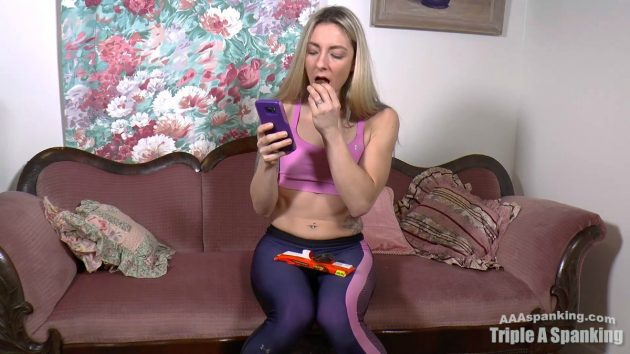 Fitness and Lifestyle Coach, Lily Swan, has been feeling sorry for herself by eating junk food instead of her usual strict dietary regimen that she teaches others. John catches her putting away more candy when she told him she was working out. He knows how to bring her to her senses. It worked before and it will work again, a good old fashioned spanking. To ensure she learns her lesson this time, he tells her this discipline session will be much more humiliating and painful! Lily is spanked over her tight yoga pants as she squirms and wriggles over his lap before they are pulled down for a far harder and more embarrassing bare bottom hand spanking. Then he makes her hold the chocolate in her mouth, that she was eating previously, during the punishment to add to her embarrassment. However, this is nothing compared to the heavy leather strapping and caning she receives next! Her tight, toned sore bottom burns with shame and the sting of his dragon cane on her buttocks is made even more unbearable when she is caned severely in the Plank position. See Lily Swan in another hot video punishment from our special "Exercise and Discipline" series.
These are reduced image sizes taken from the actual video (not bad, eh?) you get to see ALL the action clearly! Below is a freeview clip from the film.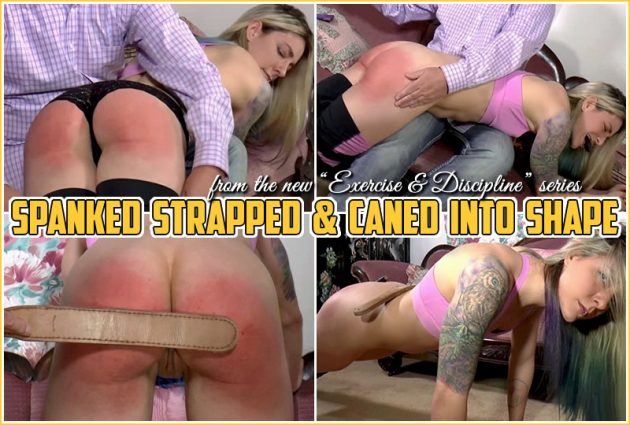 Then there was the final film of 2017 which featured a double debut performace. Harley Havik in her first topping role at AAA and an equally stunning debut from a very tearful Rachel Adams! Harley is a very capable, hard hand spanker, as you'll see in this film! Rachel is new to the scene but I feel you will be seeing a whole lot more of her outside of the SG group of sites (including this one today) where she has been shown first!
Please welcome another new girl to AAA, Rachel Adams. Rachel is one of those annoying girls that never seems to learn her lesson, unless you have to resort to a more severe punishment solution. Her roommate, Harley, has had to deal with a lot of nonsense over the past few months and has coped with Rachel's shoddy behavior the only way she knows works and that is a good hard spanking. This latest example of leaving their apartment in a real mess after a party really annoys Harley as she had spanked her hard recently for something else. Submissive Rachel knows she is wrong and tears well up in her eyes as she takes her position over her stern roomie's lap. Harley spanks her hard and with conviction on a sobbing Rachel's bare bottom but this time she will get the dreaded hairbrush too! Rachel really hates this punishment and is leg locked to prevent her from kicking and bucking as the hairbrush repeatedly hits it mark! At the end, her bottom is a swollen bruised mess and tears are streaming down her face as a very sorry Rachel promises Harley she will do much better next time.
These are reduced image sizes taken from the actual video – you get to see ALL the action clearly including Rachel's tears! Below is a freeview clip from the film.