I thought it was about time you got to see Sarah and I together, since we are obviously a couple and often spend time in each other's countries… here's a brat showcasing film that we made at our friend's place, Mr Rob, who has a great kitchen to make videos in (with lots of room to swing that hand!)
So check out some awesome images from the film and watch the preview at the bottom of the page if you haven't already… Sarah is such a brat! Grrr!
Spanking Sarah the Brat – at AAA Spanking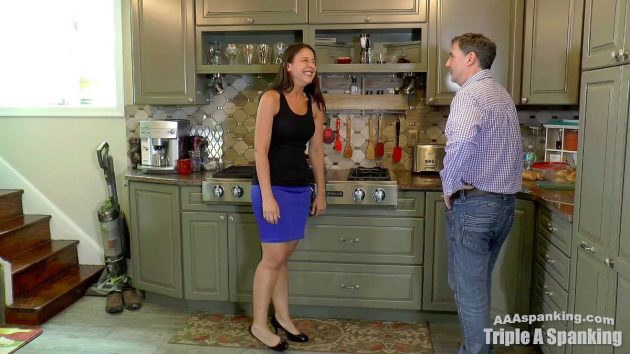 If you know Sarah Gregory at all, then you will be aware that she loves nothing better than to brat! Her partner, John, isn't one for this sort of behavior, in fact he makes it known that he can't handle brats that well! So when they decided to do a domestic spanking film, Sarah wanted to test him and see how much bratting she could get away with. To be fair, John puts up with a lot as Sarah does what she does best! In fact she is so adorably cute that even John finds her behavior amusing at times but eventually the fun stops and he slowly gets his way when her bottom reddens beautifully under his hand. Sarah's perfect round cheeks are given a sound hairbrush spanking as she yelps and kicks out in a lot of pain! This is an awesome spanking film with some great interaction between this real life couple!
Clip courtesy of spankingtube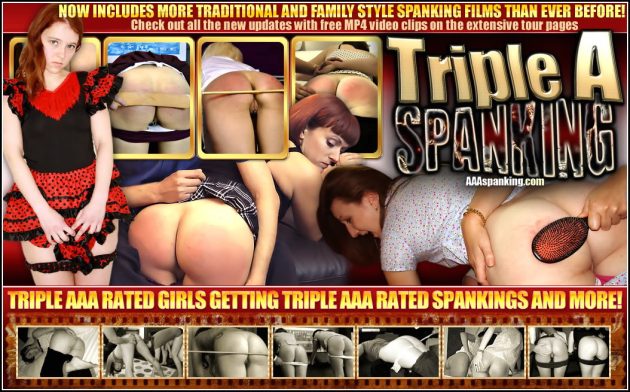 You can also see the clips individually at the following Clip Stores (click images below to access)