Here's some more updates from some select spanking sites that I know you will love checking out! I have been busy with other work but also promise to get out the final category of the Spanking awards soon too! So stay tuned!
Veronica Spanks Chrissy and Lola – Spanking Sorority Girls
Senior Girl Veronica Ricci is tasked with finding out who stole a nun's purse and it was either Chrissy Marie or new girl Lola Anderson. She spanks them each to get to the bottom of the matter, right in the nun's office. When neither will admit her guilt, she punishes them both as if they did it, even using a wooden hairbrush on Chrissy. She leaves the girls sore, red and rubbing each others bottoms.
This site is also part of the Clare Fonda Pass network


Lies and Punishment – AAA Spanking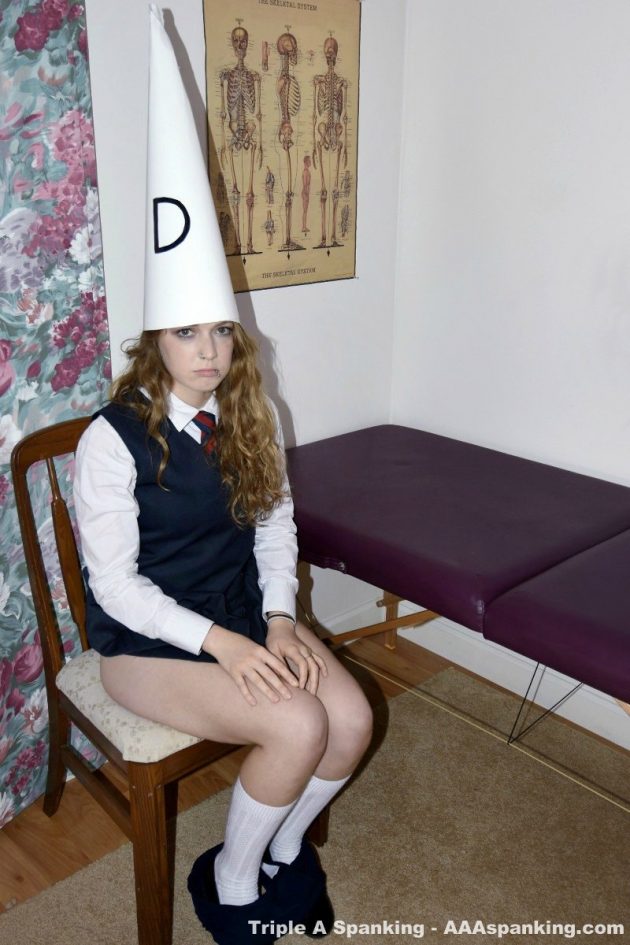 Apricot has been sent to the school nurse (Sarah Gregory) as she claims to be feeling very unwell and has asked to go home. However, nurse Gregory is experienced in knowing which girls fake illnesses to get out of school or tests and can feel no feverish temperature that Apricot claims she has. The only way to test this is to take her temperature the old fashioned and most re;iable way, rectally! The desperate girl really wants to get out of school so agrees to undergo this humiliating procedure. Of course she fails and her ruse is mocked with an angry scolding by the nurse as she calls Headmaster to inform him of Apricot's deception. In the second part of this film he scolds Apricot further and informs her that this behavior has consequences with a spanking and leather paddle punishment to be carried out over his knee. Her pristine regulation navy knickers are pulled down revealing the white gusset as her bottom is turned a shameful burning red, first with his hard hands then with the school punishment paddle. Her punishment was complete when she was close to tears, feeling very sorry for herself. The foolish girl is then told to sit in the corner wearing the dreaded Dunce cap to reflect on why telling lies have consequences.
Kiki's trouble with the Dean – Real Spankings Institute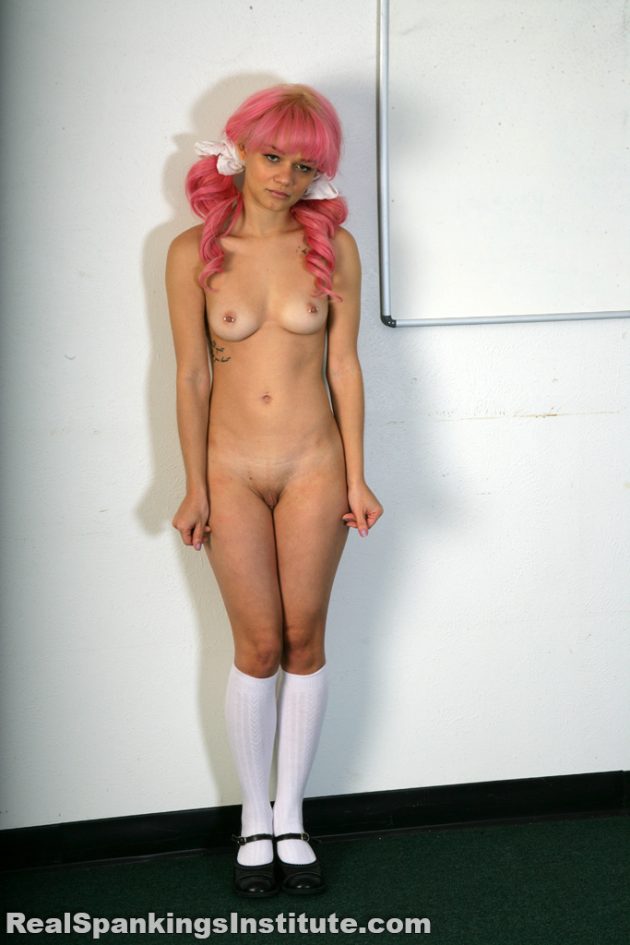 Kiki is sent to see The Dean and is put into a very exposed position. She is then hand spanked and placed in time out. The Dean returns with a martinet and has Kiki remove some clothing and lay over the same bench. She is spanked very hard with this implement over every inch of her bottom.
This site is part of the Real Spankings Pass Network



"Borrowed" Purse Busted Bottom – Momma Spankings
Adriana is trying to be cool and takes it upon herself to "borrow" her mom's expensive purse without asking. She brings it to a grunge party and it gets stolen. Mom is pissed off and intends to take it out on her daughter's behind with a good hard hand and wooden hairbrush spanking to teach her a lesson!
This site is also part of the Sarah Gregory Pass network


Liars get the Slipper – Northern Spanking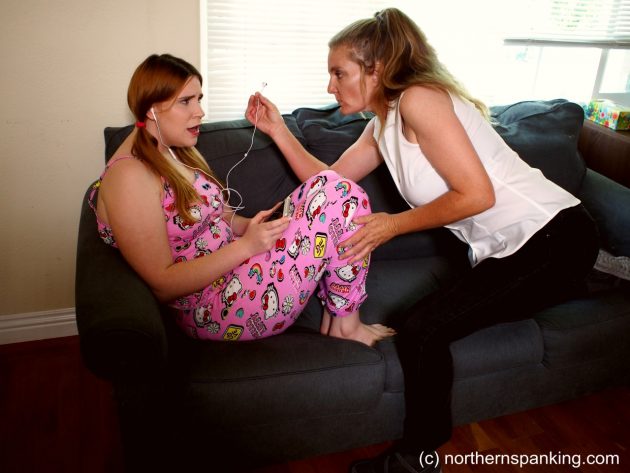 Schoolgirl Alex doesn't look very sick when her mother comes home unexpectedly. Lazing in her PJ's and plugged-in to her phone as ever, its time for some home truths and a bit of honesty, which can be extracted by a smacked bottom and a good slippering.
Exclusive Education Year 12: Day Two – Girl Spanks Girl
The schoolgirls all believe they are attending the Amelia Earhart museum when it is in fact a dungeon. Teach Snow Mercy is parking the vehicle while the girls enter and find the BDSM toys and props and being naughty girls, start spanking and paddling each other until Snow walks in shocked. She accuses them of tricking her into going to the dungeon instead of the museum and she canes them each for acting up and for their deception.
This site is also part of the Clare Fonda Pass network


Fitness Fanatic – Firm Hand Spanking
Missed training sessions costs Lyra Bryant a butt-rippling bare-ass strapping
Turning Lyra Bryant's gym toned bottom a glowing red with a tawse is a routine part of John Friday's job after she misses training in Fitness Fanatic. Her sponsorship could be in the balance, so Lyra decides to stick out her ass and feel the burn of a leather strap across her jiggling bare buttocks. Reaction Cam replay captures each yelping moment!