Introducing Daizy Cooper – at Spanked Sweeties
Daizy Cooper is a super cute, sweet young lady who shares all about being spanked by her stern mom (played wonderfully by Lana Miller) while growing up. Two of those painful spankings are re-enacted and Daizy says she was VERY sore after these spankings.

Veronica Spanks Nikki Turner – at Spanked Callgirls
Nikki Turner is in trouble for spanking fellow call girl Ashley Lane, and Veronica Ricci is going to see she pays for marking Ashley by giving Nikki her own red bottom. Veronica spanks her hard with hand & hairbrush till Nikka can't sit down.

Cora Ora Spanked For Stealing a Dress – at My Spanking RoomMate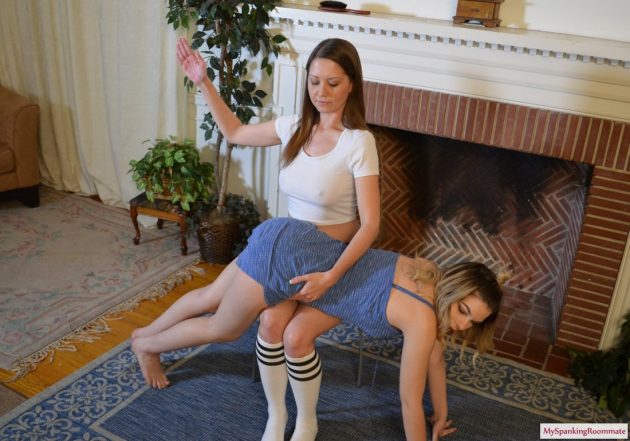 Chrissy Marie believes her roommate Cora Ora has stolen a dress from the store. She punishes her by putting her over her knee for a spanking, while convincing Cora to return the dress. Cora is sore, and her bottom turns red, but she holds out as long as possible, claiming she is not a thief.

Judy Jolie Spanked in Classroom – at Spanking Sorority Girls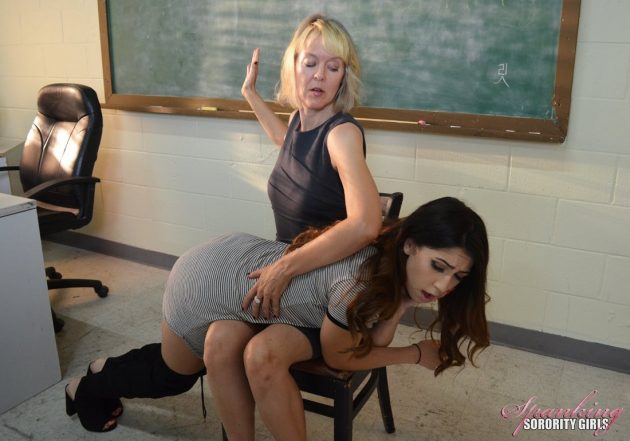 Judy Jolie is in detention with Clare Fonda, who is now a teacher in this school for wayward girls. When Judy falls asleep during detention, Clare decides the bratty Judy needs some discipline – and gives it in the form of a sound spanking in the front of the classroom. Judy promises to behave!

Gym Teacher Spanking Part 2 – at Girl Spanks Girl
When Ashley Lane arrives to teacher Clare Fonda's house and finds Clare spanking Alla Cruz, she is shocked. Then she gets spanked by Clare, naked. But the two volleyball girls decide they have had enough, and they give Clare a spanking of her own, teaching the pervy teacher a sound lesson.

All the above websites are massive in their own right but are also part of the incredible 5 site Clare Fonda Pass network – giving you access to all the sites for less than the combined cost.