Hope you are all enjoying the start of the weekend, I had written this earlier but it went out on a timer as I was out watching the latest Avengers film (again!!!) – In other news, for anyone who is a great procrastinator, like myself, if you are thinking about signing up ONLINE to the Lone Star Spanking Party – my God DO IT RIGHT NOW! These really are your last few hours. Sarah will be away and unable to process applications, the Fetlife Group and Twitter feeds from us all have warned any potential latecomers this really is it. After that it is pay on the day and I believe, as of now, the Hotel we are hosting at is completely full with our allocation (increased 3 or 4 times to the maximum) so thanks to our party and the usual bookings the hotel already had in advance, it's a full house in Houston! I can't wait, I'm really excited about this year, it's our 4th party in this great city and we have so many people coming, many returnees, more newcomers which we really cater to, special guests and the Evening Ball this year is going to be a blast! (more on that in a moment).
Now on top of all the great demo events, Dungeon Party events, suite parties and other things that you can participate in there's the famous Spanko Vendors Fair which is the largest of its kind anywhere in the spanking scene. This really is the place to get your leather, your floggers and whips, straps, wooden implements, clothing and so on – try them out before you buy plus there's always a willing person able to take a swat to see if you like your new toy! You can meet models, fellow guests who are all kinky like yourself, shopping and take part in other fund raising events. Wow, on top of that, the suite parties late in the evening and the Saturday Evening Ball which this year will be back in the largest ballroom (last year there was a school prom opposite which was interesting. Nothing like that this year… LOL! Don't forget the services of Bob the DJ, our good friend Mario, from Houston, who will be compèring the Awards (he is really good!) and Clare Fonda has agreed to do a short stand up routine – OMG… she is a professional comedienne and I have watched her many times, she really is that awkward, creepy cougar next door… very funny… he he!
As usual, I haven't packed a darned thing so I am stressed to f**k but it is a good stressful feeling. I need my stress, I embrace it… LOL. The next few months for Sarah and myself will be hectic. I'm only in the States for a few weeks then we both come over to the glorious UK and we're touring Italy and Spain soon after that in June before she goes back home and we prepare for Fetishcon in Florida. Then to Las I am some alias out to get them and such… it just makes me smile to know I honestly couldn't give a flying toss what they get up to, it's hilarious. I have been so busy with other stuff that all that crap takes a very distant back seat. They are at the bottom of the food chain, it's not their fault, but I respect their freetard existence. Moi? You only live once, life really is way too short and I think there will be other announcements later this year because of that. Seize the day, people… seize it before it's all really too late!
With that, here are some choice spanking updates for you all to peruse over. Enjoy!

KATE KENZIE – STUNNING NEW GIRL AT AAA SPANKING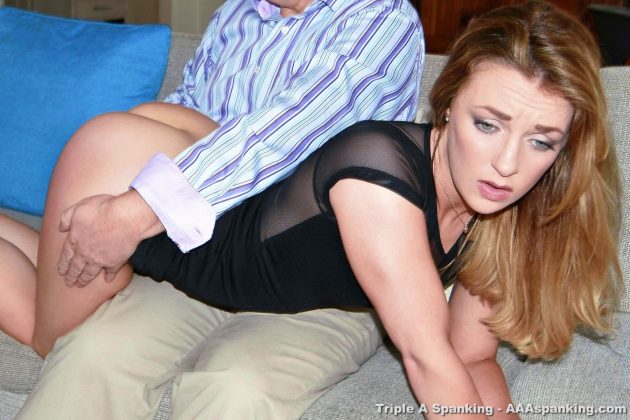 Please welcome another super gorgeous newcomer to Triple A – this week it is the turn of stunning Kate Kenzie. She is John's realtor and she has done a lot of real estate business with him, this is the latest viewing that she is personally accompanying him on. However, Kate is far more interested in the fat commission that this overpriced apartment will get her if he takes it and John knows what she is trying to do! She is reminded of the last time she tried to behave this way, she got a spanking and he reminds her that if she wants his continued business then she will take another spanking! She doesn't put up much of a fight… hell, Kate isn't even wearing panties underneath that tight, black sexy figure hugging dress! She is such a hot thing one wonders if she deliberately wanted a spanking. Kate has such a beautiful pert spankable bottom that it is just begging for a male hand to turn it a stunning shade of shameful red! Kate Kenzie is sure to become another favorite at our site and watching her get a spanking we know you will love her too!
Or you can download the full video via the Clip Store at the link below (includes free preview too!)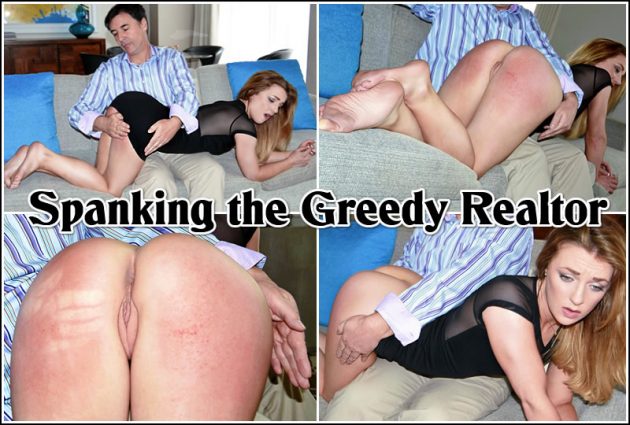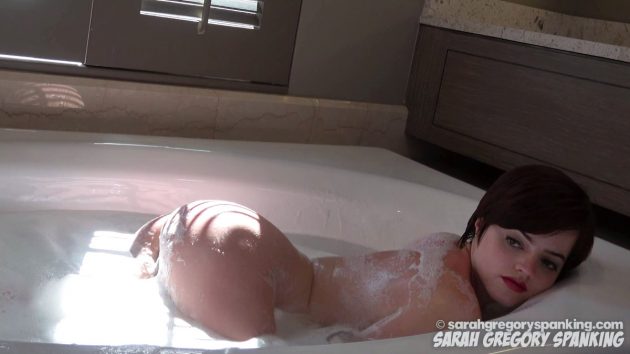 We are so excited to welcome the super cute and sexy Sage Pillar to the site in a special film produced by Worst Behavior Productions. In this film, Sage is made to spread her legs and get on the coffee table for a rather hard hand spanking which clearly turns her on very much. Watch her cute tight ass that is spread wide get spanked and strapped. Then, she is put on the bed on all fours for more spanking, paddling, and the famous penalty swats which make her so wet she just needs to touch herself. She knows she is a naughty girl and likes it. Throughout the film we flash to her in the bathtub clearly fantasizing and remembering her erotic spanking punishments! Don't miss this extremely erotic spanking film!
This site is part of the Sarah Gregory Pass network – CLICK HERE for more info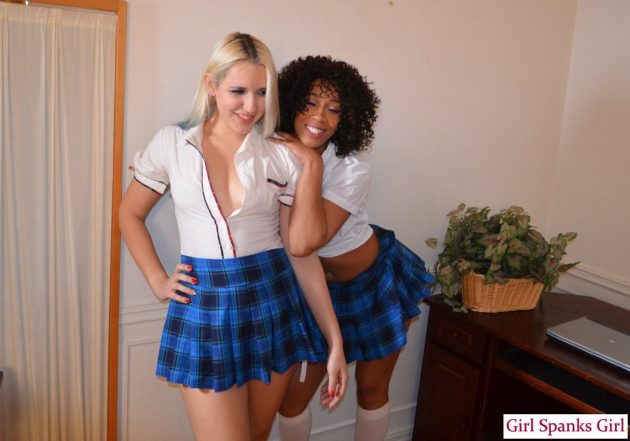 Now available at Girl Spanks Girl – in the Disciplinary Section
Lana Miller is now the Dean of the school. Two naughty school girls, Dria and Misty Stone, missed the field trip, but they won't miss the punishment. Lana spanks each girl over her knee, VERY hard. Then she paddles Dria because she was the one mostly responsible. Both girls end up with sore, red bottoms, rubbing in the corner.
This site is part of the Clare Fonda Pass network – CLICK HERE for more info

"That looks a little intense!" Lilian White says, wide-eyed, as John Friday shows her a school paddle in Asking For It. She wants to test her limits with a range of implements, so reluctantly bends over to be soundly spanked. The noisy crack of wood on her swiftly bared jiggling bottom, in glorious bouncing slow-mo, is loud. "That's tough!" she admits.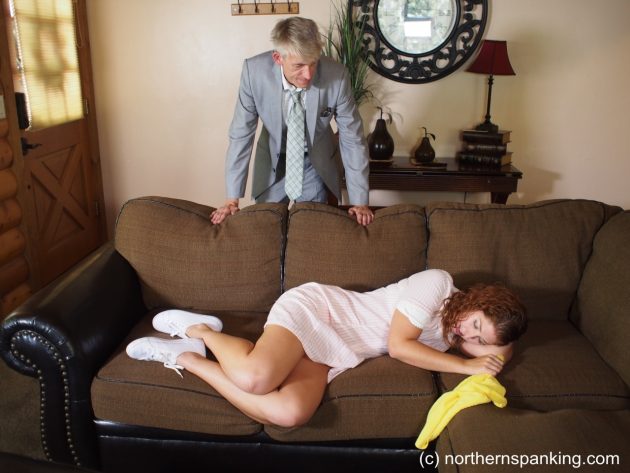 Exclusive Swiss finishing schools often send their prize students into the mountains to manage chalets for the wealthy skiers that flock there every season. The highest standards of housekeeping and cuisine are expected from the chalet girls and failure can have a major impact on their final grades. Even given these high expectations, Maddy is quite unprepared for the expectations of Mr Kennedy, and his exceptionally shocking treatment and punishment of the poor girl when she fails to meet them.

Have a good weekend and don't forget! LONE STAR! Don't procrastinate!