Hi all… it has been an awfully busy time for me personally… I'm currently in the UK, there is a lot of travel planned soon, filming (of course), fun and less time to spend here online although all the usual customer support, updates and other web business goes on as usual behind the scenes. I am still hoping to get some sort of update on our recent successful Lone Star Party which pretty much everyone who attended thought was the best one yet! Anyway, on to some website updates for you all…

Ordered to strip naked, Helen Stephens is lifted on Belinda's back for the cane!

The heat is on at Reform Academy: stunning Helen Stephens and Belinda Lawson are told to take off all their clothes to be caned! Mr Johnson orders Belinda to grab Helen's wrists and hoist her up on her back until she's helpless on tiptoe, bare bottom perfectly presented for 12 hard strokes of the cane. Hot reaction cam and slow motion replays!
To see the free spanking and caning preview CLI CK HERE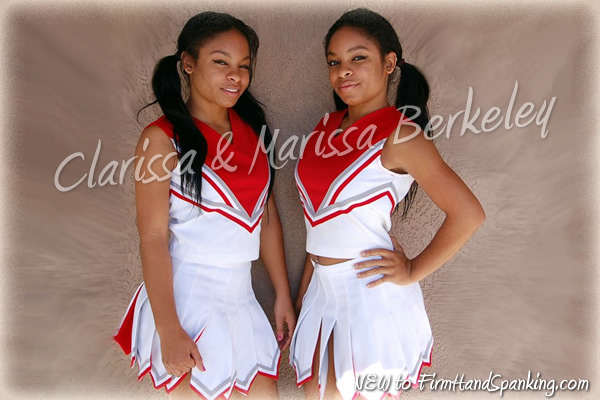 The Burn – featuring Audrey Sugarsmak
I love seeing Audrey getting a spanking, and I re edited these images myself from Punished Brats – I thought you may prefer these, she deserves the attention… the full film is of course available for members too!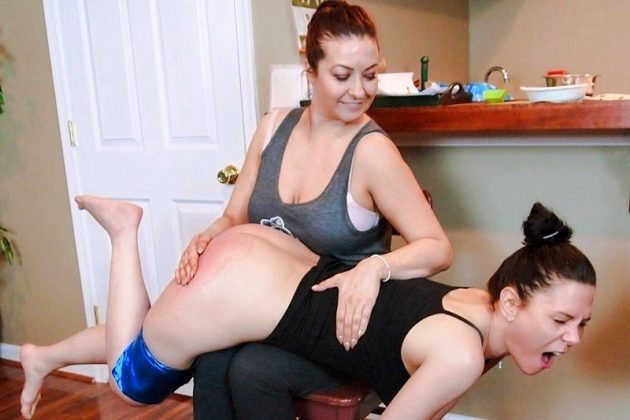 Audrey's personal trainer was getting much resistance from her client when it was time to focus on her upper body. Skyler is well known for being a great motivator. Audrey wanted to work her lower body so that she would look good in her new jeans. Sklyer knew of a terrific work out that would impact Audrey's lower body consisting of exertion of her own right arm making impact on Audrey's bottom. It didn't take Audrey long to figure out that she was being motivated to perform by Sklyer with a very hard spanking. Soon she was begging for the punishment to stop and promised to do as instructed from then on.
To see the all girl free spanking preview CLICK HERE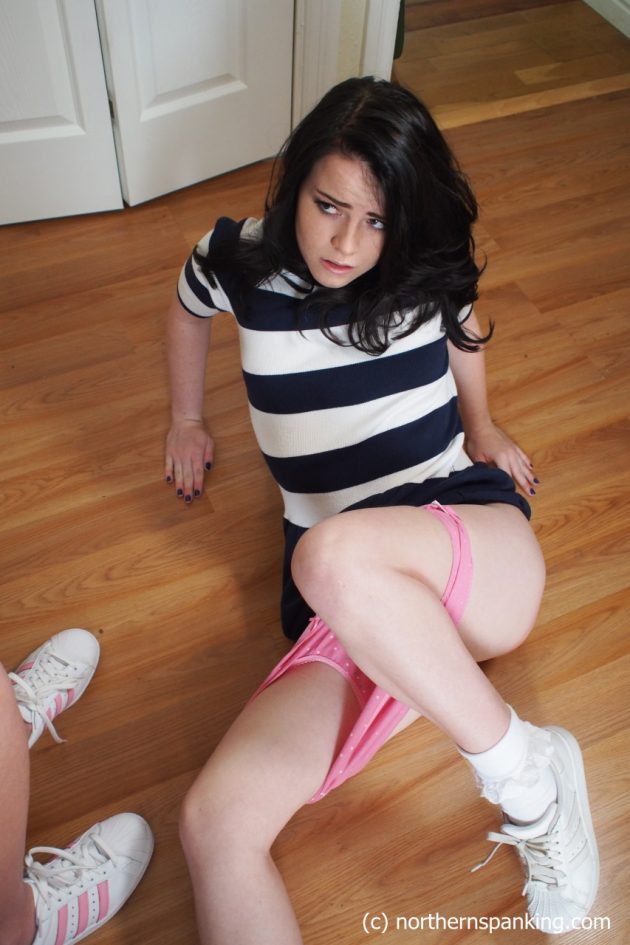 Alex is one of the cool kids at school and Bambi….is not! Wanting her daughter to be a little bit nicer, Alex's mom thinks it would be a good idea to ask that nice girl Bambi over to spend time with Alex. Alex spends time with Bambi all right, teaching her exactly where her place in the school hierarchy is: right at the bottom! And talking about the bottom, poor Bambi is ultimately humiliated by having hers well spanked!
To see the all girl free spanking preview CLICK HERE

Ava Nyx is a fantastic addition to the SG Group of sites and made a whole range of movies for us all recently. This is one of them and she looks absolutely stunning in this cheerleader uniform, right?
It is Friday, which means game day, so the cheerleaders are allowed to wear their cheer uniforms to school only Ava seems to have forgotten her panties. When she is sent to the Principal's office for this, she can't seem to understand why it is such a big deal as she likes the feeling of the wind against her naked parts down below. After a bit of sass she soon shows contrition after she is told that she will either take the punishment or be off the squad. She agrees to take said punishment as she doesn't want to lose her spot on the cheer squad. Principal Wackford spanks and straps this naughty slutty cheerleader hard until she is crying.
To see this free spanking & strapping preview CLICK HERE