Here's the first post of two this weekend as I attempt to catch up with some site updates from all over… so without further ado or waffle, please do enjoy this post, I have created special animated GIFs (pronounced jiffs) as well 🙂
Envy – 1st of a series of Deadly Sins Spanking Films
In a near POV style, watch as you are allowed to use the power of God to punish who commit the seven deadly sins. This time watch as your little sister is given a spanking for her envious behavior. The first film based on "Seven Deadly Sins" portrayed from the viewpoint of the man.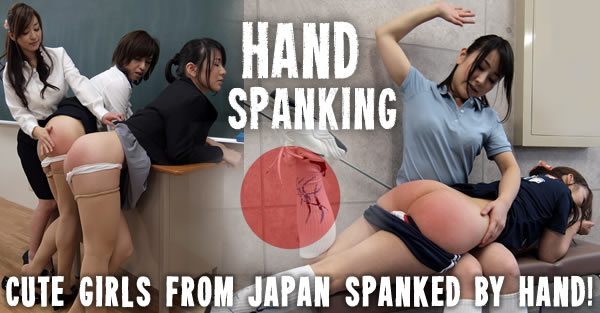 Rosie Munroe, a senior with attitude, meets her match with a spanking principal!
"I don't think your rules will work for me," says cute, bespectacled senior Rosie Munroe in her awesome hard spanking debut at Firm Hand. Principal Friday is certain to get to her at Reform School, starting with his right hand on her creamy white bare bottom, turning it a jiggling crimson as she lies kicking over his knee, panties pulled down. Bonus funny out-take!
Slumber party Sluts!
Elori and Luci are having a slumber party with Misty and Apricot while their mom's go out for a night on the town. When both moms come back they do not expect to see their daughters having what looks like an orgy with their best friends. Apricot has had eyes for Luci for some time and plans to get down and dirty with her. The other two take lead and start to get heated as well. Both moms come home to topless girls making out and doing a little more. They are mortified as they did not raise little sluts. All four ladies are spanked by Miss Elizabeth with the bath brush and my Miss Bernadette with her family strap. They are taught just what acting like a slut will get them….very sore, red bruised bottoms. I am sure they will be much more behaved from now on.
Cornertime & an Exposed Embarrassing Strapping for Kiki Cali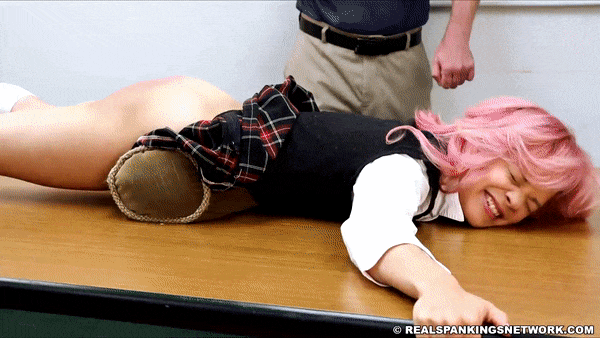 After some extended cornertime, the Dean places Kiki spread eagle over the conference table for an intense bare bottom strapping. Afterward, she is required to strip fully naked and stand back in the corner.