I thought it was time to get you some spanking updates from these following sites that you may not have seen before, they are all from at least 3 years ago or more… so if you've seen any of these before, congrats… for everyone else, this is just some of the typical content that you can see from the chosen websites! Enjoy!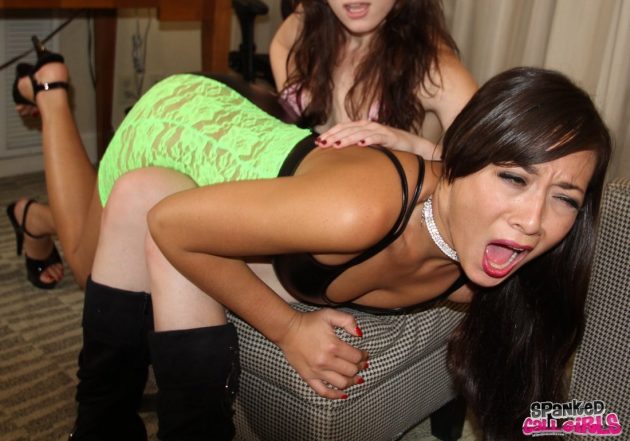 Nyssa Nevers mocks Fiona Murphy for getting spanked by Veronica. So much so that Fiona decides to shut her up by spanking her she can learn what it's all about. Nyssa doesn't like it and wiggles and protests and finally spanks Fiona, too.
This site is part of the 5 site Clare Fonda Pass network


18 year old Vanessa missed her flight to Hong Kong because she overslept. Mr Johnson went to her house and pulled her out of her bed straight over his knee for a good spanking. Then he told her to get dressed and when she was, he pulled her back over his knee and finished the spanking good and proper.
Suzu, daughter of the house, decides to ditch her music lessons and spend the day in her room doing nothing while her parents are away. Erika, her bodyguard, and also her trainer, teaches her a painful lesson.
Another episode from the Unladylike Manor series brings WPC Pandora Blake into conflict with Lady Sarah Stern. PC  Blake thought she could bring disgrace to the house of Stern by prosecuting Sarah but she was up  against a formidable opponent.  Pandora soon felt the heavy hand and paddle of Sarah on her bare bottom. This is one of many many episodes in this long running series.
Headmaster Tom and Mr Lewis are having a discussion. They agreed on how they were to go forward. Headmaster Tom calls up the stairs for Justine to come down. She joins them at the bottom of the stairs. They tell her that she has broken at least ten of the rules at Girls Boarding School and that is since her last punishment only a week ago. And now fighting.