I am trying to get back into a regular routine of bringing you more spanking news and updates from across the spanking world… it's hard sometimes when I am working on lots of backend things regarding our websites and such. It 's like going back to school when plans are afoot for new website designs/websites and more… so when we do get to update the site designs and such, I want to know as much as possible to facilitate the process! Sometimes I just wish we had a few clip stores and to hell with it… but that really is not the way to give best value to the customer… after all, I know many people still like to store and view images and image stories, bonus content and different ways to download content which buying a clip from a store just doesn't do. Anyway… there is also the little matter of the Spanking Awards which will be starting again soon with nominations, so please do put your thinking caps on and try to nominate without just being biased and voting one person/site etc when nominations ask for many to be put into consideration! More on that soon, but let's just get on with this varied mix I have for you today!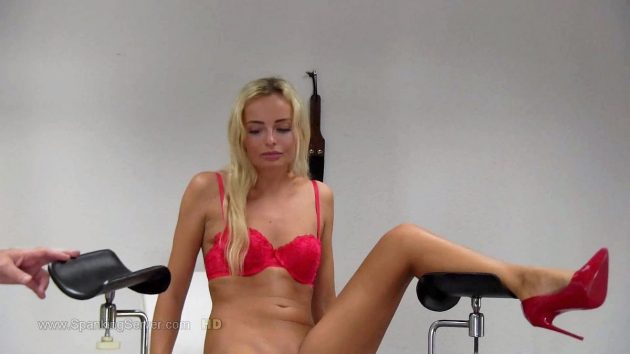 A pussy strapping for beautiful new model, Victoria, is carried out in the Gyno room. She arrives, removes her clothing as Peter watches and she places her feet on the stirrups, thighs parted, displaying her most private parts. Fully exposed and vulnerable, Victoria takes a leather strapping to her lady parts – this is a glorious video of a girl showing us her vulnerability to the camera… and taking an intimate strapping too!
Reyna takes far too long out exercising after promising her mother that she would spend more time at home but her mother does not like the fact her daughter has let her down again after making false promises. That means a spanking for this feisty young lady, including a hairbrush spanking across her bared, toned bottom that really teaches her a lesson in manners and timekeeping!
This site is also part of the Sarah Gregory Pass – with full access to the Strictmoor Academy franchise!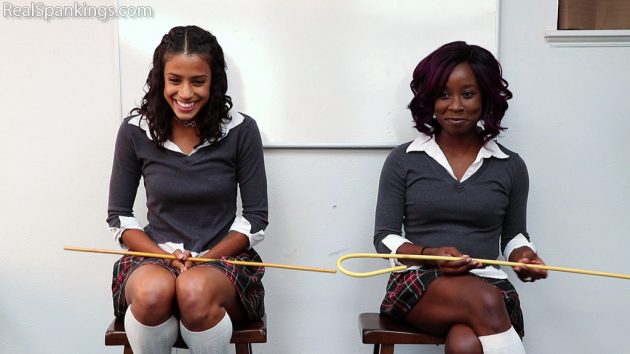 From the School Swats series: this is a double caning of Nuna and Cleo. Both girls are interviewed before and after their caning as each girl receives around a dozen hard strokes of the cane, some over panties and some without. Each girl watches the other, brave Cleo goes first in this schoolgirl caning film.