Did you miss me? Sorry I haven't been updating this blog as often as I would have liked to, but other stuff that I have had to deal with (you know, the real life stuff) meant I had to take a brief hiatus from spending time on here… but fret not, I'm back, so without any further ado, and a good way to catch up on what's updating this past week or so… here are the very latest filmupdates from one of my favorite networks… the CF Network of sites!
CLARE FONDA NETWORK UPDATES
All the following updates are taken from the most recent new content to feature across the 5 sites that make up this network. Each site featured here is massive in its own right and you can purchase a membership to the sites separately. Or use the CLARE FONDA PASS to get access of up to all 5 sites for a fraction of the combined cost, making this network the best value with regular updates guaranteed!
Veronica Spanks Dria in the Chapel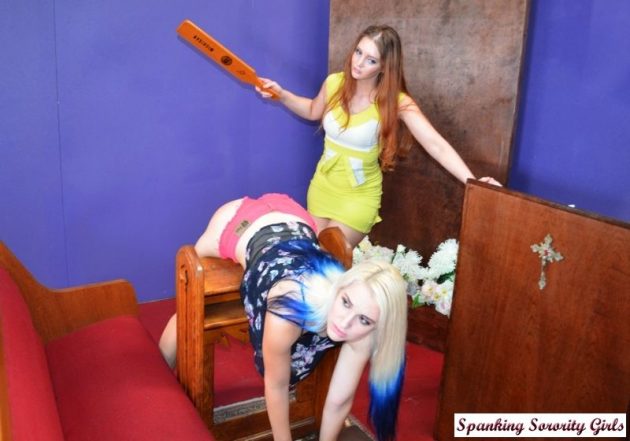 New Pledge Dria shows up to chapel wearing the shortest short-shorts ever. Veronica Ricci is not please. She has Dria bend over for some swats with the large wooden pledge paddle before putting her over her knee in the front of the chapel before putting her over her knee for a long, very hard spanking with a wooden bath brush that leaves Dria extremely sore and unable to sit for days.
EE13: Spank Club Part 1
The original Spank Club can be found on the Spanking Veronica Works site. This one has all new ladies and is led by the very dominant and beautiful Bella Bathroy who guides the hotties through a long spanking competition. See who can survive the various spanking and paddling challenges. Cast also includes Elori Stix, Maddy Marks, Stevie Rose, Angela Sommers, Marie, and Tori Avano. Amazing spanking action that leaves some very sore bottoms!
Daizy Cooper Gets Spanked for False Identity
Daizy Cooper claims that she is Veronica so she can get a job. Madam Lana Miller knows who Veronica is, and is not okay with this gig stealing attempt. She gives Daizy and over the knee spanking and then bends her over for a paddling to teach her a lesson Daizy will not soon forget.
The Spanking Arrangement
Clare Fonda makes an arrangement with her new roommate Apricot Pitts – if she pays less than her half of the rent, Clare can spank her whenever she sees fit, plus maybe fondle her a bit as well. Apricot is desperate for a place to stay so she agrees and Clare gets right to it, spanking Apricot on the bottom until she can't sit down.
Arielle Lane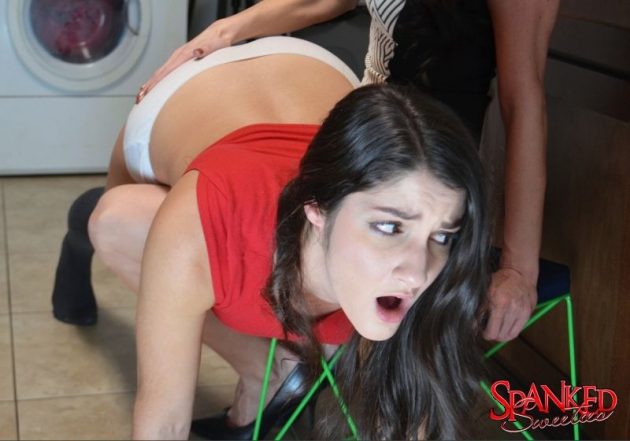 The beautiful Arielle Lane was spanked often growing up and she gives a great interview all about the details. Sylvia Sage is excellent as the hot mom who believes in strict discipline and we re-enact a couple of spankings from mom and one from dad. Arielle gets a very sore bottom!

All the above sites can be accessed separately and are massive in their own right, or as part of the best value Clare Fonda Pass for a fraction of the combined cost of them all together!
Want to meet up with like minded spankos at the world's largest spanking gathering? The world's best spanking party for newbies and shybies? It's ideal for those who have never been to an organized event like this… so if you think this is for you, please go book your tickets and travels dates now to avoid disappointment. You'll also see the largest gathering of spanking models, with demonstrations and events to make you feel right at home – CLICK HERE for the party website or image below!